In 1987, Topps introduced a flashy new feature to its annual baseball card set --  six individual "Future Stars" cards anointing the most promising young ballplayers of tomorrow. Three decades later, another trading card brand hopes to be an even better prognosticator of political greatness.
"Future Stars 2020," as wishfully prophetic as its baseball predecessor, is a sub series of the new Decision 2016 trading card set, which features the candidates, influencers and events of this year's Presidential election. But despite being released amid two hotly contested primaries, the set's producer believes the political future stars he committed to cardboard have a greater chance of becoming the next big thing than those predicted to be the next 40 home run hitter.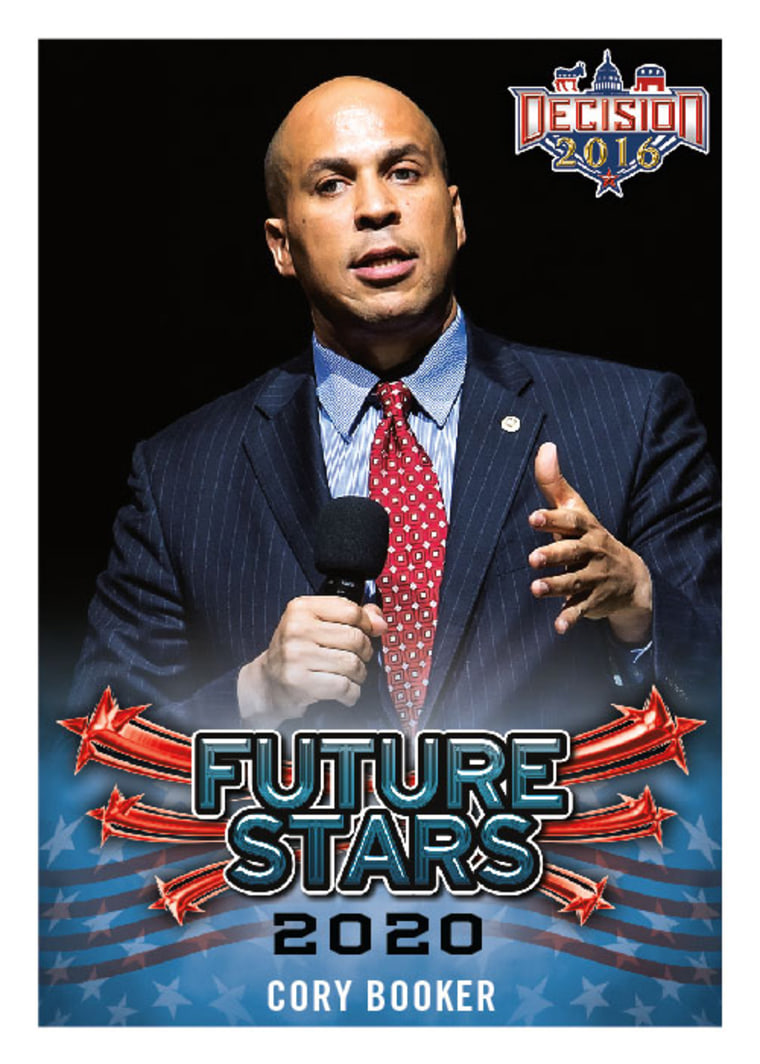 "All our candidates hold a high office right now, and can be considered highly successful currently," says Brian Wallos, the industry veteran who conceived the set. "Most will achieve lengthy political careers, even if a Presidential run is not in their future. Barring a career-ending controversy, these are all names we expect to be politically viable for a long time." 
The 13 politicians featured on "Future Stars 2020" cards include: New York Governor Andrew Cuomo, New Jersey Senator Cory Booker, Texas Land Commissioner George P. Bush, Texas Congressman Joaquin Castro, HUD Secretary Julian Castro, New Hampshire Senator Kelly Ayotte, New York Senator Kirsten Gillibrand, Kansas Secretary of State Kris Kobach, Colorado Senator Michael Bennet, Indiana Governor Mike Pence, North Carolina Governor Pat McCrory, Arkansas Senator Tom Cotton and Wisconsin Governor Scott Walker. 
"Playing baseball in college, I always dreamed of being on a trading card," George P. Bush told MSNBC. "It's not MLB, but I'll take it." Joining the young Republican elsewhere in the set are his father, Gov. Jeb Bush ("Candidates"), mother, Columba Bush ("The Spouses") and uncle, President George W. Bush ("Influencers"). 
Of course, predicting the next field of Presidential candidates this early is more an exercise in fun than practicality. "Not even they know that at this point," Wallos admits. "It's just an opinion based on their profile, age and experience. And in some cases, they may have been mentioned early on for a 2016 run." One person in the series did enter the 2016 fray -- Wisconsin Governor Scott Walker, who suspended his campaign last September. According to Wallos, though, that doesn't preclude him from future political success. "Richard Nixon, Ronald Reagan, George H.W. Bush all lost presidential elections before they won," he said. "Walker is perfectly suited for a run in 2020." 
For comparison's sake, the 1987 Topps "Future Stars" cards, which shared the set's signature faux wood borders, yielded a mixed bag. Out of that group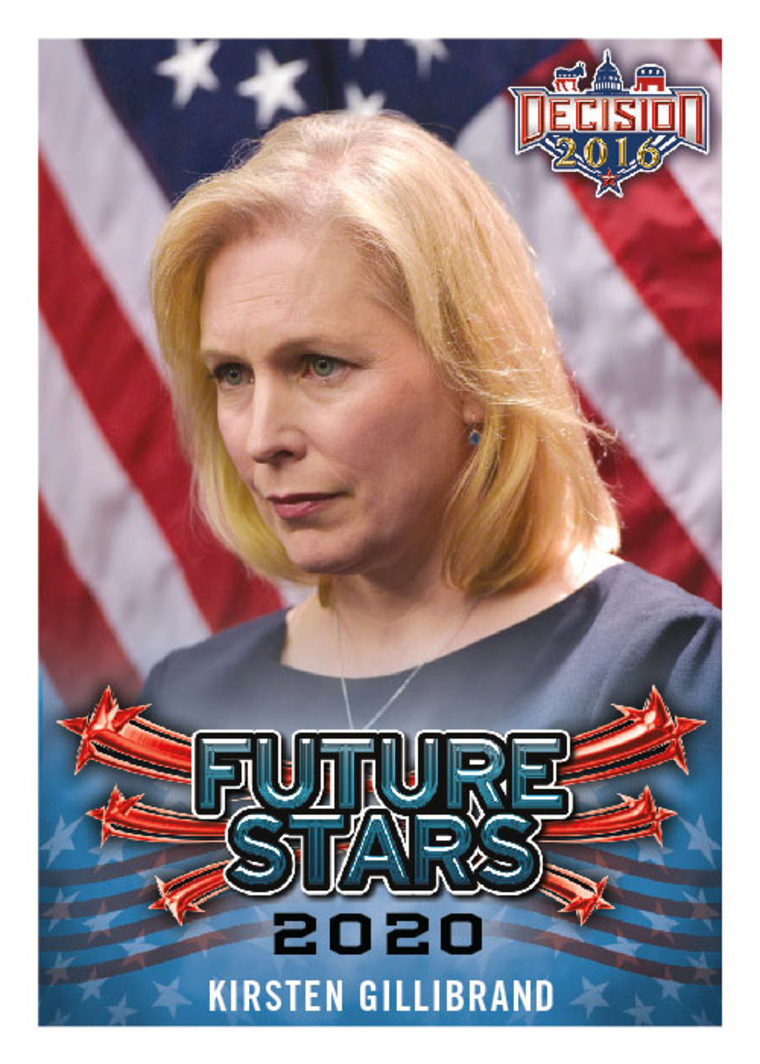 came multi-sport phenomenon Bo Jackson, Orioles all-star B.J Surhoff, and journeyman hitter turned batting coach Dave Magadan. Also included was Rafael Palmeiro, the superstar first baseman whose career was plagued by allegations of steroid use, which he adamantly denied before a Congressional hearing. The final two, pitcher Pat Dodson and first baseman Tim Pyznarski, had only brief careers in the majors. 
A creation of the trading card industry, the "Future Stars" label -- whether athletic or political -- likely means far more to fans, collectors (and pundits) than to those inside the game. Still, the card comes with a certain degree of expectation. 
"Labels are something others place on you, so in that regards, I felt no pressure," Pyznarski, a .238 batter in 15 games for the San Diego Padres, told MSNBC. "I did feel pressure trying to hit the 1986 Cy Young award winner Mike Scott's fastball."
"It was exciting at the time to be considered a future star," adds,Pyznarski, now a metal finishing sales rep who still enjoys the game. "I was honored to be recognized for my achievements and hard work, but realized my goals weren't achieved until I was an 'everyday' big league player."
While that day never came for Pyznarski, he may understand better than most what the "2020 Future Stars" are up against. In Washington, where political careers can last far longer than on the baseball diamond, or come crashing down twice as fast, only time will tell. In the meantime, keep that Cory Booker card away from your bicycle spokes -- just in case.