MOUNT HOLLY, New Jersey -- It felt like an earthquake. Nancy Lopez was making breakfast when machines started tearing into the semi-attached house next door, ripping it to pieces and rattling the tiles off her bathroom wall.
"I thought that my house wasn't gonna stay up," Lopez said. "That was the worst day of my life."
Lopez, who moved here in 1987, is one of the few remaining residents of Mount Holly Gardens, a neighborhood that no longer really exists but could fundamentally reshape civil rights law.
In 2003, leaders of this small township decided that crime in the Gardens had made the neighborhood--home to many black and Latino families--irredeemable. They devised a plan to buy the aging homes, raze them and replace them with higher-end housing the residents couldn't afford.
Neighbors resisted, banded together as Mount Holly Gardens Citizens in Action and sued.
In court, they challenged the township's designation of the neighborhood as blighted and accused Mount Holly of discriminating against residents on the basis of race.
Even if the discrimination wasn't intentional, they said, the redevelopment project would have a disparate impact on the township's only neighborhood where blacks and Latinos are the majority, destroying their hard earned homes.
The township denies that race had anything to do with the decision, saying that it was a last ditch effort to rid Mount Holly of crime and improve its economy. More than that, they say, the redevelopment was in the best interest of Gardens residents themselves, even if they didn't realize it.
"We had to do something to save the people from that neighborhood," said a former township official who would only talk on the condition of anonymity because of the ongoing litigation. "That's the reason we did it. It would have been discrimination not to do anything."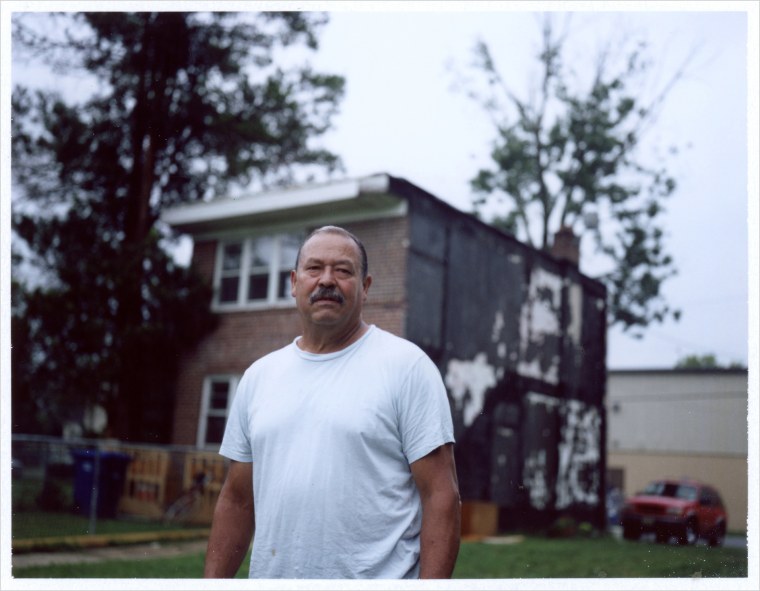 Ten years and $18 million of debt later, there is no redevelopment project in the Gardens. Between the litigation, paying the developers, the crash of the housing market and leveling empty homes, what's left is a half-bulldozed ghost town.
But the dispute has more at stake than the fate of the few dozen remaining residents. On Dec. 4th, the Supreme Court will hear oral arguments in Mount Holly Citizens in Action vs Township of Mount Holly and then decide whether or not the Fair Housing Act bars discrimination on the basis of disparate impact.
If Mount Holly residents lose, the Supreme Court under Chief Justice John Roberts will have collapsed yet another pillar of civil rights law. If they win, that pillar stands, unlike the neighborhood they will never get back.
There's one more possibility: settlement. After a decade of litigation, sources involved in negotiations between the township and residents say they're close to an 11th hour breakthrough. A settlement would close a long, sad chapter for the township and deprive conservatives on the Supreme Court of an opportunity to gut the Fair Housing Act. 
Disparate Impact
Ending discrimination in housing has always ignited closely-held fears and drew comparable resistance to integrating schools. Neighborhoods across the country--not just those in the deep South--were divided by color lines enforced by realtors, lenders, and government officials. As with schools, neighborhoods across America proved stubbornly resistant to integration: whites would leave as blacks acquired the means to move next door. The Fair Housing Act was supposed to help change that, but in 1968 it was a tough sell. 
Congress would only pass the Fair Housing Act over Martin Luther King Jr.'s dead body. King's death, a week before the law passed, gave it political momentum that Capitol Hill couldn't ignore. President Lyndon Johnson had pushed for passage but it fell to his successor, Richard Nixon, to administer a law he didn't support.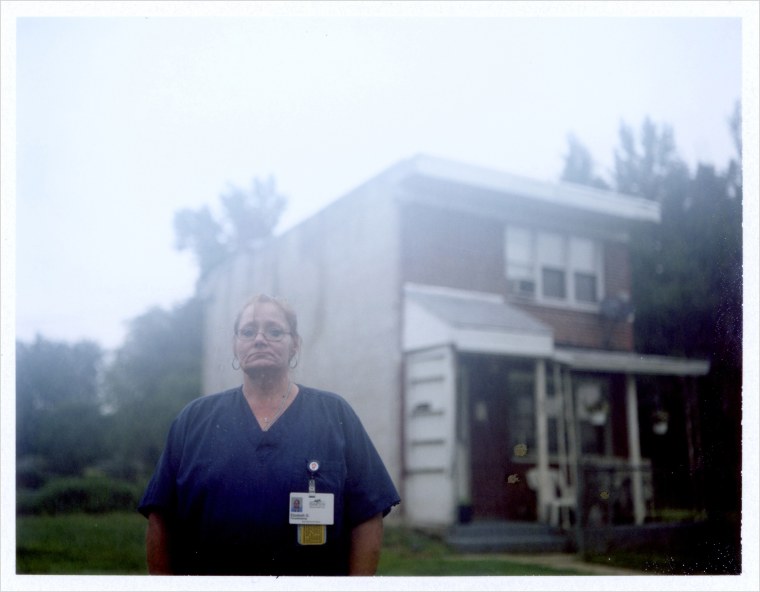 George Romney, his secretary of Housing and Urban Development, was a true believer. Romney sought to use the law as a mandate to smash residential segregation and reverse years of government-subsidized white flight. Nixon knew he'd face a backlash from the suburban whites whose votes had put him in office so he pushed Mitt Romney's dad out.
That first disagreement set the tone for clashes between liberals and conservatives over the meaning and purpose of the Fair Housing Act. For years, the government--and the courts--recognized discrimination based on disparate impact.
The Obama administration has embraced the legal concept of disparate impact and has used it to levy large fines on banks they say discriminated against minority borrowers. It has also regulated financial institutions to prevent them from doing so.
This has enraged big banks and their political allies who are less interested in the fate of this small New Jersey township than ensuring that disparate impact is a thing of the past.
They hope the Supreme Court will rule in their favor. In striking down a key section of the Voting Rights Act last summer, the court's conservatives made clear their view that laws meant to remedy discrimination are an anachronism, relics of an ancient past than can be easily cast aside.
The Gardens residents had no idea that the fight for their neighborhood could become the next chapter in an ideological battle over civil rights. They were just trying to find a way to keep their homes.
PHOTO ESSAY: The end of Mount Holly: The last days of a neighborhood lost
"The township was basically clearing out its biggest, most predominantly African-American, Latino neighborhood, and just wiping it out, getting rid of it," said Pomar. "It was hard not to see a disparate impact in that."
The Gardens
When Leona Wright moved to the Gardens in the 1970s, it still looked like a garden. The 95-year old grandmother who lives alone still manages to keep her lawn immaculate, even with the decaying, boarded up building attached to the side of her home.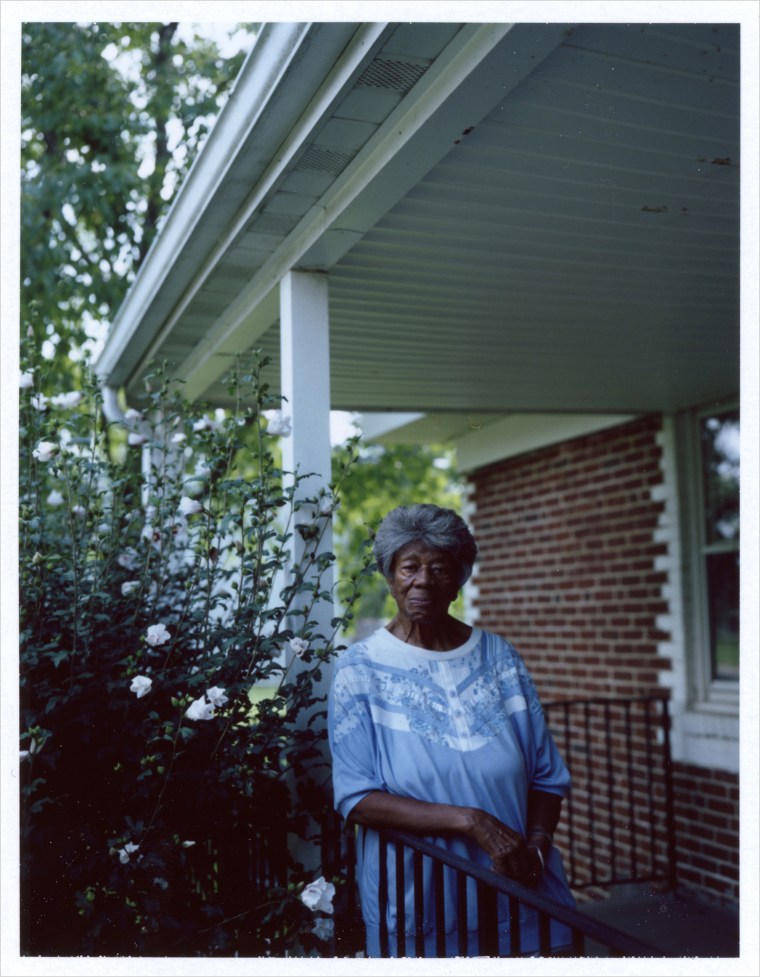 Flowers sprout in pots made from old tires. The well shorn grass looks like someone flicked a comb through it. She raised her two sons here.
Once a dense community of brick row homes built to house returning service members after World War II and the Korean War, the Gardens became a place where working class Americans could afford to own a home. Gardens residents came from places like the Bronx, Queens and Puerto Rico seeking a taste of the peaceful, suburban life they couldn't afford elsewhere.
Mount Holly sits in Burlington County and according to the 2000 census, the median income for county residents was nearly $60,000. In the Gardens, it was about half that. But neighbors were close. Parents could look outside and see their children playing, and knew exactly who to call when someone's kid was acting up.
But over the years, the Gardens also became a place where out-of-towners would come to do their dirt. People seeking to buy and sell drugs or sex would roll through and do so in full view of the residents.
In 1999, a trucker who came looking for drugs was robbed. His partner panicked and ran the tractor-trailer right over him, almost cutting him in half. It was the worst thing Steven Martin had seen in his years working for Mount Holly's police department.
"A lot of the 'problem people' would come in from other towns. They weren't our citizens that were there day in and day out," said Martin, now chief of police.
Gardens residents responded  by forming a non-profit called Mount Holly 2000. They bought and renovated several homes from absentee landlords and were grateful when police beefed up their presence with a sub-station nearby.
Township leaders felt it wasn't enough. "Our crime rate or index was through the roof," mostly because of the Gardens, Martin said.
Mount Holly had been looking into redeveloping the Gardens since the 1980s. A report commissioned by the township council estimated the cost of buying and renovating the homes at around $13 million. But by 2000, the township was coming around to the idea of getting rid of the Gardens altogether and put a new plan in place.
"If you talked to people in other parts of town, they were excited about getting rid of an area where there was a lot of crime, a lot of shootings," said Thomas Gibson, a former mayor and member of the township council.
The Gardens residents though, were convinced the township really wanted to get rid of them.
Township leaders tried to assuage the angry residents. "Tonight is not the end of a neighborhood, tonight is the beginning of a new neighborhood," then-council member Brooke Tidswell assured the community,
The Plan
According to a 2006 survey of the 300 homes in the Gardens, owners paid a median cost of $450 a month in mortgage payments while renters paid a median cost of about $700.  
The newly planned neighborhood would be a mix of owned and rental properties, with a maximum of 520 homes. According to the residents' 2008 complaint, houses would sell for about $200,000 each, with one-bedroom rental units running about $1,200 a month. Fifty-six units would be set aside for affordable housing.
"The town decided these people weren't rich enough or good enough to own the property they owned," says Ron Chen, a former New Jersey Public Advocate who authored a report critical of how Mount Holly handled the redevelopment project.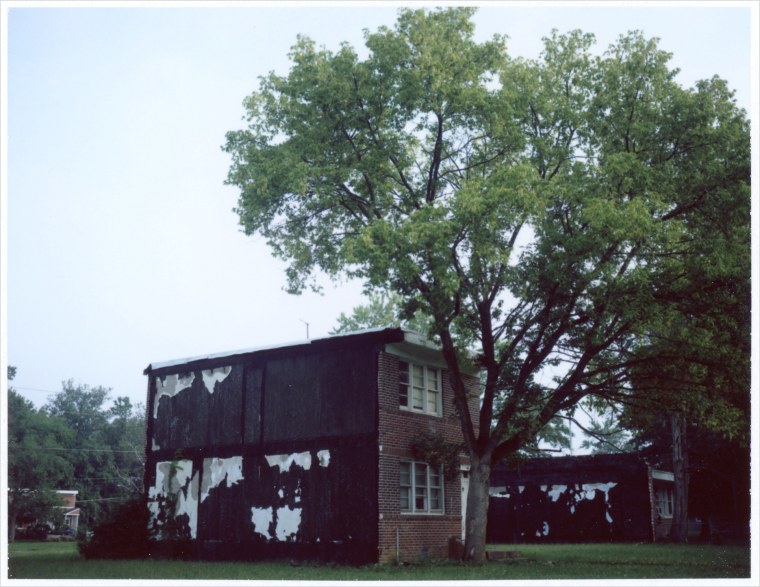 New Jersey is a small state where local governments are highly dependent on property taxes. Driven by a desire to revitalize ailing urban areas, towns have sought to seize neighborhoods deemed blighted and turn them into the kind of polished theme parks that resemble contemporary versions of 1950s America through the commercialized lens of television. The incentives are great: developers pay lower taxes on the property and towns end up with a higher tax base once it's redeveloped.
But before revitalization can take place, the existing neighborhood needs to be declared blighted. Towns can then use eminent domain to force homeowners to sell their properties for what the law says is a fair price, and the developers can pay lower taxes on the property. Mount Holly didn't use eminent domain but the blight designation, and the threat of eminent domain, ensured that the township would be the only place they could sell to.
The town hired M. James Maley, an attorney in Mount Holly to spearhead the Gardens project. This wasn't his first redevelopment. Maley is an evangelist for turning poor neighborhoods into the kind of places that attract professionals looking to raise families outside of, but not too far away from, the big city.
In the mid-1990s, he led an effort to redevelop a dilapidated housing project in Collingswood, New Jersey called Sutton Towers, a half-empty building he feared was turning the town into Camden.
For the scattering of New Jersey suburbs outside Philadelphia, the possibility of ending up like Camden--America's deadliest big city and a place where three mayors have been jailed for corruption--is an ever-present nightmare.
Redeveloping Sutton Towers was a huge success for Collingswood, one Maley has tried to repeat in other areas of the town. By 2002, the local press was referring to hip Collingswood as "Mayberry with an edge."  That's the kind of revitalization the Mount Holly leadership was looking for when they hired him. 
In 2007, Maley tried unsuccessfully to convince the New Jersey Supreme Court that local governments could seize property solely because "it was not fully productive or it did not add economic benefit to the area." (Chen jokes that would justify redeveloping the governor's mansion).
Redevelopment "has been huge for us," Maley said in an interview with msnbc. "It has helped our business community, our main street stay alive." A Philly native with the accent to match, Maley remains the Mayor of Collingswood even as he runs his successful legal practice.
His office is crowded with political memorabilia and Phillies gear. On his desk, he keeps a baseball mounted in a block of marble. The inscription reads: "Sometimes you just gotta play hardball."
Maley said he feels bad for the remaining Gardens residents, but that the disparate impact standard--or at least the way the Mount Holly Gardens residents want it applied--has to go. 
"It brings race to the table" where it's not a factor, Maley said. "There's just got to be something that has some level of an intent to discriminate."
As an example, Maley pointed to "Frank Rizzo, who I love." Rizzo was the long-serving Philadelphia mayor who urged residents to "vote white" in his last, failed campaign.  "He was like out and out saying, 'keep the blacks out.'  Like, he, you know, he was just saying it out loud."
So what if people just don't say it out loud?
"The greatest colleges in our country discriminate every day.  Some discrimination's okay," Maley shrugged. "It's only certain kinds that aren't good." 
The Core
The first thing the township demolished was the playground, or at least, that's how Nancy Lopez remembers it. Then the sidewalks were ripped up and then the row houses. Lopez didn't see most of it happen--she was usually at work at the local Head Start program or at her evening job as a cashier with Taco Bell.
"I have no neighbors," Lopez said. "The houses in front of me are gone. All the houses next to me are gone," she said.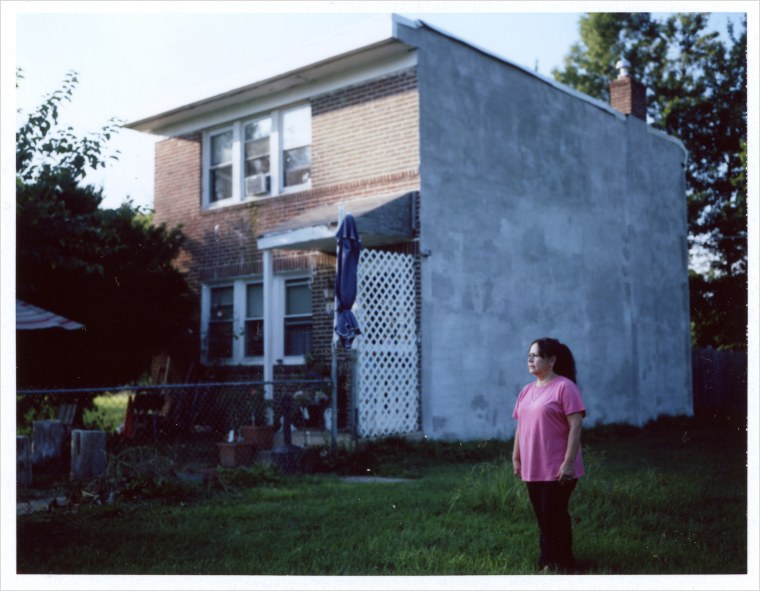 The randomness of half-standing homes next to empty lots resembles a mouth of missing teeth. The few remaining children in the neighborhood weave their bikes through the gaps.  The bones and guts from destroyed buildings rot in the wooded area surrounding the Gardens.
Still, the remaining homeowners groom their front yards immaculately, as if in defiance of the blight designation upon their neighborhood. Sides of some remaining row houses have been sealed with stucco. On others, workers did little more than slap tar on the wall, leaving them vulnerable to the harsh northeastern winter. 
For the around seventy who stayed, it's been an ongoing battle. They say that the township denied services like light and plumbing repairs and trash collection to the Gardens, exacerbating the conditions they would later use to deem the neighborhood blighted so it could be redeveloped. Residents would wake up to the empty homes attached to theirs being pulverized.
The township claimed it bent over backwards to be fair to the residents. But from the beginning, it misled them about the chances for staying in their homes.
At a 2002 planning board meeting, Scattergood, the mayor, stated that "no one, no one, no one on Mount Holly Township Council is interested in eliminating the Gardens as a community or in removing the people that make up the core of that neighborhood."
A planning board member added that while they couldn't guarantee residents would be able to stay in their homes, they would end up with "a home as good or better than the home that you have now."
A year later, the township completed a plan that made it clear the neighborhood would be destroyed, and that very few of the current residents would even have a chance of coming back to a better home.
The township offered between $15, 000 and $20,000 in no-interest loans to homeowners and $7,500 to renters in order to buy them out. That was actually more than New Jersey law required, and most of the residents went for it. But it wasn't enough for the "core of the neighborhood" to stay or return, as township leaders had promised.
By 2008, 70 of the more than 300 homes in the Gardens had been destroyed. Homes left standing were damaged or flooded by broken pipes. They sidewalks had been smashed and the sides of remaining homes were covered in tar or stucco.
Most of the residents of the Gardens were long-time renters. One went to the hospital and came back to find her home sold and boarded up.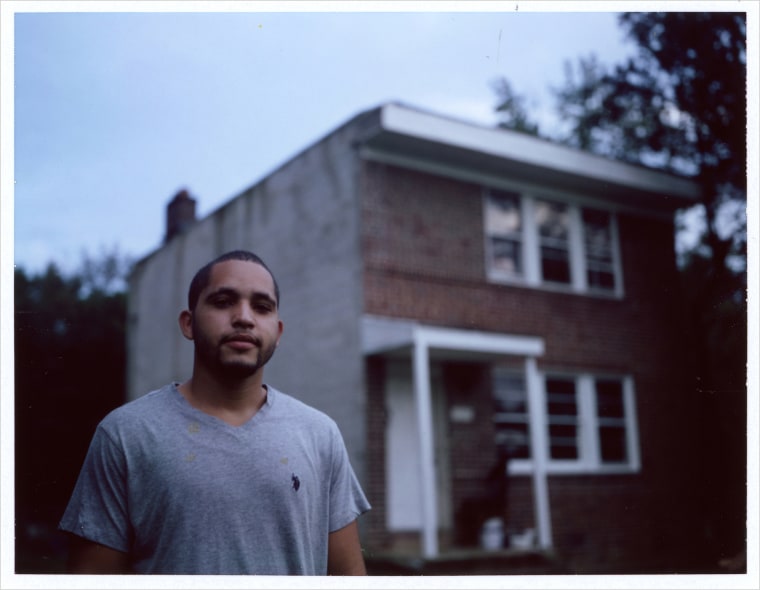 But others, like Santos Cruz, bought homes years ago with the expectation that they would be in the Gardens for the rest of their lives. Cruz' rage over the demolitions is still fresh. He points angrily to where the machines tore off part of his roof when they destroyed the house next to his. Bits of brick hang off the side of his home like scabs.
"I paid $40,000 and sank another $10,000 to do some fixing right away, as soon as I bought it, Cruz said. "And now you're gonna pay me less than I paid?" He said he looked into buying a home down the road, but the prices were too high. Eventually, the town ran out of money to relocate those who might have wanted to leave.
"You had a minority, not a majority, come out and talk about how they felt they were being taken advantage of," says Gibson, who insists the remaining residents are only there because they have been ill-served by Pomar, their attorney.  "I just think that there were some people who became clients of hers under the assumption that there was a golden goose at the end of the rainbow."
The Suit
Pomar got wind of the development project in 2002, just as the township was starting to go public with its plans for the Gardens.
"Olga Pomar is a very forceful advocate," Ron Chen, the former New Jersey Public Advocate said. "She's often been very heavily involved in trying to fight the use of eminent domain to displace existing residents."
Huddled in a local church, she explained to residents that they could leave or they could try to fight the redevelopment. If they chose to fight, she and New Jersey Legal Services would represent them.
At first that fight didn't go well. The residents filed suit in 2003, but a New Jersey court sided with the township and dismissed the discrimination claim as "not yet ripe." In a second suit, the District Court ruled that there was no evidence the town had intended to discriminate.
"We weren't winning in court," Pomar said, and that's when residents started to leave. 
But in 2011, Pomar and the residents caught a break. The US appeals court partially sided with residents when it ruled that disparate impact might violate the Fair Housing Act. The township appealed to the Supreme Court and in June, it agreed to hear the case.
A decade of litigation and 18 million dollars of bonds later--nearly million of which went to Maley's firm, Mount Holly is out of money.
Demolition has halted and township residents are weary of the project and the tax hikes that have come with it.  This didn't have to happen.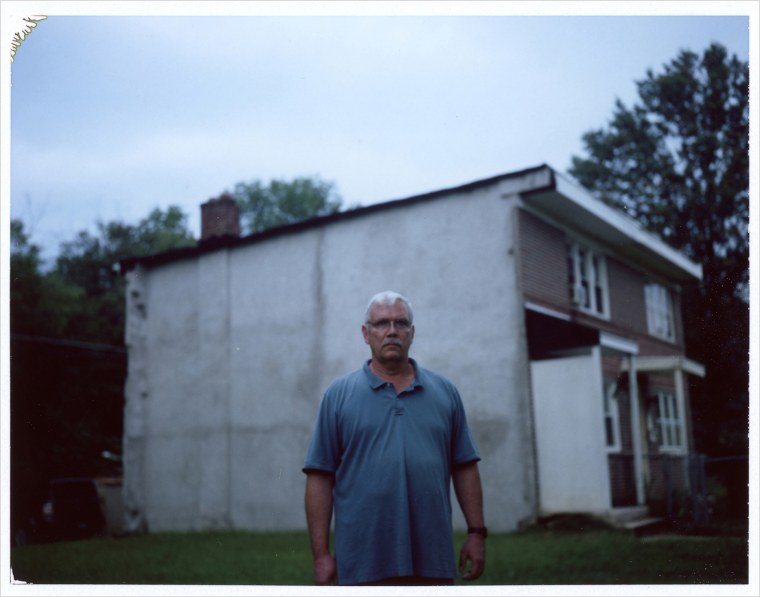 "At no one time did past councils have the common courtesy to sit down and discuss options with the residents of the Gardens," said Rich DiFolco, who was elected to the township council in 2012 on a platform of resolving the Gardens litigation. Maley was seen as a driving force behind the township playing hardball.
Past council members insist they were always willing to negotiate, and that the residents' demands--essentially a house for a house--were unreasonable, and that the township couldn't afford it.
Pomar--one of the few people involved in the case from beginning to end--said the new township seems much more reasonable, and that a settlement before the Supreme Court hears the case is possible.
Despite the renewed optimism on both sides, for now circumstances remain unchanged. Gardens residents have asked for homes in the new development. But township sources argue that even if they were just handed the deeds, it is unlikely that they would even be able to afford the property taxes on their fixed incomes.
For 10 years, a dwindling number of elderly homeowners have gathered to discuss options and hear from Pomar about the ongoing litigation. The last group standing isn't made up of rabble rousers or squatters protesting on public land. They're elderly people who have worked all their lives to earn the homes they have. They're also desperate to settle--but only if the township gives them the kind of deal that feel they deserve.
"I'm not leaving," Lopez said. "They're going to have to drag me out by my head."