The settlement came too late to save Mount Holly Gardens, but it spared the Fair Housing Act, for now.  
After a decade-long legal fight over the destruction of its only predominently minority neighborhood, the New Jersey Township of Mount Holly agreed to a settlement late Wednesday that will end the litigation and deprive the conservative dominated Supreme Court of the opportunity to weaken the Fair Housing Act.
"Everyone had a desire to heal the community and to work this out," said George Saponaro, the attorney for the township. He described the agreement as "not necessarily just a settlement to the case, but a resolution to all of the issues facing Mount Holly."
In 2003, Mount Holly declared the Gardens neighborhood blighted and sought to redevelop it, claiming that was the only way to end rising crime in the area and revive the township's economy. But the redevelopment included new housing that would be too expensive for residents who wanted to stay. They sued under the Fair Housing Act, saying that the township's redevelopment plan was a form of discrimination because it would have a disparate impact on the township's minority residents. A decade of litigation and demolition cost the township nearly $20 million and left the Gardens a sparse, ruined ghost town with just 60 families remaining in a place once home to 300.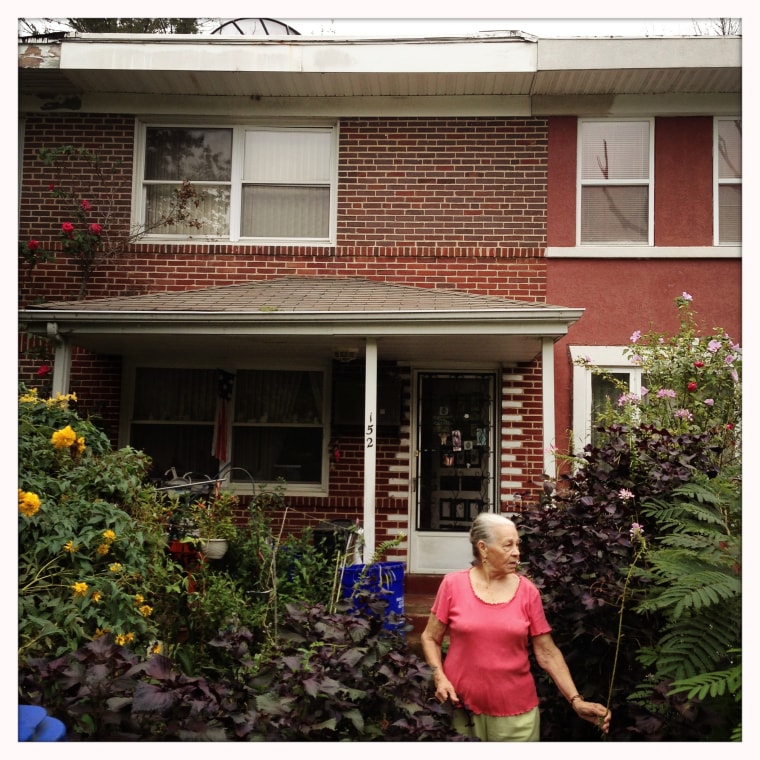 Under the terms of the settlement, the township will compensate the residents who want to leave and provide new homes for those who want to stay. Part of the land slated for redevelopment will be handled by a non-profit real estate developer which raiseed money to buy a parcel of the property and built new housing units that low-income Gardens residents will be able to afford. Liberal and fair housing groups such as the Open Society Institute, the Ford Foundation, and the National Fair Housing Alliance helped fund the purchase of the property.
"This is what the plaintiffs have always been requesting, they don't want the community redeveloped and them not to be able to be a part of it," said Olga Pomar of South Jersey Legal Services, one of the attorneys for the Gardens residents. "They want to be able to stay in this community while it's being revitalized."
Disparate impact is a legal concept that says a practice may be discriminatory if it has a disproportionate effect on minorities, even if discrimination is not intended. Conservatives are generally opposed to the concept of disparate impact, arguing that only intentional discrimination should count as such--no matter how many women or people of color are adversely affected. Civil rights advocates consider disparate impact a key tool for addressing discrimination in an age where people tend to be clever enough not to advertise their prejudice.
Over the past five years, the Obama administration has used disparate impact and the Fair Housing Act to extract record settlements from banks and financial institutions that they say charged minorities more for loans or steered them into lower quality loans than similarly qualified white borrowers. Both conservatives and financial industry groups were eager to see the Supreme Court rule that the Fair Housing Act doesn't outlaw discrimination based on disparate impact, and saw the Mount Holly case as a prime opportunity to get rid of the concept once and for all. Now that the case is settled, the Fair Housing Act gets at least a temporary stay of execution as the financial industry and conservative legal groups seek to tee up another  disparate impact case for the high court.
The Mount Holly Gardens residents were never seeking to be at the center of a major civil rights dispute. They just wanted to stay in their neighborhood. Many of the remaining residents were simply elderly people who didn't want to give up homes they owned and expected to live their lives in just to become tenants again. Over 10 years, the remaining Gardens residents watched their neighbors flee as the township turned more than half the neighborhood to rubble. They woke up to the rumbling of machines destroying homes still attached to theirs. Still they refused to leave, meeting every few weeks just to hear the same news--that the township didn't want to negotiate, and that there was no way to tell how long they'd be able to stay.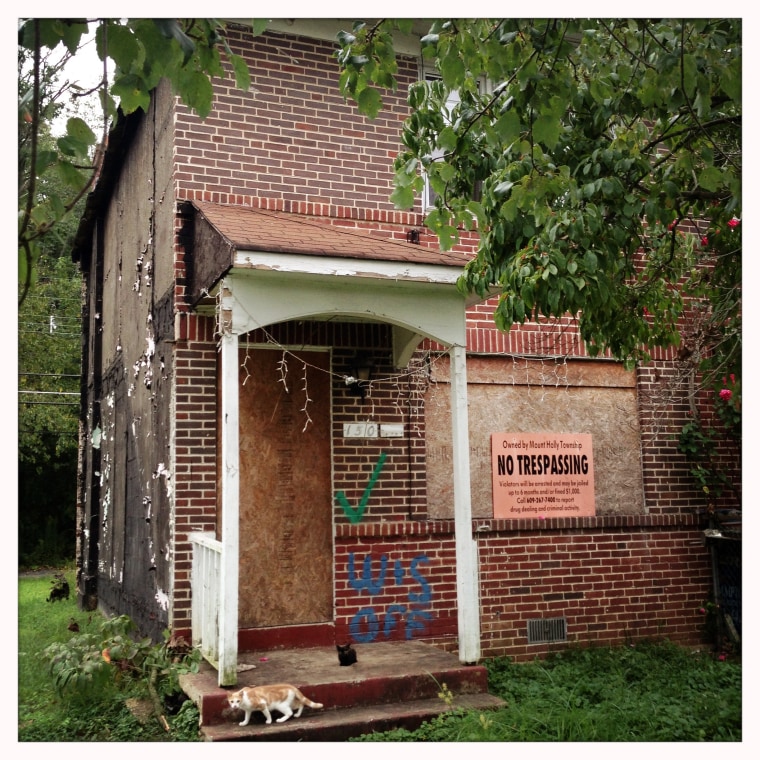 For those residents, the settlement means one thing: Relief. One resident choked back tears as she addressed the township council, before they voted unanimously to approve the settlement.
"By the grace of God, we were able to hold on, a lot of people lost hope, lost faith, left, and we decided to stay," says Santos Cruz, who has lived in the Gardens for almost twenty years and raised his family there. "The resolution is a win win it's a win for the township and it's a win for us."
Leona Wright, a 95-year-old  Gardens resident, said she was happy that her grandchildren and great grandchildren would be able to see the Gardens be beautiful again. "My journey is almost over. Theirs is just beginning," said Wright.
Under former Department of Justice civil rights chief and current Labor Secretary Thomas Perez, the Obama administration had pursued an aggressive strategy, using disparate impact against banks that they say discriminated against minority borrowers. The Supreme Court almost got a chance to rule on the issue of disparate impact last year, when a group of landlords said that the city of St. Paul was discriminating against minority tenants with its enforcement of building codes.
That case was seen by some civil rights advocates as a group of slumlords opportunistically using civil rights laws to protect their ability to provide poor people of color with substandard housing. In other words, it was a perfect case for conservatives to argue that disparate impact was harmful. But Perez made a deal with the city to withdraw the case, and the Supreme Court never got to rule on it.
Though Perez' decision was cleared by Justice Department ethics lawyers, conservatives were furious that he had prevented the conservative-dominated court from declaring disparate impact claims invalid under the Fair Housing Act. Protecting a landmark civil rights law, which after all, was Perez's job, almost ruined his chances of being labor secretary, as Republicans leveled accusations of corruption, even though Perez didn't gain personally from the deal. They were really just angry the Fair Housing Act was still standing.
Republicans accused the Justice Department of seeking to intervene again with the Mount Holly case, but Saponaro, the township council, said that the feds had nothing to do with the settlement. "Nobody ever heard a word from them," Saponaro said.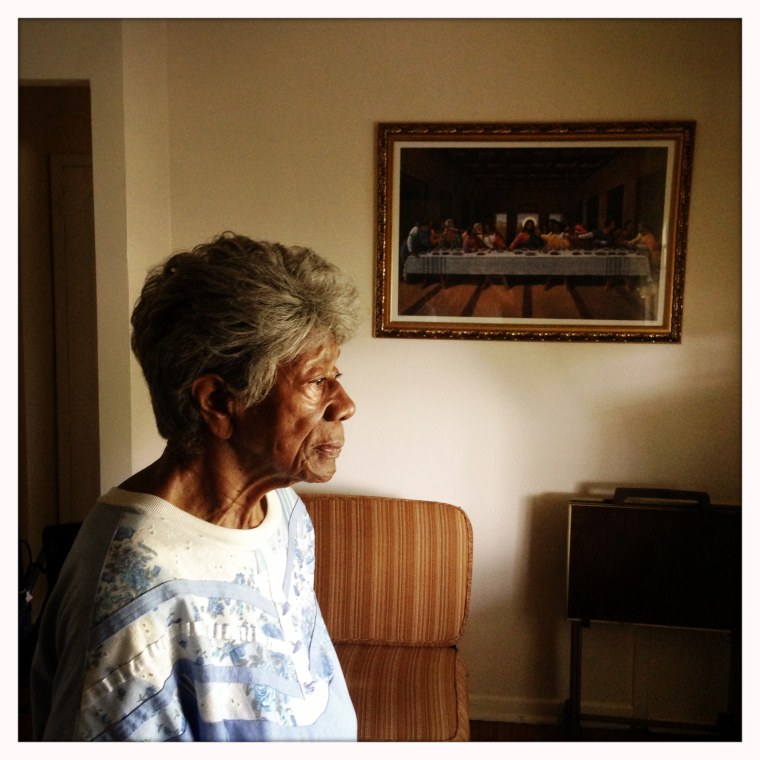 According to a source close to the settlement negotiations however, representatives from the banking industry offered financial incentives to the town to continue litigation rather than settle. The township rebuffed the offer.
Asked about the offer, deputy mayor Rich DiFolco acknowledged that "there was contact" but declined to give any names of specific financial industry advocacy organizations that reached out to the township. DiFolco also said that M. James Maley, the former redevelopment counsel for Mount Holly whose legal practice focuses on helping New Jersey towns with redevelopment projects,  also initially advised against settling the case, and continuing with litigation.
The 11th-hour settlement came about not through external pressure but largely because of a change in political leadership. Last year DiFolco, along with council members Lew Brown and Jason Jones, were elected on a platform of settling with the Gardens residents. Months later, they had made good on that promise.
"All I can say is that this council at this time through their lawyers, was willing to meet with us and work through a settlement resolution, which we just hadn't experienced before," said Pomar. "Until this past year, it just seemed like the council just didn't want to talk to us."
It's hard to escape the feeling that the case could have been settled years ago, if circumstances had been just a bit different. But for Nancy Lopez, who moved to the Gardens almost 30 years ago, it was still all worth it.
"When you are fighting for something as important as your home, every tear, every effort that I have put in is totally worth it," Lopez wrote to msnbc in a text message from Florida where she was visiting with family. "[What we were] fighting for was the American dream of owning a home and keeping it."