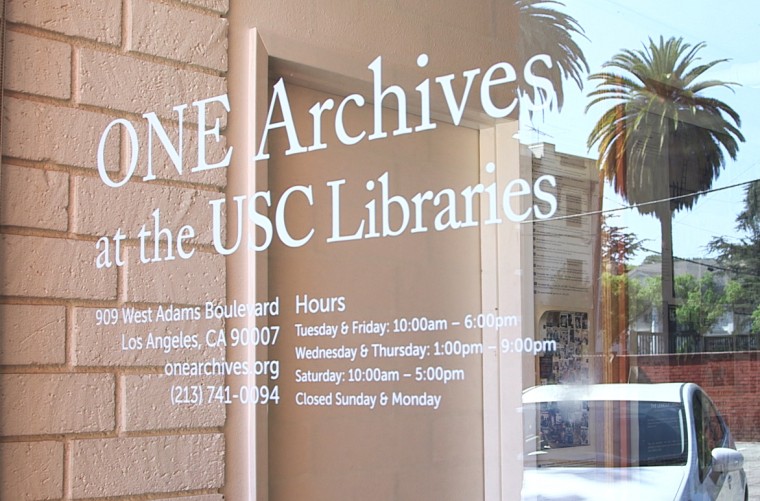 Here at the ONE Archives Foundation, we have had the privilege of preserving and collecting LGBTQ history for over 60 years. Our community's history is filled with many lives that were led mostly in secret, which has caused those stories to be difficult to collect and largely overlooked by mainstream historical accounts.
Currently, there is a pressing need in the LGBT community to preserve the stories of our pre-Stonewall pioneers on film, as many of them won't physically be able to tell their stories much longer. In these interviews, we seek to capture the unique experiences that these early LGBTQ civil rights pioneers had as they fought for equality in an atmosphere fraught with fear, isolation and potential incarceration. These narratives represent the heart and soul of our movement's beginnings. Without them, the tremendous bravery, perseverance, and remarkable resilience of that generation will be largely lost to those who wish to study the origins of our movement. 
For the pioneers who have so generously allowed us into their lives through this project, we hope that they are comforted knowing that their legacy has been preserved and their significant contributions to the movement will be accessible and shared with so many who will come after them. For the audiences, these histories will provide a vital new access point into the collective histories of the critical pre-Stonewall generation; one that will bring the past alive for all who watch them.
-Jamie ScotProject and Development Manager for ONE Archives FoundationMay 2015
The ONE Archives Foundation is the independent, community-partner of ONE National Gay & Lesbian Archives at the USC Libraries, the largest repository of Lesbian, Gay, Bisexual, Transgender, Queer (LGBTQ) materials in the world. Founded in 1952 as ONE Inc., the publisher of ONE Magazine, the ONE Archives Foundation is the oldest active LGBTQ organization in the United States. In 2010, the ONE Archives Foundation deposited its vast collection of LGBTQ historical materials with the USC Libraries. Today, the organization is dedicated to promoting this important resource through diverse activities including educational initiatives, fundraising, and range of public programs. More information can be found at www.onearchives.org.