A manhunt was underway for a suspect who fatally shot a Memphis police officer during a traffic stop on Saturday evening, according to officials.
Memphis Director of Police Services Toney Armstrong said police were notified at around 9:18 p.m. local time (10:18 p.m.) that an officer had been shot. The officer was rushed to the hospital in critical condition but later died from multiple gunshot wounds.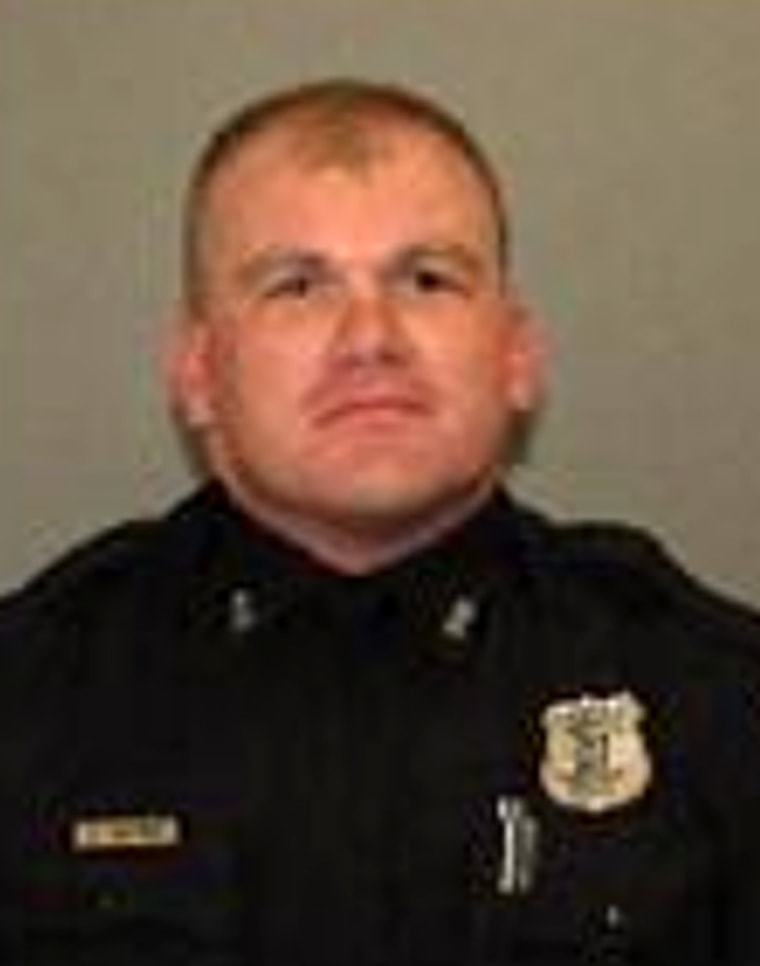 "The suspect responsible is still at large and officers are in the area attempting to locate him," police said in a statement.
The slain officer was identified by the police department as 33-year-old Sean Bolton, who had been with the force since October 2010.
Armstrong said Saturday's fatal shooting was the third time an officer has been killed in the last four years.
"It doesn't get any easier," Armstrong told reporters Saturday night. "This is a very difficult time, not only for me as director, but for all the officers that you see standing behind me and a difficult time for our city as well."
"We're talking about, from what we know now, routine traffic stop ... results in an officer losing his life," Armstrong added.
Police were searching the area near an apartment complex for the gunman Saturday night, NBC affiliate WMC reported.
"This speaks volumes about the inherent danger of police work in general," a somber Memphis Mayor A.C. Wharton Jr. told reporters Saturday. "Pray for the family and pray for our city."
This story originally appeared on NBCNews.com