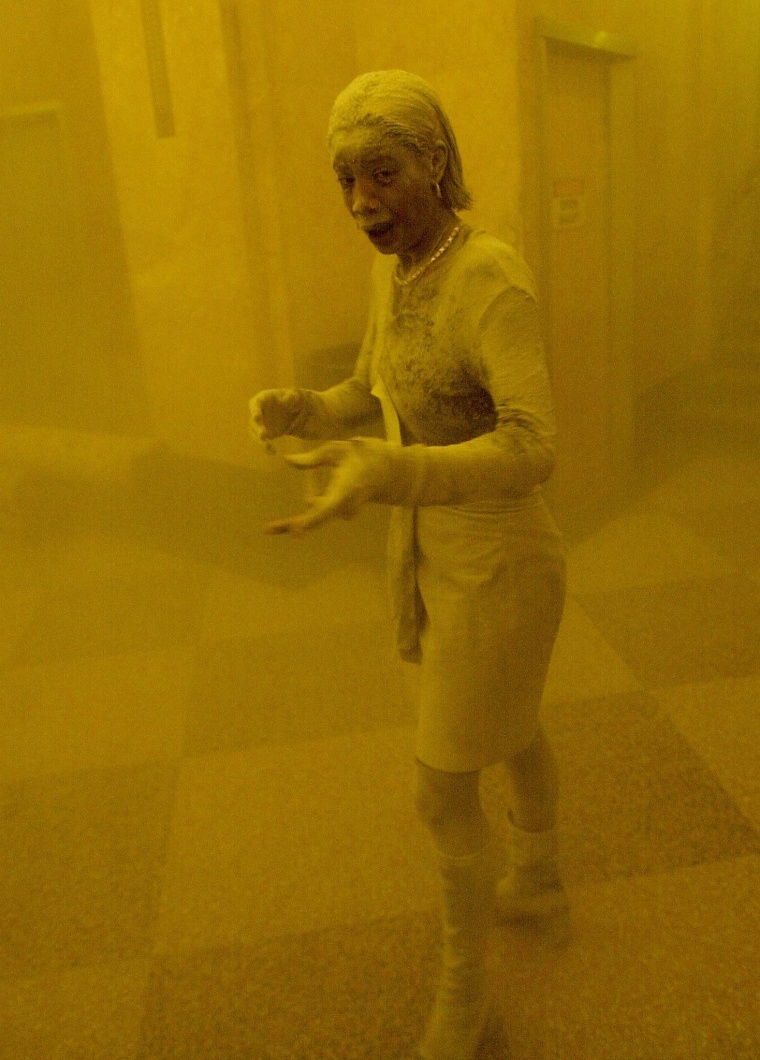 A woman who became known as the "Dust Lady" after being captured on camera in the aftermath of the 9/11 attack on New York City has died after a battle with cancer, her brother confirmed to NBC News.
Marcy Borders, a 42-year-old from Bayonne, New Jersey, was pictured covered in dust after the World Trade Center was hit by two passenger jets. She was inside one of the Twin Towers at the time of the attack but managed to escape the building onto the street below.
She died in the hospital on Monday night at around 11:10 p.m. ET, according to her brother Michael Borders.
"At this time I need everyone to take the time out to pray for my sister, Marcy Borders," her brother said on Facebook shortly after her death Monday. "I can't believe my sister is gone."
He confirmed the Facebook account was his but declined to comment further.
Borders was told in August last year that she had stomach cancer and underwent chemotherapy, The Jersey Journal reported.
In an interview with the paper, she suggested the 9/11 attacks were linked to her illness.
"I'm saying to myself, 'Did this thing ignite cancer cells in me?'" she told The Journal. "I definitely believe it, because I haven't had any illnesses."
This story originally appeared on NBCNews.com