Louisville, Kentucky, on Thursday became the first city in the South to boost the minimum wage from $7.25 to $9 an hour, a move it will complete by 2017.
The lawmakers' agreement resulted from a series of debates prior to the Louisville Metro Council meeting on Thursday night. All 16 Democrats favored raising the minimum wage, and the nine Republicans voted against it.
RELATED: Obama signs minimum wage order
Previously, Mayor Greg Fischer had said he would veto the Metro Council's original proposal to increase the wage to $10.10 an hour over a three-year period. But after the decision on Thursday, he said he agreed to support the increase to $9 during the same time span because "it is a balanced compromised solution."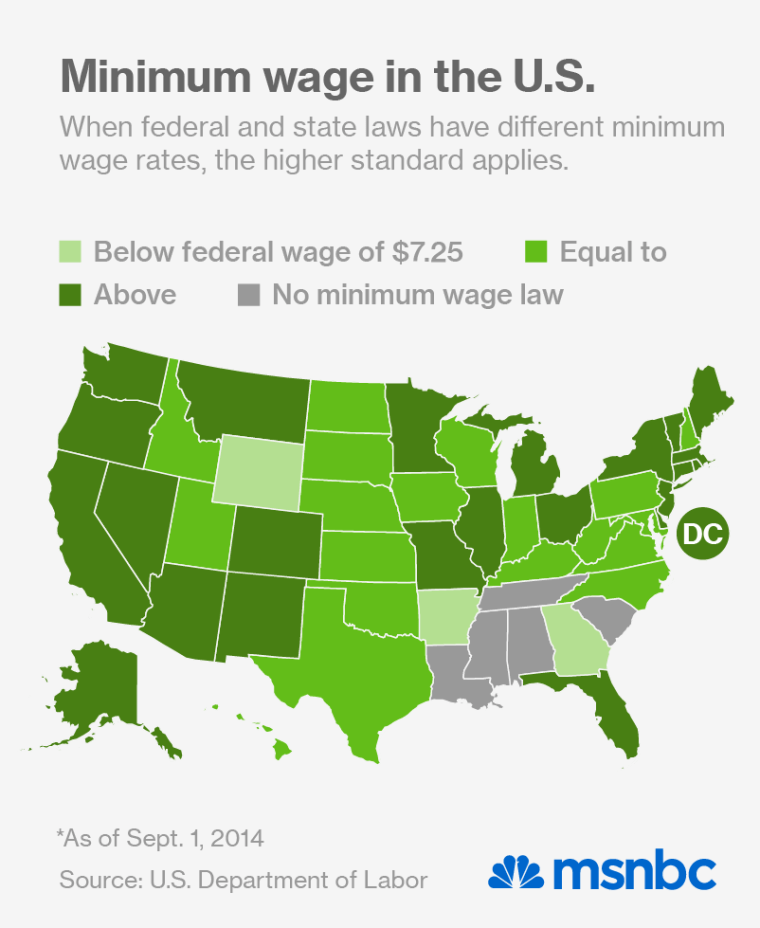 "I'm pleased with the Council's vote, appreciate their hard work on this important issue, and look forward to signing the ordinance into law," Fischer, a Democrat, wrote on Twitter.
The expected change made Louisville the 12th U.S. city to raise the wage this year. Earlier this month, the Chicago City Council approved a plan to increase the Windy City's minimum wage to $13 by 2019.
Three states – Arkansas, Georgia, and Wyoming – have minimum wage rates below the current federal level of $7.25.
During the midterm elections last month, voters in a number of red states approved measures to raise minimum wages. And fast-food workers in nearly 200 cities across the country continue to take to the streets to demand $15 an hour and union rights. In February, Obama signed an executive order to boost the wage for federal contract workers from $7.25 to at least $10.10 per hour by January 2015.