The woman who mowed down pedestrians on the Las Vegas Strip on Sunday night had been living out of her car for a week and appeared "stoic" after the horrific crash, authorities said Monday.
Lakeisha Holloway, 24, had her 3-year-old child inside her 1996 Oldsmobile as she veered onto the hotel-lined Vegas sidewalk, killing one person and injuring dozens of others.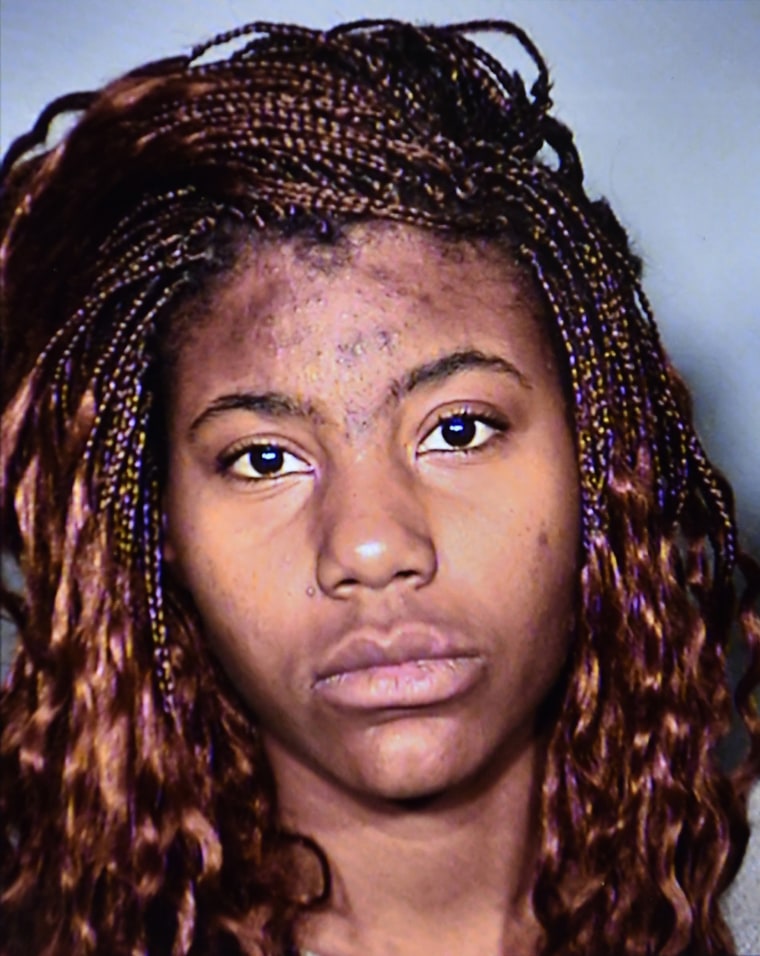 Las Vegas Deputy Police Chief Brett Zimmerman said the incident was "not an act of terrorism" but appeared to be deliberate. Las Vegas Sheriff Joe Lombardo said video from the scene showed Holloway intentionally swerved back and forth from the street to the sidewalk.
"We don't know what caused her to snap and whether it was planned previously," Lombardo said.
She is originally from Oregon, Lombardo said, but he added that authorities were "having difficulty obtaining her background."
Holloway will be charged with one count of murder with a deadly weapon, the Las Vegas district attorney said. Authorities are also considering charges of charges of child abuse and neglect, as well as attempted murder, he said.
Holloway had been in Las Vegas for a week as a homeless person, Lombardo told reporters Monday. The unidentified 3-year-old child who was in her car was not hurt in the crash and was taken to a county emergency shelter.
Holloway was arrested without incident, appearing "stoic," Lombardo said. He added that she was possibly under the influence of drugs but "didn't appear to be distressed."
At least 35 people were injured in the crash, and three remain in critical condition, Lombardo said.
"This is a tragic event and hopefully it will never happen again in our community," Lombardo said.
Holloway is expected to be formally charged as early as Monday and could be in court as early as Tuesday, Wolfson said. "We are going to do everything in our power to ensure that she remain in custody under the law," Wolfson said.
This article originally appeared on NBCNews.com.