Reality TV star Kim Kardashian had a run-in with the Food and Drug Administration (FDA) last week after she posted selfies endorsing a prescription drug for morning sickness without also talking about the drug's dangerous side effects. One headline blared, "FDA comes down against selfies, fun." Really?
Kardashian was promoting Diclegis, a drug with a host of side effects, including drowsiness, dizziness, headaches, constipation and even heart problems, migraines, blurred vision, and nightmares. Most patients don't experience these things, but the nation's drug laws are designed to make sure people know the risks of prescription drugs.
"If Kim Kardashian had been pregnant 55 years ago and struggling with morning sickness, the outcome for her child could have been tragic."'
The FDA's involvement in these disclosures has its roots in another morning sickness drug, thalidomide, given to pregnant women in the 1960s. Thalidomide killed thousands of babies in their mothers' wombs, and more than 10,000 babies were born with birth defects like missing limbs and undeveloped organs. This tragedy affected women in 46 countries. At the time, drug companies were not obligated to disclose known side effects to patients.
Women in the U.S. were largely spared from this harmful drug thanks to Frances Kelsey, a scientist at the FDA. Dr. Kelsey died last week at the age of 101. She joined the FDA in 1960, working with just six other scientists to evaluate 300 drug applications a year. Back then, an FDA investigator evaluated a drug company's claims and if no concerns were found, the drug was on the market in 60 days.
Canada and European countries quickly approved thalidomide without question. Because it seemed so uncontroversial, Kelsey's supervisors assigned the drug as her first to review. She quickly discovered a community of scientists who had questions about the drug's side effects, and she also kept track of troubling problems that patients were reporting.
RELATED: FDA issues warning over Kim Kardashian Instagram drug endorsement
Responding to these issues, Kelsey used her authority to request additional information to delay the drug from entering the U.S. market for 19 months. Merrell Pharmaceuticals, which promoted the drug here, battled Kelsey, but during that time, the devastating impacts of thalidomide became clear. European countries began banning the drug, and its U.S. application was withdrawn.
Kelsey's efforts prevented thousands of birth defects in the U.S., but because doctors were permitted to give out free samples of unapproved medications under then-lax drug laws, 20,000 pregnant women received samples and 17 American babies suffered birth defects.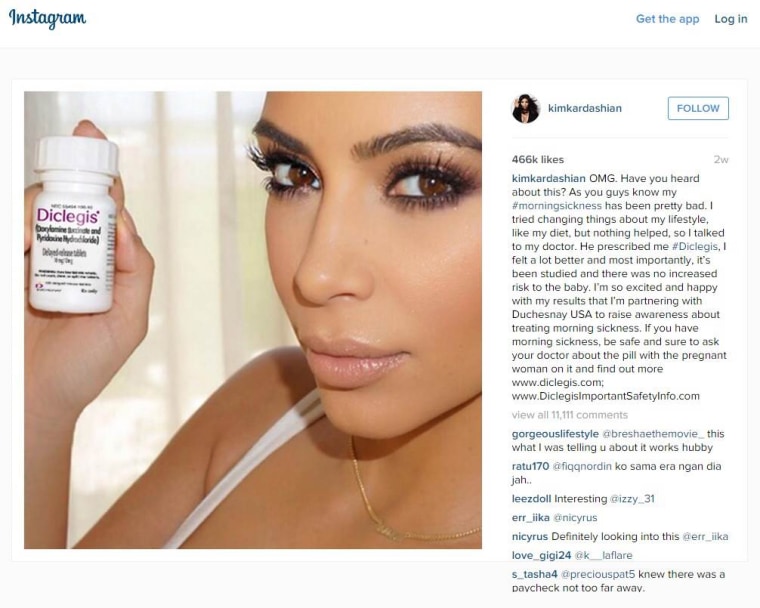 These serious health problems and Kelsey's diligence served as a catalyst for significant reforms to the nation's drug standards. A tough new law, known as the Kefauver-Harris Amendments to the Federal Food, Drug and Cosmetics Act of 1938, was passed in 1962 and required drug manufacturers to engage in extensive clinical testing of new drugs, to obtain the informed consent of people participating in drug trials, and to require companies to promptly notify regulators of side effects. These new requirements led to a dramatic expansion of the FDA's capacity to ensure drug safety.
Kelsey retired from public service in 1995 at the age of 90. Throughout her extensive career at the FDA, she was a champion of strong drug testing laws and a fierce advocate for those harmed by dangerous drugs.
The next time you hear a CEO complain that regulations hurt the economy or moan about bureaucrats preventing "important innovations" from reaching the American people, remember Frances Kelsey. Our nation is far safer because of determined public servants like her using tools established by our government to protect families and communities.
If Kim Kardashian had been pregnant 55 years ago and struggling with morning sickness, the outcome for her child could have been tragic, and her reckless endorsement of a drug for morning sickness could have caused unimaginable heartbreak for millions of families.
The FDA was right to step in the 1960s, and it was right to speak up on Kardashian's selfie. The agency isn't against fun; it exists to protect our health, even when a celebrity thinks she's just entertaining people.
Katherine McFate is the president and CEO at the Center for Effective Government.