A French tourist abducted in Algeria by jihadists aligned with the Islamic State of Iraq and Syria has been beheaded in a video made public Wednesday, NBC News reported. Counterterrorism expert Laith Alkhouri of Flashpoint Global Partners confirmed that the video appears to be authentic.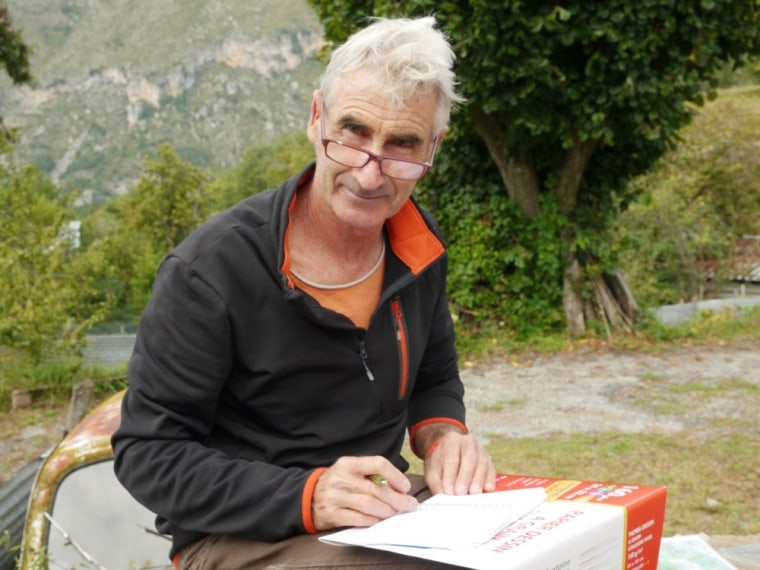 The killing of Frenchman Herve Gourdel came just days after the al Qaida splinter group known as Jund al-Khilafah demanded that French President Francois Hollande cease airstrikes against ISIS within 24 hours in a video authenticated by the French Foreign Ministry. 
Gourdel, 55, was kidnapped by the group on September 21, 2014, in the mountainous Tizi Ouzou region of eastern Algeria.
President Hollande acknowledged Gourdel's death in remarks to the United Nations General Assembly in New York on Wednesday afternoon, in which he called the beheading a "cowardly assassination."
"France is going through a tragedy following the assassination of one of our compatriots," an emotional Hollande told the assembly. "But France will never give into blackmail to pressure to barbaric acts." 
A senior Obama administration official said Wednesday that they had seen the reports. "Clearly if true this would be yet another horrific action that is an affront to all of humanity," the official said.
"The United States would obviously stand in full solidarity with our French ally. We extend condolences to the people of France."
The beheading video is the latest in a propaganda campaign by ISIS that has included similar videotaped executions circulated by the terrorists showing the deaths of American journalists James Foley and Steven Sotloff and British aid worker David Haines. The group has also released two videos featuring British hostage John Cantlie, who is seen on tape condemning the U.S. intervention in Iraq, and threatened the life of British captive Alan Henning. 
A separate ISIS-linked terrorist group in the Philippines is currently threatening the same fate for German hostages abducted in that country, NBC News' Richard Engel reports.
French forces have joined the U.S. in its airstrikes against ISIS in Iraq, a military campaign that President Obama expanded into Syria on Monday with dozens of strikes against militant positions in and around Raqqa, where the Islamist group has its headquarters.
The U.S. hit three additional ISIS targets Tuesday -- two in Syria and one in Iraq -- after a night of heavy bombardment in Syria that included strikes against the Qaida-linked Khorasan terrorist group. The bombings continued Wednesday with multiple U.S.-led attacks on ISIS vehicles, weapons caches and troop positions in both countries, as well as additional airstrikes later in the day that targeted a dozen ISIS-controlled oil refineries within Syria.