Oklahoma Gov. Mary Fallin issued a down-to-the wire stay of execution for death row inmate Richard Glossip on Wednesday afternoon.
"Last minute questions were raised today about Oklahoma's execution protocol and the chemicals used for lethal injection," Fallin said in a statement. "After consulting with the attorney general and the Department of Corrections, I have issued a 37 day stay of execution while the state addresses those questions and ensures it is complying fully with the protocols approved by federal courts."
Glossip was scheduled to be the second in a string of six executions scheduled to take place across the country over eight days. It's a rare surge amid a lull in executions in the United States in recent years. Even more unique -- Glossip is one of half of the death row inmates on the roster who did not personally carry out the murders for which they are condemned.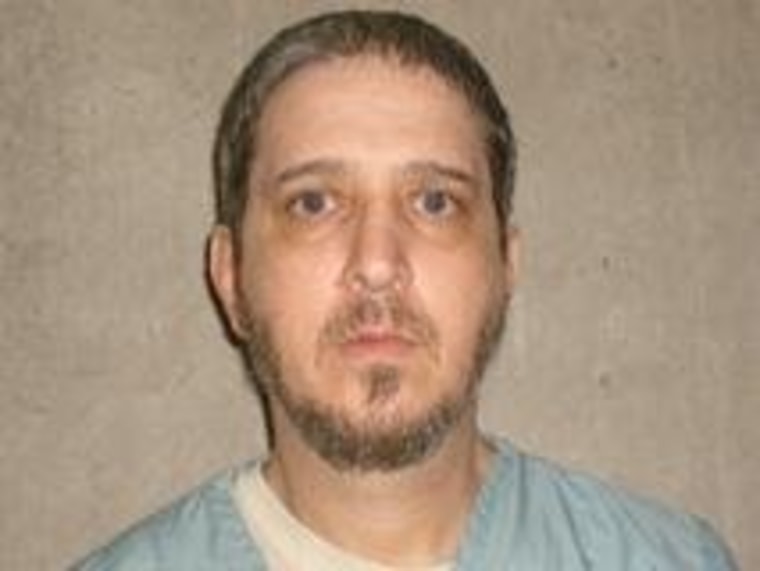 Glossip was sentenced to death for persuading a co-worker to kill the owner of a motel where they both worked. Before him came Kelly Renee Gissendaner, who was executed just after midnight Wednesday for convincing her lover to stab her husband to death in 1997. And next Tuesday, Missouri will execute Kimber Edwards, who was convicted in 2002 after hiring a man to kill his ex-wife so that she would not show up to the couples' child-support hearing.
It is fairly unusual for prisoners to be executed for murders they did not personally commit. According to the Death Penalty Information Center, 11 people -- including Gissendaner -- have been put to death over the last four decades for murders that they themselves did not carry out. And in the vast majority of those cases, the people actually responsible for the killings were handed lighter sentences than the people who contracted them.
The same is true for the three most recent death row inmates. In Glossip's case, Justin Sneed confessed to beating his boss to death with a baseball bat. In Gissendaner's case, Gregory Owen confessed to stabbing his lover's husband to death. And with Edwards' case, Orthell Wilson admitted he was hired to fatally shoot a mother of four. All three confessed killers reached plea deals and agreed to cooperate with authorities to help prosecute the people who orchestrated the murders. They all received life sentences.
RELATED: Opinion: Oklahoma should not execute Richard Glossip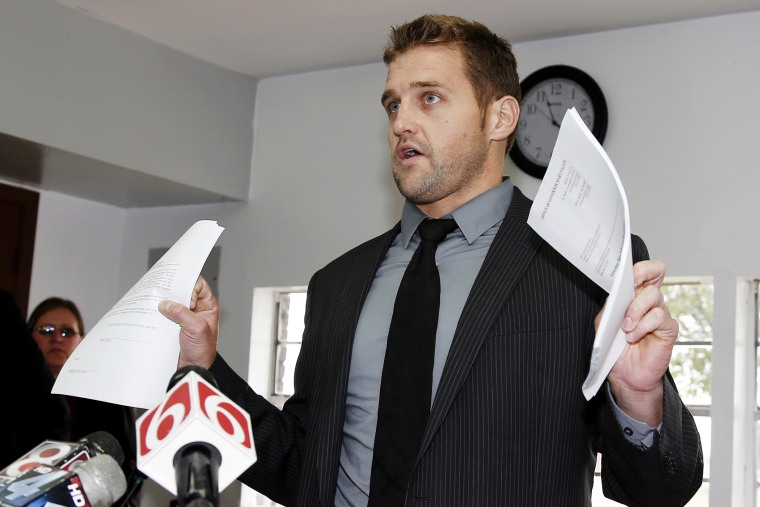 What makes Glossip's case even more notable is that his guilt has been in question for more than a decade. He was first convicted and sentenced to death in 1998. Three years later, the Oklahoma Court of Criminal Appeals overturned his conviction, finding that his legal representation was ineffective and Sneed's testimony was dubious. Glossip was offered a plea deal of his own, but he turned it down, adamant that he was innocent. He was convicted and sentenced again in 2004.
Meanwhile, Glossip's lawyers have continued to appeal. They argue that his death sentence hangs on the untrustworthy testimony of a convicted killer, and filed an affidavit from a man who says Sneed confided in him while in an Oklahoma state prison, denying Glossip's involvement in the murder.
Glossip's execution had been delayed on a number of occasions after courts stepped in and questioned Oklahoma's lethal injection protocols. A string of high-profile executions that went awry in the state mounted scrutiny over a controversial sedative used in a three-drug cocktail. The U.S. Supreme Court took up the case this last spring, ultimately finding that states could continue using the deadly drug combination. And though the case bore Glossip's name, it failed to free him from death row.
Celebrities Susan Sarandon and Richard Branson had joined calls for Glossip's execution to be called off. Even Pope Francis tried to stop it. A representative for the pope sent a letter to Oklahoma Gov. Fallin on Wednesday calling for her to commute Glossip's sentence.
"Together with Pope Francis, I believe that a commutation of Mr. Glossip's sentence would give clearer witness to the value and dignity of every person's life, and would contribute to a society more cognizant of the mercy that God has bestowed upon us all," Archbishop Carlo Maria Vigano wrote.
Francis tried and failed to do the same for Gissendaner on Tuesday. 
Three more inmates have executions scheduled in the next week. Alfredo Prieto, a native of El Salvador linked to nine killings, is the next facing the death penalty in Virginia on Thursday. He was first sentenced to death row for the rape and murder of a 15-year-old girl in California. That case is currently under appeal. Prieto was later given two more death sentences in 2010 for fatally shooting two 22-year-old women in Virginia. Texas inmate Juan Garcia faces the death chamber on Oct. 6 after being sentenced to death in 2000 for shooting and killing a man. Benjamin Cole, another death row inmate signed onto the Supreme Court case challenging Oklahoma's lethal injection protocol, is scheduled to be executed on Oct. 7 for killing his nine-month-old daughter.