Is Kanye West serious? It's a question that pundits and prognosticators have been asking for weeks, following the eccentric hip-hop star's recent declaration that he would run for president in 2020.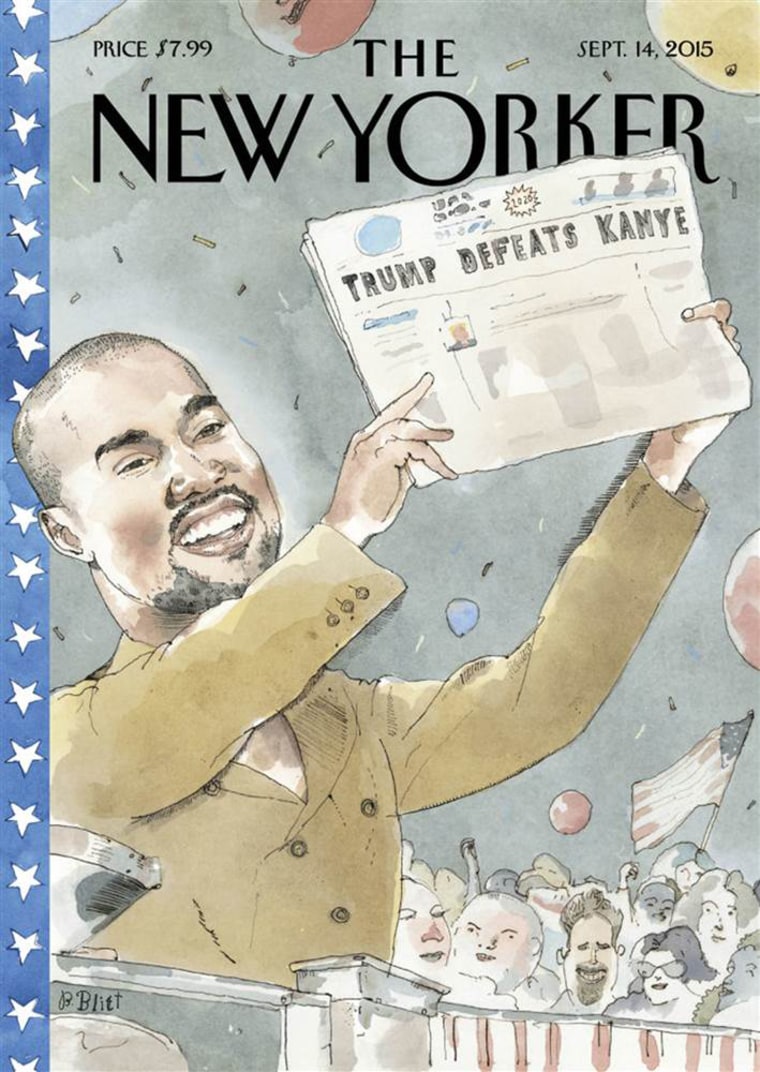 West has never been overtly partisan, although he is infamous for occasionally injecting himself into the political discourse. He may be the one musician to ever be rebuked by both Presidents George W. Bush and Barack Obama.
West is scheduled to perform at an October 10 Democratic National Committee fundraiser in San Francisco, where he will take the same stage as President Obama, and will potentially have the opportunity to make some kind of political statement. MSNBC has reached out to the DNC for comment on West's participation, but did not immediately receive a response.
In a recent interview with Vanity Fair, the Grammy-winning star went through great pains to express his sincerity about a future presidential run. He even talked about reaching out to current outsider candidate, Dr. Ben Carson, to touch base. "When I run for president, I'd prefer not to run against someone. I would be like 'I want to work with you,'" West told Vanity Fair. "As soon as I heard [Ben] Carson speak, I tried for three weeks to get on the phone with him. I was like this is the most brilliant guy. And I think all the people running right now have something that each of the others needs."
RELATED: Ready for Kanye? Group files paperwork
As far as his qualifications are concerned, West abandoned his trademark unapologetic braggadocio (admitting he has a lot of "growing up to do") and referenced his parents' education and background as activists.
"My dad has two masters degrees. My mom has a PhD, she used to work at Operation PUSH. Somehow the more and more creative I get, the closer and closer I get to who I was as a child. When I was a child, I was holding my mom's hand at Operation PUSH. I think it's time," said West.
So far, members of the 2016 field have at the very least acknowledged West's presence. Democratic candidate Hillary Clinton has tongue-in-cheek asked the rapper to "wait" before launching his campaign in 2020, since she hopes to be mounting a re-election campaign at that time. Meanwhile, GOP front-runner Donald Trump has said he "loves" West, because "he loves Trump! He loves Trump. He goes around saying, 'Trump is my all-time favorite.'"
Carson has confirmed that he and West have spoken and that he is "certainly willing to give him a chance" as a potential president. 
"I talked to him about the possibility of maybe himself and some of the other people in the pop culture doing some – some music that might be uplifting, that might give young women a sense of their value and young men a sense of responsibility," Carson said on ABC's "This Week" on Sunday.