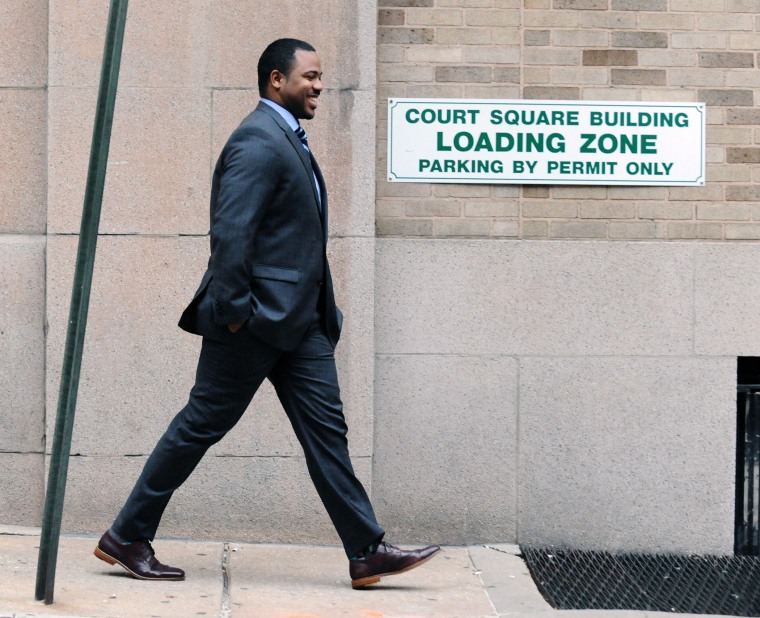 Jurors in the the trial of Baltimore officer William Porter are deadlocked, and Judge Barry Williams sent them back to deliberate.
Officials in the city of Baltimore have been calling for peace as the city awaits a verdict in the trial of William Porter, one of six police officers charged in the death of Freddie Gray.
Porter is charged with manslaughter, second-degree assault, reckless endangerment and misconduct in office in the April 19 death of Gray, who died a week after his neck was broken during a ride in the back of a police van.
Porter faces a maximum penalty of about 25 years.
Hours before the jury began its deliberations Monday, Mayor Stephanie Rawlings-Blake called for people to respect the jury's decision. Rawlings-Blake also announced the opening of an emergency operations center so authorities can coordinate any necessary response.
The city's preparedness is in response to unrest that followed Gray's funeral in April.
This is a developing story. Please refresh for details. This article originally appeared on NBCNews.com.