Vice President Joe Biden and Sen. Elizabeth Warren held a private meeting Saturday at his residence in Washington, D.C., NBC News confirms, increasing speculation that Biden could be nearing a decision to make a late entry into the 2016 presidential race.
RELATED: Clinton lawyer defends private email as Biden mulls 2016 bid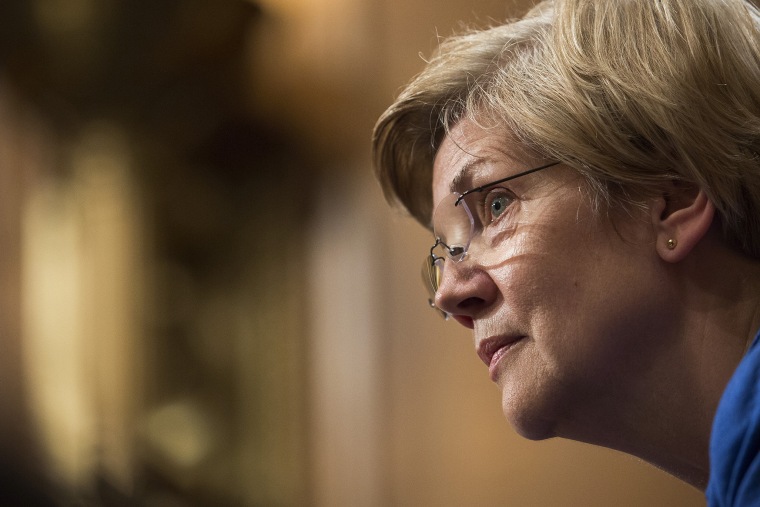 "The Vice President traveled last minute to Washington, DC for a private meeting and will be returning to Delaware," a Biden aide told NBC.
Warren, an influential progressive voice whose endorsement could impart crucial grassroots credibility, has not given her blessing to any candidate -- including Hillary Clinton, the Democratic front-runner. With Clinton losing support in recent polls amid mounting concerns over her email scandal, Biden could emerge as the establishment-approved alternative to Clinton should her campaign implode.
Although Biden, 72, has yet to announce a decision about a last-minute presidential run, the former six-term Delaware senator is already seeing rising poll numbers in critical early voting states and has secured some financial backing. Earlier this year, Josh Alcorn, senior advisor to his late son Beau Biden, jumped aboard the Draft Biden super PAC. Recent Quinnipiac polls show the vice president leading former Maryland Gov. Martin O'Malley in Florida, Ohio, and Pennsylvania, and within 30 points of Clinton.
RELATED: Dems split on Biden 2016 race
Still, Biden would have to do plenty of catching up to become a viable candidate for the Democratic nomination. He would face challenges splitting his time as vice president and building a campaign, fundraising the millions of dollars needed to win, and -- most importantly -- establishing himself as a distinct voice in a campaign where Clinton is already seen as running for President Obama's third term.
Biden has said he will make his decision on whether to launch a presidential bid by the end of summer, which ends on Sept. 22.