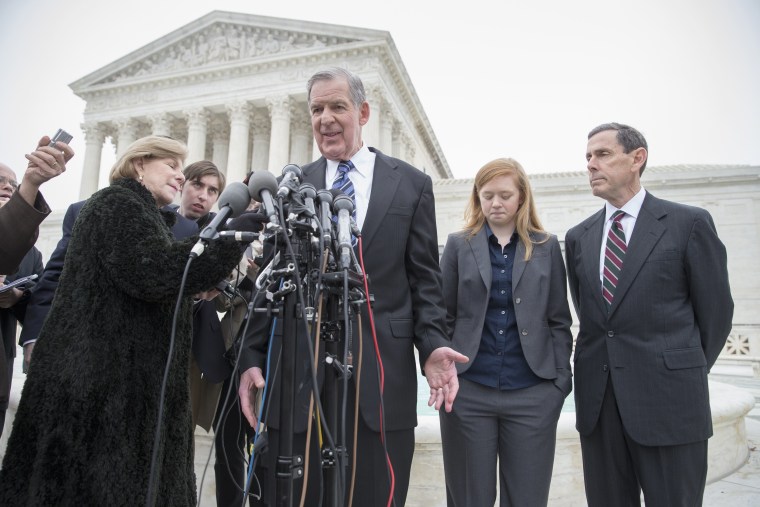 Meanwhile, three of the four most conservative members of the court reiterated that they oppose affirmative action and would overturn the court's precedent that it is allowed as a last resort to promote educational diversity. Chief Justice John Roberts repeatedly asked when remedies to racial discrimination would no longer be needed. (Judging from his past decisions, he believes the time is now.) Justice Samuel Alito tried to argue that advocates for affirmative action are themselves making racist or condescending judgments.
Justice Stephen Breyer, a Clinton appointee, spelled out what many were thinking: Would the court diverge from the last time it heard the case, and is it just a matter of time before affirmative action in public education is a thing of the past? The briefs, he said, "suggest that people in the universities and elsewhere are worried that we will, to use your colleague's expression, kill affirmative action through a death by a thousand cuts. We promised in Fisher I that we wouldn't."
As for Fisher II, we'll have to wait until June.