I've been inside Hillary Clinton's national campaign headquarters in Brooklyn.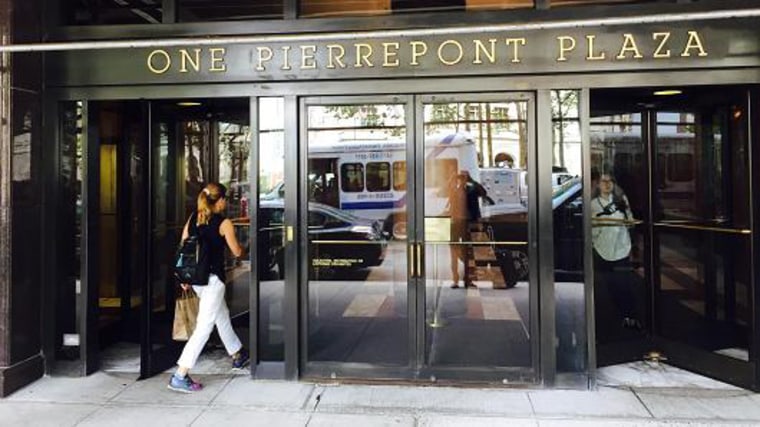 I've talked with "senior officials" about her bid for the White House. They sat in these chairs.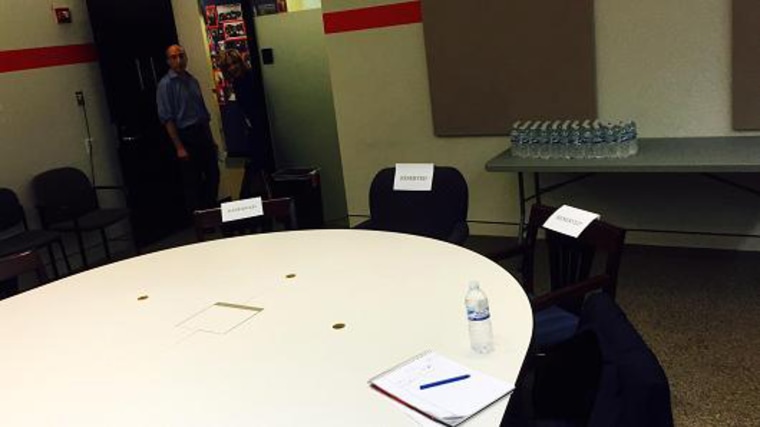 Wish I could tell you more. But they said very little. 
Notice that I typed very little and not "very little," because under the ground rules of Thursday's briefing reporters were not allowed to quote their words directly. 
You're not missing much.
The former secretary of state plans to kick off the heavy-rhetoric stage of her campaign on June 13. I can't say where or what time because the senior officials wouldn't say.
RELATED: How Hillary Clinton plans to spend her summer
She plans to lay out some policy proposals after that. Can't say which ones.
She'll take questions from reporters. Can't say how often.
She'll start having rallies. Not too many, because the election's a long way away. But some.
She might take a summer vacation, which means reporters covering her can, too. Don't know when, but one senior official observed that summer vacations traditionally occur in mid-August.
Her aides are organizing furiously in the early battlegrounds of the nomination fight (Iowa, New Hampshire, Nevada, South Carolina) because they are competing in every state. They take the primary challenges of Bernie Sanders, Martin O'Malley and perhaps others very seriously. 
They are also taking their Republican opposition very seriously—some in the sprawling GOP field more seriously than others. Can't specify which ones.
They are raising lots and lots of money and are pleased with how much is pouring in. But they absolutely, positively are NOT seeking to raise $2 billion, which some journalists have reported is their goal.
They are building a large digital constituency for their efforts to communicate and mobilize voters on social media. Are they starting with the lists from President Barack Obama's organization, and Hillary Clinton's 2008 campaign? Can't say for sure, but they're exploring lots of lists.
Her husband, Bill, and daughter, Chelsea, will play roles in her campaign. Can't say exactly what, or when.
She's feeling more in control of her campaign effort this time around, unlike 2008 when she sometimes felt the campaign was controlling her.
RELATED: In the South, Hillary courts two key groups
Controversies over her emails as secretary of state or the Clinton Foundation have not inflicted significant political damage. That's because voters who might support her see the controversies as politically motivated. 
She might even be able to expand the roster of battleground states beyond those Obama targeted. Can't say which ones.
I'd show you pictures of the office and desks where campaign officials do their jobs, but the post-briefing tour was deemed off-the-record. 
There will be more briefings, however. Stay tuned.
This article originally appeared on CNBC.com.