Hillary Clinton's campaign debuted its official store Tuesday on HillaryClinton.com, where supporters can now buy their own Hillary-themed swag and make a contribution to Clinton's presidential bid. Here's a look at some of the wackiest and funniest items available for sale in the Clinton 2016 store so far. 
1. The Pantsuit t-shirt.
Clinton's love of pantsuits has been well-known for decades. Though she received criticism for her wardrobe choices in the past, in more recent years she has owned it, even proclaiming herself a "pantsuit aficionado" in her Twitter bio. Now, you too can wear a pantsuit like her.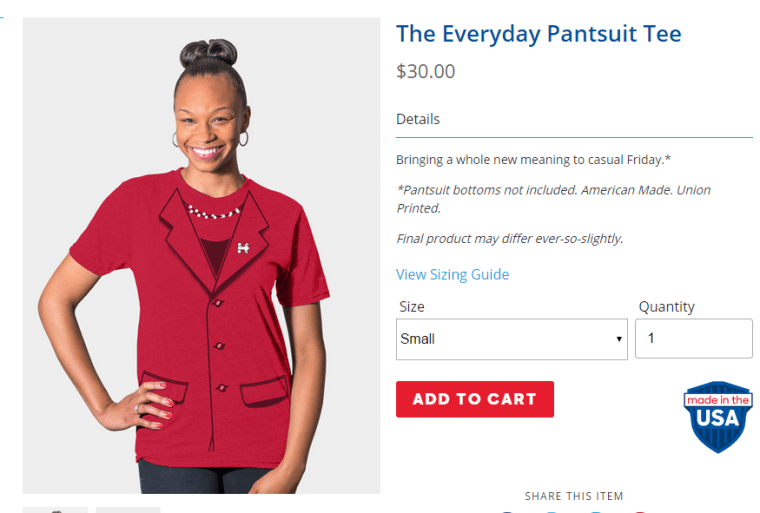 2. "A woman's place is in the White House" throw pillow
The pillow features an embroidered slogan that takes a twist on the old feminist saying "A woman's place is in the House, Senate and Oval Office."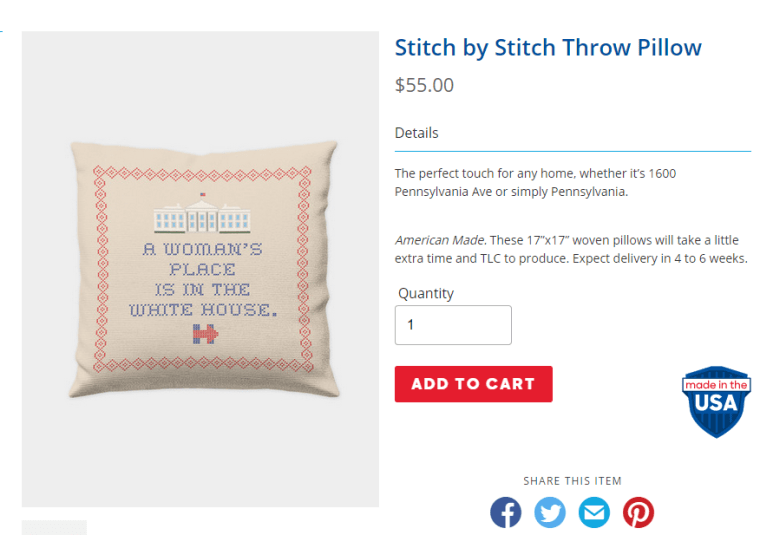 3. The I <3 Hillary Pint Glass
"Made from 100% shattered glass ceilings," the description reads.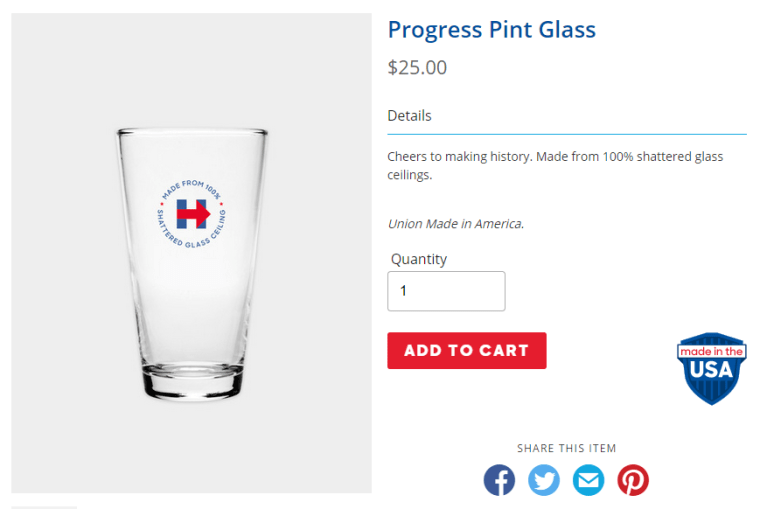 4. The baby onesie
For the supporters who want to bring their baby on board, too.