A lease has been signed for office space in Brooklyn that is expected to be the headquarters of Hillary Clinton's 2016 presidential campaign, sources familiar with the matter confirmed to msnbc Friday morning. The move signals that a campaign launch is likely imminent.
Under federal election rules, candidates have just 15 days to declare a presidential run after engaging in campaign activity, like renting office space, though it's unclear when Clinton signed the lease. It's also unclear who or what legal entity signed the document.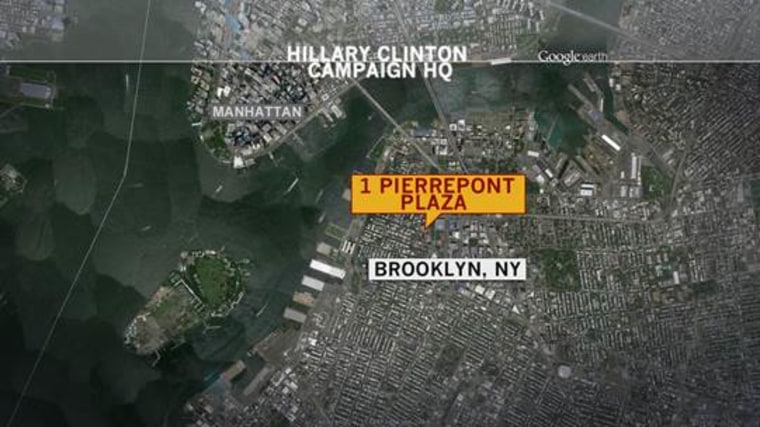 The campaign will take up two floors of 1 Pierrepont Plaza in Brooklyn Heights, which is described on its website as "Modern Offices. Brooklyn Cool." Also in the building, which is connected to many transit lines, are the offices of U.S. Attorney Loretta Lynch, whom President Obama nominated to replace Attorney General Eric Holder. The back of the building happens to face Clinton Street. Politico first reported the news of the office space Thursday morning
Clinton has been eyeing a New York City location for months, after ruling out suburban White Plains, New York. During her 2008 presidential run, Clinton headquarters were just outside Washington, D.C., a experience the campaign is not eager to repeat.
RELATED: How much do you know about Brooklyn, the future headquarters of Hillary Clinton's campaign? 
The borough of Brooklyn, which is close to Clinton's home in Chappaqua, New York, the state she represented in the Senate, is known for its diversity and youthful energy, symbolism Clinton is likely to embrace.