MSNBC returned to New Orleans over July 4th weekend to celebrate the 20th anniversary of the ESSENCE Festival™! We would like to extend our thanks to everyone who visited us at the Festival and shared their hopes for change in our communities.
Click here to see photos from the event.
Check out videos from the event:
Thousands of people told us that education is important to them. Here's what you said: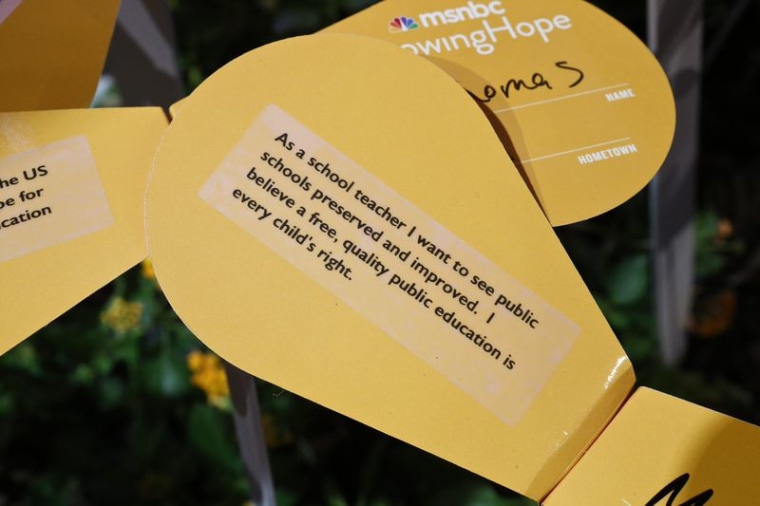 Have you shared your hope regarding an issue that's important to you? Click here to share now and help inspire change.
Explore our past Growing Hope events at Taste of Charlotte, Sweet Auburn Springfest, Texas Southern University, and the Jazz in the Gardens Music Festival.
Be sure to check in with us regularly at msnbc.com/growinghope for updates on Growing Hope and our upcoming events.