Firing gay people is a "freedom" employers enjoy, North Carolina Rep. Robert Pittenger allegedly said, drawing condemnation from gay rights groups.
"It's like smoking bans," the Republican congressman reportedly told a writer from ThinkProgress at a town hall meeting in Charlotte earlier this month when asked if he supported legislation to protect gay people from discrimination at work. "Do you ban smoking or do people have the right to private property?"
"I think people have the right to private property. If you have a business, do you want the government to come in and tell you you need to hire somebody? Why should government be there to impose on the freedoms we enjoy?" Pittenger allegedly said, according to NBC News Charlotte.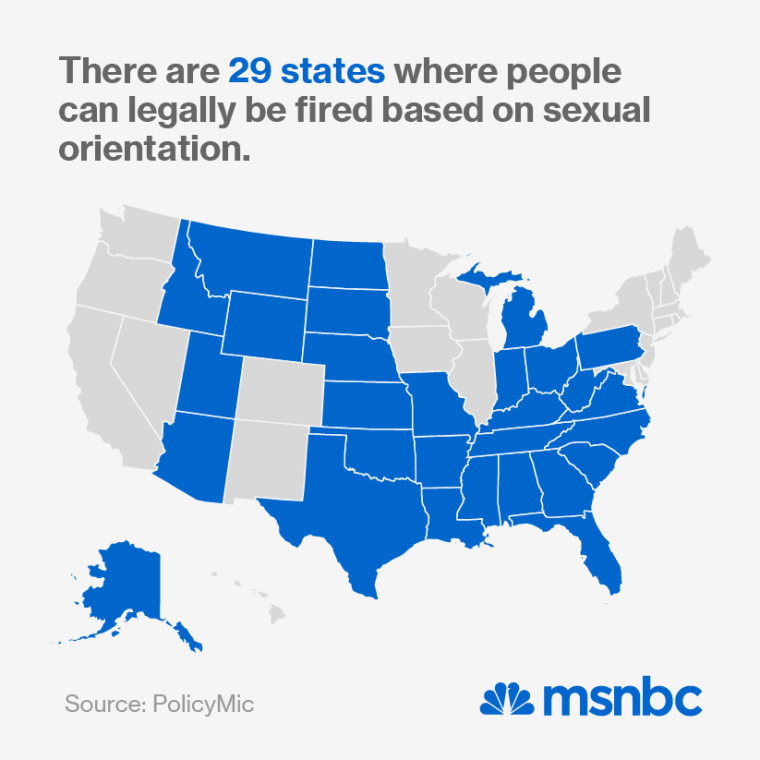 His communications director denied to msnbc that Pittenger discussed "firing gay individuals."
"After the event, a blogger asked for an interview and then asked about [the Employment Non-Discrimination Act]. His opposition to ENDA was 'translated' into 'firing gays' by that blogger," the director, Jamie Bowers, wrote in an email to msnbc on Friday.
Following the event, Pittenger issued a response acknowledging that "Americans are well protected already."
"Where does it stop? Is the next regulation going to prohibit a layoff even during an economic downturn? Will the next law mandate full employment? Where does the government's role in dictating our daily lives end? That's the debate we should be having," he said in a statement.
In 29 states, including North Carolina, it is legal for employers to fire workers based on their sexual orientation. Last summer, the U.S. Supreme Court began allowing same-sex couples to wed, but residents in half the country still risk being fired or turned down for a job, simply for being gay. Hundreds of companies, however, have authorized policies protecting LGBT employees.
Despite the nonexistence of such laws in the Old North State, many people said Pittenger's remarks were discriminatory. The Human Rights Campaign, which strives for equality among LGBT citizens, is asking residents to sign a petition condemning the congressman's comments. The Charlotte Observer also called out the politician in an op-ed on Tuesday, which pointed out that government intervention once was necessary to secure basic civil rights for African-Americans against racial discrimination.
In his continuing efforts to improve the lives of LGBT individuals in the country, President Barack Obama earlier this summer signed an executive order banning discrimination on the basis of sexual orientation or gender identity by federal contractors. He also formally amended a separate measure to include workplace protections for transgender employees of the U.S. government. The order doesn't protect all LGBT employees, but it applies to about 20% of the national workforce.
Related: South Carolina police chief fired for being gay
Obama has also urged Congress to act on the ENDA, which would ban any manager from firing, refusing to hire, or otherwise discriminating on the basis of sexual orientation or gender identity. The U.S. Senate passed a version of the bill last November, but it remains in the House. Its first incarnation was initially proposed on the House floor in 1974.
Another Republican, Texas Gov. Rick Perry, compared homosexuality to alcoholism at an event earlier this year. Perry, who ran for the GOP presidential nomination in the 2012 election, is eyeing another possible presidential bid in 2016 as he serves his last term as governor.