McALLEN, Texas -- With his 3-year-old son curled in his arms, Denis Acosta was led into the belly of an 18-wheeler and ordered to hide. He had evaded the Mexican police for much of his journey using a network of buses and cars. Acosta paid off the smugglers at every toll between Honduras and South Texas. But his cash supplies for their journey, pooled from his entire extended family, were running low. 
"Sometimes they would steal our money along the way," Acosta recalled, sitting in the hall of Sacred Heart Church here in McAllen. "The Mexican police are probably the worst in taking money."
RELATED: Border Patrol agent indicted in fatal shooting of Mexican teen
It ultimately took 20 days and thousands of dollars for Acosta and his son to reach the U.S. through the network of human smugglers better known in the region as "coyotes."
Capitalizing on the political instability and extreme gang violence in Central America, criminal operations have tapped into an increasingly lucrative market by promising families safe passage through Mexico and into the U.S. The dynamic hit at the heart of the humanitarian crisis along the U.S. border during the summer of 2014 when an unprecedented number of families and unaccompanied minors fled in search of help and safe haven.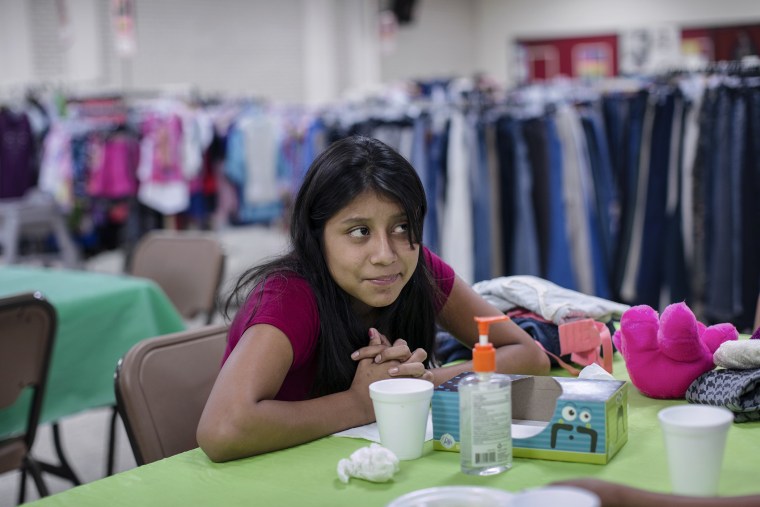 But in the last year, those illicit routes have started to dry up. Under intense pressure from the U.S., countries in the region have begun coordinating to address the driving forces that uprooted families in the first place and enabled them to cross into south Texas illegally. Criminal organizers are being captured; public awareness campaigns have warned against the dangers posed along the journey; anti-poverty initiatives have been promoted to stem the tide of migration.
It's a strategy shift that changes how nations approach immigration reform at home; measures to secure the border may sometimes occur hundreds of miles away from those countries' lines.
The humanitarian crisis marked a flashpoint in the political debate over immigration, resurrecting calls to step up enforcement at the U.S. border just as legislative efforts on comprehensive immigration reform were being declared dead in Congress.
But traditional factors did not drive the surge in migration. People were often offering themselves up to Border Patrol agents at major checkpoints and begging for asylum. Soon it became clear that the root causes of the migration spike had forced many Central American families to choose between the lesser of two evils: Either hand their children and most of their money over to criminal organizations, praying they'd be safely smuggled into the U.S., or risk keeping them in neighborhoods overrun by violent gangs that act with near impunity.
"You wouldn't send your kids on this journey for the heck of it or because you want them to be American citizens. It's literally a life or death situation for them."'
"You wouldn't send your kids on this journey for the heck of it or because you want them to be American citizens," McAllen Mayor Jim Darling said in an interview. "It's literally a life or death situation for them."
U.S. officials later found that majority of cases met the minimum standard for granting at least some degree of humanitarian relief in the U.S., if not full asylum. The federal government is compelled by international law to screen newcomers to see who qualifies for protections.
But the sheer volume of people was getting out of hand. More than 68,000 unaccompanied minors -- and just as many families -- were apprehended at the border in a single fiscal year. The U.S. government did not have the resources even to process the migrants, let alone absorb them into an immigration court system that was already experiencing a record-high backlog.
RELATED: Tensions mount over US family detention policies
There are some signs that strategically, tackling the crisis' causes is working. In the last year, half has many unaccompanied youngsters have been intercepted at the border. Far fewer migrants have been able to complete the dangerous passage through Mexico. Those hoping to make the same journey are suddenly seeing their options limited.
For some, the changing landscape creates a harsh reality: Had they successfully crossed into the U.S., they likely stood a chance of being allowed to stay.
The shift in approach came into focus earlier this month when law enforcement authorities from three different countries launched a coordinated attack against the human trafficking networks suspected of smuggling hundreds of migrants into South Texas each week. Authorities arrested 36 people in all -- 17 in El Salvador, seven in Guatemala, and 12 in Mexico -- seizing scores of properties and thousands of dollars in assets. Another 24 children and 15 adults were "rescued" in the mass raid, likely to eventually be deported back to the very countries they attempted to flee.
The sting operation culminated a 14-month investigation in what Immigration and Customs Enforcement (ICE) officials call the first-ever multinational effort in the region to bring down human smuggling operations.
"We are sending a clear message to human smugglers that crossing borders will not protect them from the long arm of justice."'
"We are sending a clear message to human smugglers that crossing borders will not protect them from the long arm of justice," ICE Director Sarah R. Saldaña said in a statement.
The Mexican government is now playing a larger role in flexing enforcement muscle from within its own borders. According to a report out this month by the Washington think tank Migration Policy Institute, the crackdown is already actively reshaping the flow of migration in the region with an uptick in apprehensions.
By the end of this year, Mexico is expected to deport 70% more migrants back to Central America than in 2014.
Maureen Meyer, a senior associate with the advocacy group Washington Office on Latin America, said the Mexican government has unquestionably intensified enforcement operations. Authorities have added more checkpoints and raids while ending a laissez-faire approach to policing the migrants who for years gained passage through Mexico while riding atop the freight trains known as La Bestia.
RELATED: The failed experiment of immigrant family detention
"Mexico has certainly cracked down on enforcement on the southern Mexico border, which leads to increased apprehensions," Meyer said. "It's clear that there were increased efforts by state-level police and Mexican federal police, specifically focusing on human and gang trafficking."
Still, the forces driving the humanitarian crisis will take years to correct. The Northern Triangle countries of Central America -- Guatemala, Honduras and El Salvador -- routinely top the United Nations' rankings of the most murderous in the world. Those conditions have been compounded in recent months by further political instability and intensified gang wars.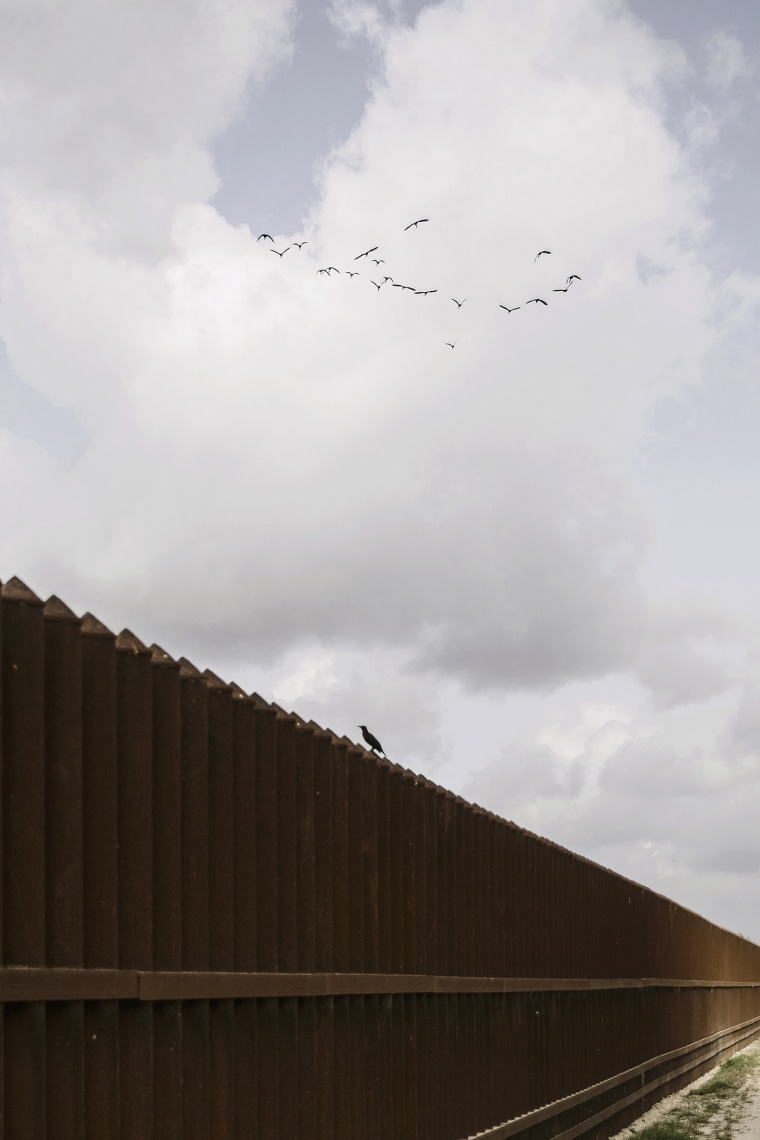 The Obama administration is now asking for $1 billion from Congress to help tackle issues of violence, crime and extreme poverty that are causing families to flee. According to a senior administration official, they hope to draw on models used to reduce crime in major U.S. metropolitan cities -- from engaging with at-risk youth to creating job opportunities -- in order to help the Northern Triangle countries apply comparable strategies that could eventually help thwart illegal migration.
Advocates underscore the humanitarian needs of those fleeing extreme violence, who are willing to do whatever it takes to ensure their family's safety. The United Nations High Commission for Human Rights has reported a dramatic uptick in asylum applications in countries neighboring the Northern Triangle, suggesting that people are fleeing to anywhere they can go. And even if countries help Mexico successfully dismantle the smuggling networks, there's no telling what other criminal organization may be waiting in the wings to replace them.
"People are pushed even further underground because the enforcement has increased so much that it puts them in an even more dangerous situation," said Jennifer Podkul, a senior program officer with the Women's Refugee Commission.