When Alan Green learned an affordable housing complex catering to gay seniors was opening in Philadelphia, he was so determined to secure a spot he camped outside of the leasing office on the first day applications were available.
"I was out here at 4:30 in the morning," says Green, 72, who is retired from a career in what he calls "accounts payable and accounts receivable." "I said to myself, 'I don't believe I'm doing this for an apartment.' But that's how bad I wanted it. My application was No. 28. It worked out well." 
Green is among a handful of fortunate low-income senior citizens in the city who qualified for one of the 56 one-bedroom units in the John C. Anderson Apartments, one of the few buildings in the nation aimed at caring for gay seniors. These residents like many across the country, who first came of age during the gay liberation movement and lived through the AIDS crisis, are largely single, without children and don't have access to pensions or 401ks to help boost their incomes going into retirement. They also seek living arrangements where they feel free to discuss and celebrate their identity.
"These were the people who came up with the concept of gay community," says Mark Segal, who conceived of the John C. Anderson Apartments after seeing his gay rights activist peers from the 1960s struggle financially as they aged. "They weren't the people who had great family backgrounds because in 1969 if you told your family you were gay, most likely they would disown you. So they don't have the two things any senior needs when they retire, which is money and family support."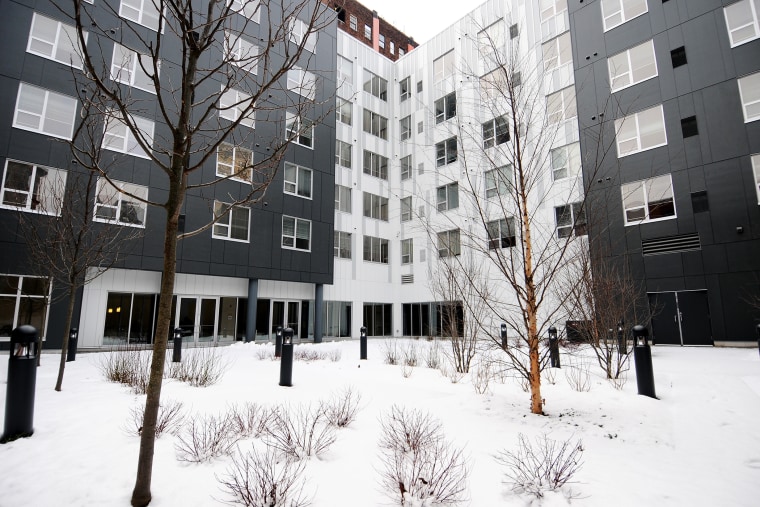 The building is named for an openly gay former Philadelphia City Council member who died in 1983 and served as a mentor to current Philadelphia Mayor Michael Nutter. When reached for comment, Mayor Nutter's office called the apartment complex "an important addition to the city's housing stock."
While the gay rights effort in 2014 is largely aimed at national marriage equality, many gay and lesbian elders in nursing homes or assisted living facilities deal with a different reality: Many experience hostility and often retreat back into the closet for fear of judgment from their heterosexual peers, says Robert Espinoza of Services & Advocacy for GLBT Elders (SAGE), the country's largest non-profit aimed at the aging gay population.
"Whether it's a home or apartment, a nursing home or assisted living facility, LGBT elders want to age in places that welcome them and their families," he says.
Espinoza notes that conservative estimates for the country's LGBT population for people 65 and older is roughly 1.3 million and that LGBT seniors also face higher poverty rates than their heterosexual peers. The LGBT senior population is also expected to double by 2030, according to SAGE's estimates, thus pointing to a growing need for such buildings as John C. Anderson.
For Denise Samen, who moved from a Brooklyn senior residence to John C. Anderson at the end of January, the desire for living here came down to wanting to wear one of her cherished ties without feeling out of place. Samen, 65, is single and retired from working as a secretary for the New York City Office of the Mayor and says she's "so far out [of the closet] you need a string to pull me back in."
"I have a rainbow tie that I've never worn because I was always afraid of offending people, so I would only wear it during the Pride parade," says Samen, who also has a Human Rights Campaign sticker affixed to the front of her motorized wheelchair.
The thoroughly modern-looking, six-story building, located square in the city's 'Gayborhood,' opened in January and is the third such building in the country (the other two are in Los Angeles and Minneapolis). The $19.5M  million project received its financing through low-income housing tax credits and city and state funds, and is also open to anyone over the age of 62 who doesn't identify as gay, lesbian, bisexual or transgender.
Because the building follows fair housing laws, it maintains strict income requirements for its residents. Rents range from $192 to $786. Individuals at the complex cannot make more than $33,300 annually and couples cannot make more than $38,040 a year. Exact numbers for Philadelphia's low-income LGBT senior population isn't available. Alan Glicksman, the director of research and evaluation at the Philadelphia Corporation for Aging, says an estimated 123,000 seniors in the city have incomes less than 200 percent of the poverty level, most of which have difficulty paying their rent or mortgages.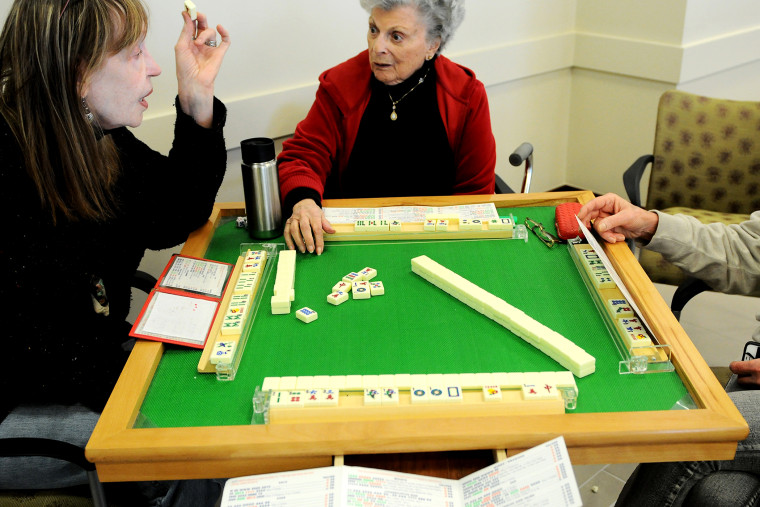 "We think we're all double income, wealthy families," says Segal, who leads the Dr. Magnus Hirschfeld Fund which partnered with the Philadelphia-based developer Pennrose Properties on the project. "We're not, and especially the first out generation. They need a building like this more than most other communities."
The economic and personal benefits of living in a building like this are immeasurable, said Kathleen Tully, who manages the Spirit on Lake affordable housing complex for LGBT seniors in Minneapolis, the second to open in the country.
"I'm very humbled by the life stories by the residents and what brought them here," she says.
For Harry Adamson, 64, who retired from restaurant management in 1993 after learning he was HIV positive, having a building aimed at gay seniors makes sense.
"I think a lot of people get lost in a standard elder home. There's not a lot of sensitivity towards maybe relationships that you might have or sensitivity towards that you don't have grandchildren coming to visit. I had a friend who died a few years ago. She was 105; she outlived her whole family. It was really quite different for her than for everyone else because she had friends come, and we were all devoted to her but she had no family. And that's what everybody talks about in a senior home: Their grandkids, their kids, their spouse, so this kind of takes away that feeling of being so terribly different."
While the building is nearly at capacity, it does maintain a waiting list.
A ribbon cutting ceremony is planned for Feb. 24.