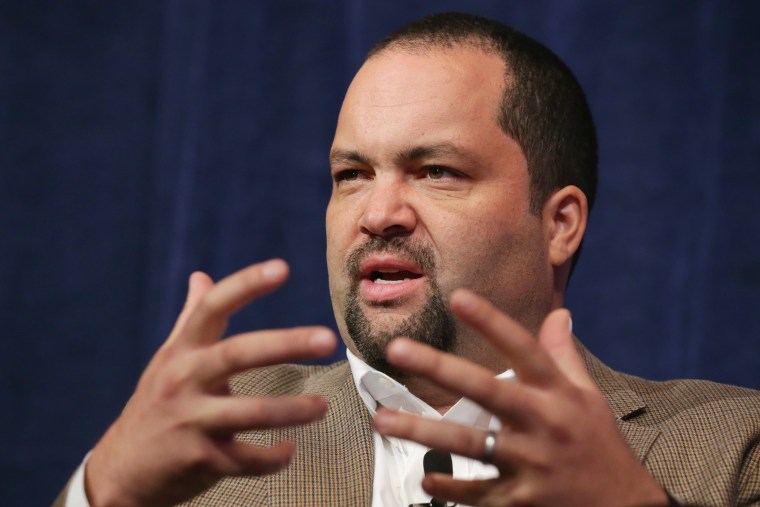 Former NAACP Chairman Ben Jealous will endorse Sen. Bernie Sanders on Friday, his campaign confirmed to MSNBC, giving the Democratic presidential candidate a much-needed boost in his effort to win over African-American voters ahead of this month's South Carolina primary.
Democratic front-runner Hillary Clinton is counting on her so-called Southern Firewall -- an enormous lead among black voters in Southern primary states -- to stop Sanders if he wins the New Hampshire primary next week, while Sanders is trying to chip away at it.
Sanders, who represents Vermont, one of the whitest states in the country, remains a largely unknown quantity to African-Americans and Latinos, each large blocs of the Democratic Party electorate. In South Carolina in particular, a state where African-Americans are expected to make up 60 percent of Democratic voters, Sanders trails Clinton by as much as 40 percentage points according to recent polls.
The Sanders campaign has been working assiduously to close that gap, and supporters like Jealous can offer major validation for the candidate with communities of color. He was also recently endorsed by an up-and-coming lawmaker in South Carolina who represents the family of Walter Scott, the man killed by police in North Charleston.