Updated at 8:40a.m.ET: PORT ST. LUCIE, Fla. – In a major foreign policy speech Monday Mitt Romney will attempt to stake out a more activist public position than President Barack Obama on supporting the rebels in Syria's civil war. Romney plans to say that he believes in working with partner nations to arm rebels fighting the government of Syrian President Bashir al-Assad.
He would equip the rebels – "who share our values" -- with heavy weapons to take out "tanks, helicopters and fighter jets," according to the remarks. The Obama administration has refrained from doing so out of concern that the weapons would end up in terrorist hands, according to The New York Times.
Romney will also argue that the U.S. must support the rebels to develop influence and good relations with the Syria's future leaders.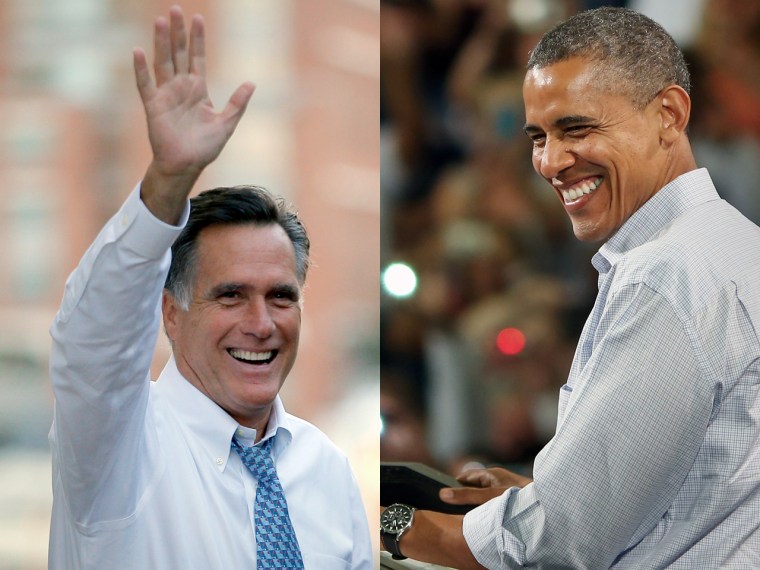 Syria is just one area Romney will touch on in a speech in which the Republican nominee will attempt to portray himself as a leader firmly in the peace-through-strength tradition of Harry Truman and Ronald Reagan, while casting President Obama as an ineffective leader on a dangerous and constantly-evolving world stage.
Related: Who are the Syrian rebels?
Romney will deliver a 30-minute address, titled "The Mantle of Leadership," later Monday at the Virginia Military Institute, his 10th address on the topic of foreign policy since summer 2011.
Recommended: Obama urges supporters not to lose enthusiasm
The former Massachusetts governor's speech, like the others before it, will focus on a vision of peace through strength. It will include new details on how Romney would address current global hotspots and repeat regular stump speech staples – such as the importance of averting planned defense cuts, expanding and reinvesting in the U.S. military and working closely with allies abroad, especially Israel.
In prepared remarks released Sunday to reporters, Romney laid out global issues where his campaign hopes to draw "great contrast" with Obama – notably on Libya, Syria and Egypt.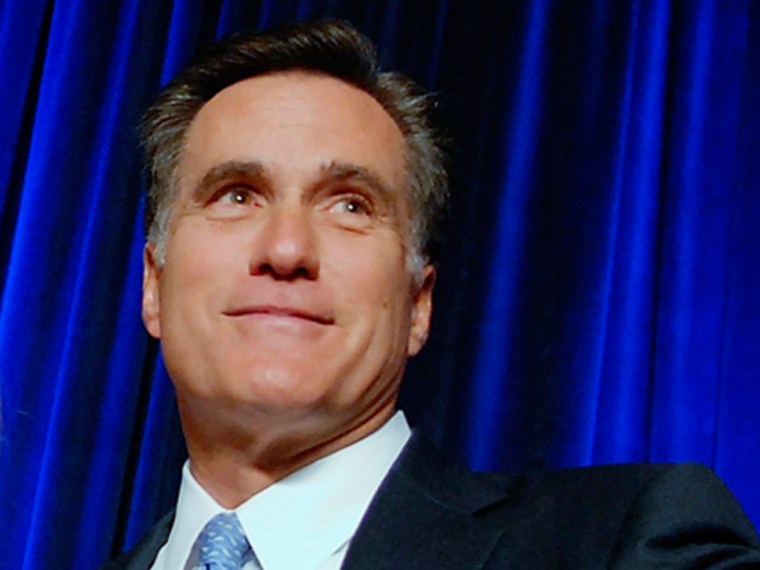 The speech links the attack on the American consulate in Benghazi last month to al-Qaida, a position Romney has rarely engaged in on the campaign trail. Romney calls the attack "likely the work of the same forces that attacked our homeland on September 11th, 2001," and "the deliberate work of terrorists." The attack was not, he says, a spontaneous response to a movie trailer maligning the Muslim Prophet Mohammad, as the Obama administration initially said.
As he did at the Clinton Global Initiative last month, Romney will argue that U.S. aid to Egypt should be linked with promises from Egyptian leaders to uphold the 1979 peace treaty with Israel and to protect minorities, including the country's Coptic Christians.
Romney, who offended some Palestinians with remarks he made in Israel suggesting the economic disparities between the Palestinian territories and Israel were based in part on cultural differences, will also promise to "recommit" to helping form a democratic Palestinian state alongside Israel.
"In this old conflict, as in every challenge we face in the Middle East, only a new President will bring the chance to begin anew," say Romney's prepared remarks.
On the infamous "47 percent" tape of a Florida fundraising event in May, Romney predicted the Israeli/Palestinian conflict would "remain [an] unsolved problem."
"We have a potentially volatile situation, but we sort of live with it," Romney said at the May fundraiser, comparing the peace process to the decades-long standoff between China and Taiwan. "And we kick the ball down the field and hope that ultimately somehow, something will happen to resolve it."
During a Sunday conference call with reporters, Romney foreign policy advisers said Monday's foreign policy speech was meant to align Romney with the foreign policy tradition of Harry Truman, Ronald Reagan and George Marshall.
"If you look at Harry Truman and John Kennedy and the use of power by Bill Clinton in his second term that is a much different approach than Jimmy Carter and Barack Obama so I do think it's a bipartisan tradition, it's a recognition that strength is not provocative, its weakness that's provocative," former Ambassador Rich Williamson, a Romney foreign policy adviser, said on the call. "There's a fundamental difference between Barack Obama and Mitt Romney and that's part of the choice that American voters will be asked to make."
Democrats fired back preemptively at that characterization.
"Mainstream foreign policy isn't what Mitt Romney is putting forward: having plans to start wars but not end them; wanting to keep 30,000 U.S. troops in Iraq indefinitely; exploding our defense spending to levels the Pentagon has not asked for, with no way to pay for it; insulting our allies and partners around the world on the campaign trail; and calling Russia our number-one geopolitical foe," Obama campaign spokesperson Lis Smith said in a statement Sunday. "If that's where Mitt Romney thinks the mainstream is, he needs to find a better compass."
Aboard Air Force One Sunday, Jen Psaki, the Obama campaign's traveling press secretary, was more cutting when asked her views on the speech.
"We're not going to be lectured by someone who has been an unmitigated disaster on foreign policy every time he's dipped his toe in the foreign policy waters," Psaki told reporters. "The only person who has offended Europe more is probably Chevy Chase."