A Florida man who allegedly planned to blow up a synagogue was arrested by federal agents following a weeks-long sting operation, authorities announced Monday.
Court documents say James Gonzalo Medina, 40, of Hollywood, Florida, plotted to plant a bomb at a synagogue in Aventura in Miami-Dade county.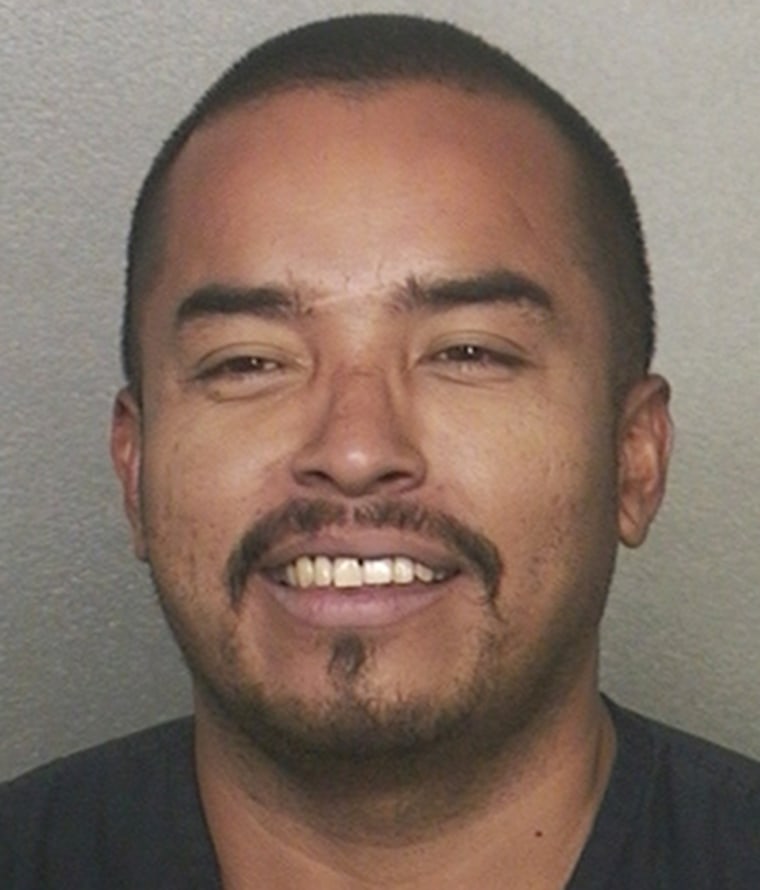 Investigators say the FBI became aware in March that Medina was talking about some kind of an attack Starting on March 27, he began meeting a person he thought was like minded but who turned out to be an FBI informant.
According to court documents, Medina told the informant that he converted to Islam four years ago and that he hated Jewish people because they "are the ones causing all the world's wars and conflicts."
The FBI says Medina first talked about attacking the synagogue with AK-47 assault rifles and claiming it was an ISIS attack to "make it look like it's ISIS here in America."
After visiting the synagogue and making sketches, he decided it would be better to plant a bomb, the FBI said. On Friday, the informant gave him what he thought was a bomb. It was actually inert and contained no explosives. He was arrested as he walked toward the synagogue.
According to court documents, Medina talked to agents after he was arrested and admitted he wanted to plant a bomb "to strike back for all the wars."
When asked whether he knew that if he had succeeded, people would die, Medina responded, "whatever happens," according to court documents.
During a brief court appearance Monday, the judge assigned a public defender to the case and set a bond hearing for Thursday.
This article originally appeared on NBCNews.com.