Move over, Broncos. Peyton Manning may have given the performance of his career, but for millions across the world, the real Super Bowl will be played out this Sunday. That's when the biggest names in Hollywood will gather for the 88th annual Academy Awards – the most important night in showbiz.
While only a select group – 3,300 to be exact – will be able to warm the coveted seats at the Dolby Theatre in Los Angeles, there's no reason why the red carpet can't be rolled out in the comfort of your own home. You deserve to be treated like a star, says pastry chef Meghan McGarry, the talent behind Buttercream Blondie.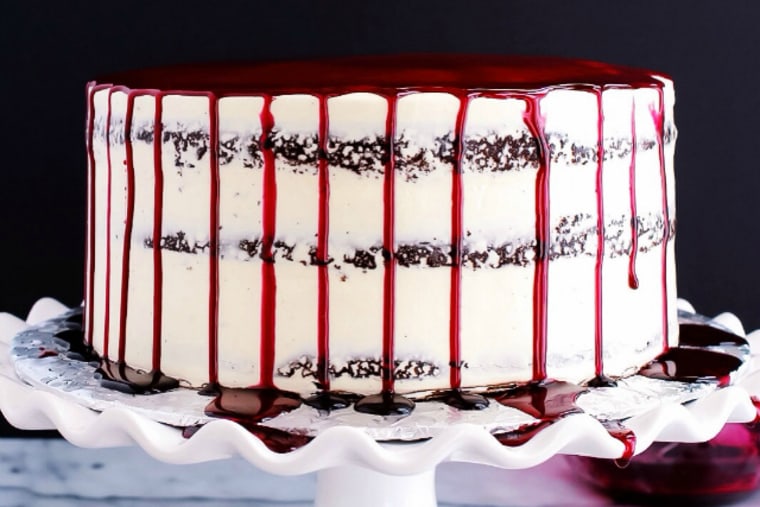 For this year's show, McGarry has crafted an Oscars party fit for Meryl Streep – and shared it exclusively with MSNBC. And here's the crucial ingredient in her recipe for hosting success: Keep it simple. "Don't overdo it. Pick one theme for your party, so it has focus," she said. "And stick to my motto: Desserts should be fun, relatable and WTC: worth the calories."
 The theme for this year's Oscars night is "dessert party," and all three classic dessert items on our menu will be getting one of McGarry's signature "boozy dessert makeovers." Waiting on the table when your guests arrive will be McGarry's bourbon peanut butter cookies, which feature a spiked dark chocolate ganache, peanut butter drizzle and flaked sea salt. Set the tone for your party from the moment it begins by greeting your guests with a preview of the unforgettable night to come.
By the time all your guests have filed in, it is late afternoon, and the first round of red carpet goers is doing the same. That's when it's time to roll out your dessert bar and invite your friends to experience cheesecake in a more chic way than they ever dreamed possible.
McGarry recommends giving your guests the opportunity to show off their personal flair by inviting them to glam up their own Irish cream cheesecake pops. Set up a dipping station so your guests can walk the delicious no-bake treats down the dessert red carpet you laid out on your kitchen island or bar and accessorize them according to their individual style. McGarry recommends putting out two bowls of homemade magic shell followed by an assortment of toppings: rainbow sprinkles, chopped dark chocolate and toasted pecans.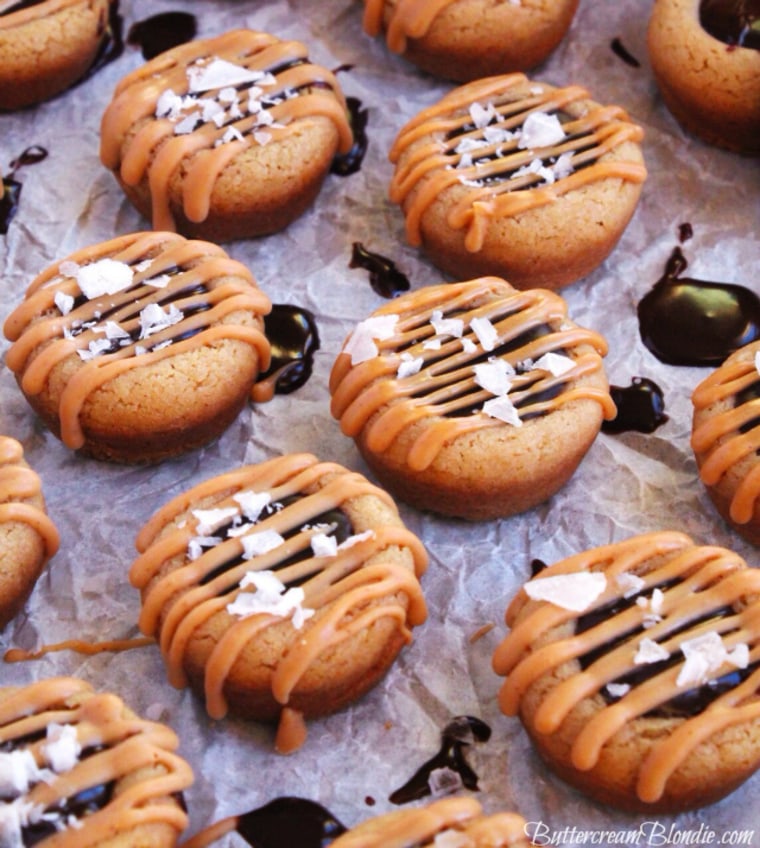 "It's a great way to get your guests involved, so they're not just coming in and sitting stationary on your couch," McGarry said. "The Oscar nominees shouldn't be the only ones walking it out."
The Bailey's in the cheesecake pops is a subtle nod to McGarry's choice for best picture – "Brooklyn." The Saoirse Ronan-led film reminds her of her dad, who also immigrated from Ireland to New York City.
"It was a movie that made you laugh and made you cry, because even though they came here for a good life, it is sad," she said. "You're leaving your home, and you're leaving your family behind in search of a better future."
Once it's showtime and the first Oscar is presented, it's time to break out the main course – a crowd-pleasing dessert that's sure to get accolades for years to come – a red wine chocolate naked cake. "It was inspired by the Oscars itself, the whole show," McGarry said of her creation. "My inspiration was old Hollywood glamour. I wanted to create a chocolate cake that would stand the test of time."
The addition of cabernet sauvignon to the cake batter perfectly enhances the flavor of the chocolate. It is bold enough to stand out from the pack, just like that first award of the night – the best supporting actor. The vanilla bean mascarpone frosting that tops the cake is decadent and light all at the same time, effortlessly setting the stage for a glossy red wine reduction. Say "hello" to the most indulgent icing to ever touch a cake.
Even though Oscar himself is gold, McGarry views this bold red as the signature color of the Academy Awards. "The red carpet experience isn't only for the stars. It's for your friends," she said. "On Oscars night, everyone's a winner."