Updated 9 p.m.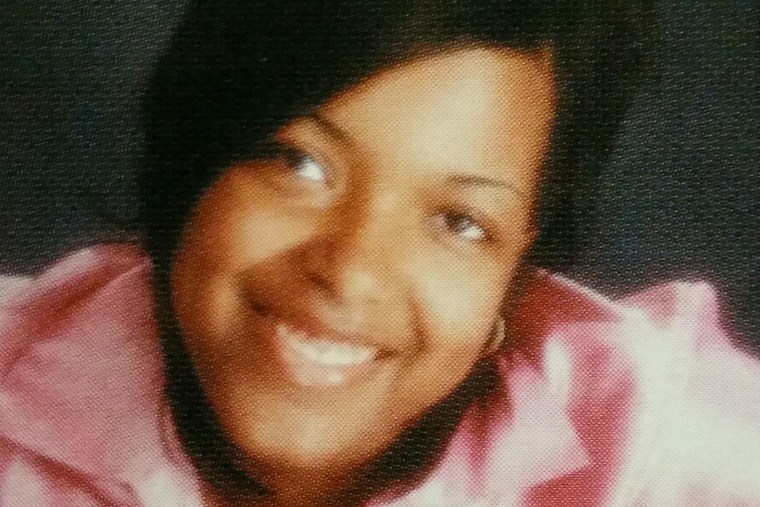 President Obama cancelled campaign trips Wednesday so he could convene an emergency meeting of administration officials in Washington to discuss the government's Ebola response after a second healthcare worker tested positive for the virus in Texas just hours after flying on a commercial jet.
The latest diagnosed health care worker—identified as Amber Vinson by health officials —cared for Thomas Eric Duncan, a Liberian man with Ebola who died at Texas Health Presbyterian Hospital last week.
Vinson developed a fever of 99.5 degrees on Monday morning, and flew from Cleveland to Dallas on Frontier Airlines Flight 1143 that day. The threshold for a fever is 100.4, Centers for Disease Control and Prevention Director Dr. Thomas Frieden noted, but added Vinson was still violating protocol by traveling. 
"She should not have traveled on a commercial airline," Frieden told reporters on Wednesday, adding that all the health care workers with exposure would be prohibited from travelling on commercial airlines going forward. The CDC is interviewing other passengers to determine who is at risk. 
Photo Essay: Ebola continues its deadly march
The president had been scheduled to travel to New Jersey and Connecticut to campaign for Democrats; after meeting with Cabinet agencies, he is scheduled to give brief remarks. The president's cancellation signals how seriously the administration is taking the second diagnosis.
"The president believed it was important to convene senior members of his team" who have been leading the U.S. response to Ebola, White House press secretary Josh Earnest said Wednesday afternoon, "and the president was not able to host that meeting and travel at the same time."
The news has contributed totumult in the markets, as the Dow and S&P was having its worst day in nearly three years Wednesday and Americans' fear and disapproval of the government response is growing. Two-thirds of the country fears a widespread outbreak, and 62% of those surveyed said they thought the government should be doing more, according to a new poll.
On Tuesday morning, Vinson reported to the hospital with a low-grade fever, officials said, and was isolated. She will be transported to Emory Hospital in Georgia, the hospital that successfully treated missionaries Dr. Kent Brantly and Nancy Writebol for Ebola without contaminating any healthcare workers, for her care.
Vinson is the second American health care worker to be diagnosed with Ebola in Texas. A nurse, 26-year-old Nina Pham, was diagnosed over the weekend. Last week, a nurse in Spain also contracted Ebola while caring for a patient.The growing number of health care workers' diagnoses signal Western precautions for preventing the contraction of the deadly virus may not be adequate.
Officials in Dallas stressed Wednesday morning that the situation was under control, but hinted that the infections may have occurred because staff weren't familiar on how to best utilize the protective gear, sometimes donning multiple forms of it, which reduced their efficacy.  
"I don't think we have a systematic, institutional problem," the hospital's Chief Clinical Officer Dr. Dan Varga said early Wednesday morning. "But we're looking at every element of our personal protective equipment ... We don't have an answer yet."
In Cleveland, officials assured that the chance of contraction was low but they were still decontaminating the areas she may have entered — including the plane, restrooms, and waiting areas — and putting screening protocols into place with emergency responders and 911 calls.
Officials have warned there will likely be additional cases.
Dallas County Judge Clay Jenkins said further cases of Ebola were "a very real possibility." He added that they are "preparing contingencies for more."
"It may get worse before it gets better, but it will get better," Dallas Mayor Mike Rawlings said. The hospital is now monitoring 75 others who have cared for Ebola patients, but the hospital stressed they weren't a risk to the community and Varga emphasized that the speedy isolation of the second patient who noticed an early symptom meant "the monitoring program is working."
Nearly all officials who spoke on Ebola on Wednesday emphasized repeatedly that the virus is difficult to contract and that those caring for patients and cleaning up after them weren't a risk to the community if they were not showing symptoms. 
"These two heroic women's plight illustrates that [contraction] comes from the body fluids of a symptomatic person," Jenkins said. "You don't contract the disease from asymptomatic people."
In a statement early Wednesday, the Center for Disease Control noted the new precautions they've implemented since the first health care worker's diagnosis, which include additional supervision to the protective gear worn by health care workers and a team of experts who have successfully contained Ebola outbreaks in the past. 
Vinson and Pham both took care of Duncan after he was diagnosed; the patient made two trips to the emergency room but was not diagnosed on his first trip and officials worried that those who interacted with him then may be at risk. Still, the sicker a patient gets the more contagious they are, so the health care workers caring for Duncan closer to his death may have the highest risk.