The launch may have been rocky, but the Obamacare website is now up and running and on track to enroll 7 million Americans in new insurance plans by the end of next March. Nearly twice that number—13.1 million—will become newly eligible for Medicaid on January 1, as 26 states extend benefits to anyone living below 139% of the federal poverty level. All told, 2014 will bring the biggest surge in health coverage this country has seen in decades—a remarkable triumph in the current political atmosphere. 
Now comes the equal challenge of turning all that coverage into care. Is our health care system ready for the influx of newly insured patients?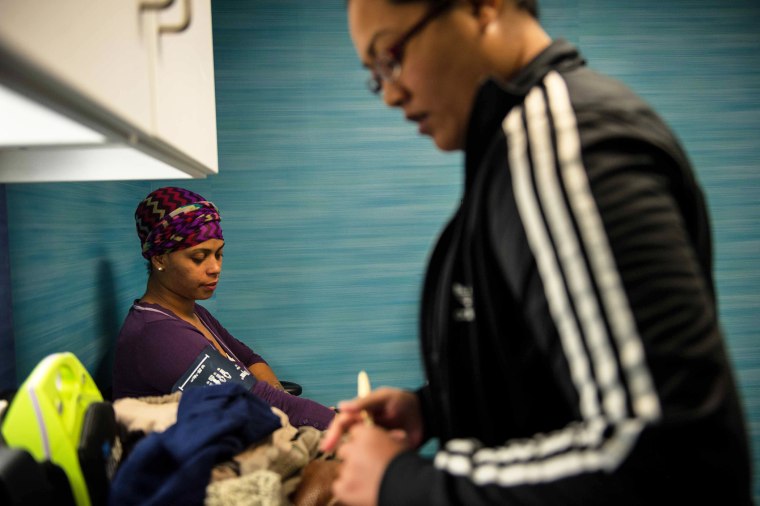 Not yet. "If you do the math, it just doesn't work," says Matt Salo, executive director of the National Association of Medicaid Directors. "There is no way we can meet all this new demand with the existing workforce unless we radically change the way we deliver health care."
American physicians have flooded into subspecialties in recent decades, leaving a dearth of internists and family practitioners to help people manage their health. Some 55 million Americans already live in what the government calls primary care shortage areas. It would take 15,000 primary-care doctors just to fill the current gap, and 45,000 to care for the people will gain health coverage by 2025. Even under the rosiest scenarios, the number won't rise by more than 6,000—and it may actually decline. "As the demand for adult primary care explodes," health care experts Thomas Bodenheimer and Mark Smith write in the November issue of Health Affairs, "the capacity to provide that care is shrinking."
The consequences could get ugly when newly insured people start seeking care next year. Some will discover that their local internists aren't accepting new patients—or that none of those with openings accept Medicaid patients. And folks who do find doctors may have to wait weeks, or even months, to get appointments for non-emergencies. If a malfunctioning website can nearly derail health care reform, imagine the fallout when people with brand-new insurance policies discover they can't get routine care.
Fortunately, training more physicians isn't the only solution, or even the best solution, to this problem. Decades of research show that nurse practitioners and other "advance-practice" RNs can handle 70% to 90% of our medical needs—often achieving better outcomes than doctors at significantly lower cost. Nurses already care for millions of patients in the nation's 1,200 community health centers, independently diagnosing and treating a range of chronic illnesses, and they have the potential to care for millions more.
Tapping that potential won't be easy. It will require big changes in state and federal statutes, insurance company practices, and the culture of American medicine. But the ultimate success of Obamacare may depend on it.
Tales from two states
Massachusetts confronted a similar challenge seven years ago, after adopting the health-care reform law that Obamacare is based on. Like the Affordable Care Act, the Massachusetts law made health coverage mandatory. It also created an open, competitive marketplace for private insurance, provided subsidies for people with modest incomes, and expanded Medicaid to cover more of the poor. Some 320,000 previously uninsured people gained coverage between 2006 and 2007, and the percentage of people lacking insurance fell from 13% to 7%—the lowest in the country.
Yet Massachusetts, despite its massive medical industry, was ill-equipped for the influx of new patients. A year after Gov. Mitt Romney signed the health care bill into law, only half of the state's internists were accepting new patients. The average wait for a routine doctor visit had grown by 57%—to seven weeks—and low-income patients were flooding hospital emergency rooms for primary care. As Romney's successor, Deval Patrick, lamented, "Health-care coverage without access is meaningless."
So lawmakers took a second crack at reform. In a package of follow-up bills passed in 2008, they included a measure allowing patients to select nurse practitioners as their primary care providers and allowing NPs to bill insurers directly for their services. Besides easing the state's primary care shortage, every primary-care visit handled by an advance-practice nurse instead of an MD reduced health care costs by $72—a reduction that could save Massachusetts up to $8.4 billion by 2020, according to research by the RAND Corporation.
Eighteen states now let nurse practitioners diagnose and treat patients without a doctor's supervision. Fifteen others are working to change old laws that keep NPs from practicing to the full extent of their training. And in some states, nurse practitioners are not just staffing community health centers but running them. Nurse-managed clinics have served the poorest of the poor since the turn of the 20th Century, when activists like Lillian Wald and Margaret Sanger opened health centers in New York City. Today, with a primary-care crisis looming, the movement they started offers a plausible business model for health care reform.
Tine Hansen-Turton sensed the potential two decades ago, while working for John White, then director of the Philadelphia Housing Authority. As White's special assistant, Hansen-Turston worked with a nurse practitioner named Donna Torrisi to create a small, nurse-led clinic inside Abbottsford Homes, a poverty-wracked housing project in North Philadelphia. Funded by a small federal grant, the clinic's nurses, counselors, and outreach workers addressed people's day-to-day needs and referred them to outside specialists when necessary. The clinic's costs were nearly 50% lower than those of a typical medical practice, and its impact on the community was impressive. Emergency-room visits fell sharply, as did hospital admissions. And as nurse-midwives started counseling pregnant women, the incidence of low birth weight deliveries plummeted.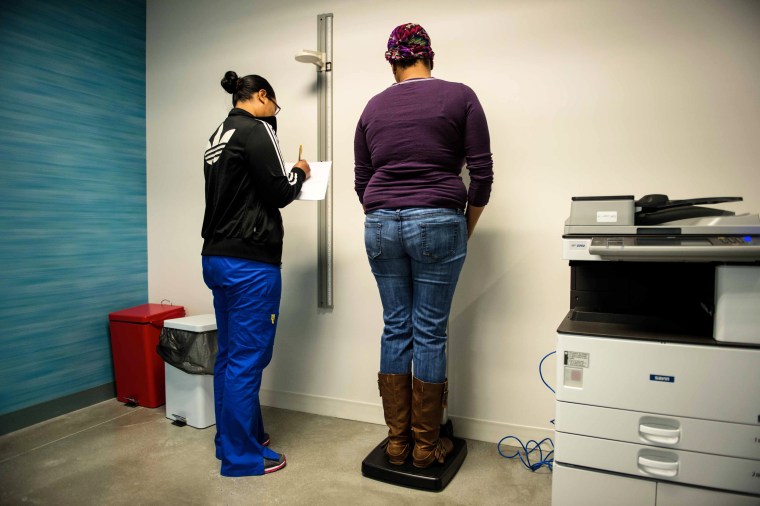 Today, the Abbottsford clinic (officially the Family Practice & Counseling Network) serves 18,000 patients a year out of five facilities, and Hansen-Turton is leading a national consortium of 250 nurse-managed health centers. Philly alone now boasts 10 nurse-led clinics. They serve some of the city's most vulnerable people—the homeless, the uninsured, people with HIV, immigrants who speak no English—but they're clean and modern, full of bright colors and natural light, and neither the staff nor the clients seem dissatisfied. "We're patient-centered," says Miriam Salahou, the West African-born nurse practitioner who serves as clinical director at the newly expanded Rising Sun Health Center. "We empower people to keep themselves healthy."
That has been Barbara Smith's experience. Smith, a retired optician, lives in North Philadelphia with her sister and her brother-in-law. She had health insurance when she started coming to Rising Sun in 2003, but it wasn't doing much for her health. She was badly overweight and suffering from uncontrolled diabetes and hypertension. "I'd been to doctors and gotten my pills, but I didn't always take them," she says. "It was different when I started coming here. Miriam taught me to test my own blood sugar and blood pressure, and she taught me how to manage them."
Since then, an RN has coached Smith on her diet and medications, a medical assistant has measured and recorded her health status every three months, and a social worker has helped her navigate the insurance system. Except for an occasional ophthalmology visit, she hasn't seen a doctor in 10 years, and she hasn't required hospital care. Her weight is down by 30 pounds, her diabetes is well controlled, and she scored 120/82 on today's blood-pressure test. "I'm doing well," she says with a slight grin, "especially for someone my age."
Medicine without doctors
Could clinics like this one forestall the coming crisis in primary care? Not completely, but new research suggests they could ease it dramatically. If Americans continue the old-fashioned way—with individual physicians delivering 85% of primary care directly to patients—we'll soon experience both a shortage of doctors (45,000 by 2025) and a surplus of nurse practitioners (34,000 by the same year). What would happen if more of us got our care the way Barbara Smith does? Researchers at the RAND Corporation tackled that question in a study published this month, and their findings are encouraging.
First, the RAND team tested a scenario in which fewer primary-care doctors work as soloists. Today, roughly 15% of all primary care is delivered in "medical homes," where doctors work as team leaders and non-MDs (nurses, nurse practitioners, and others) deal with patients' basic needs. If medical homes could handle 45% of all primary care by 2025, the doctor shortage would shrink by a quarter—and we'd still have 28,000 nurse practitioners to spare.
Next, the RAND researchers modeled what would happen if nurse-managed health centers expanded to provide 5% of all primary care in 2025—10 times the proportion they handle today. That exercise also filled a quarter of the doctor gap without exhausting the supply of nurse practitioners.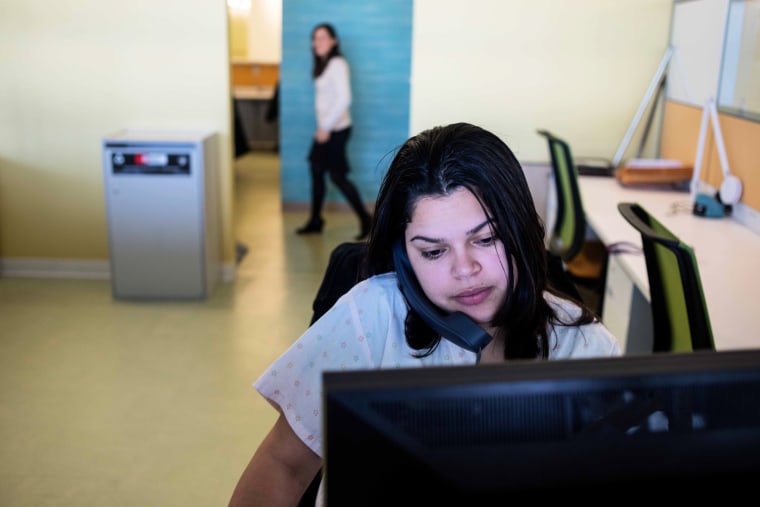 Together these two developments—a threefold increase in medical homes and a tenfold increase in nurse-run health centers—could fill half of the anticipated doctor gap, turning coverage into care for millions of newly-insured Americans. But is this goal achievable?
The Affordable Care Act actively promotes medical homes and community health centers, and both are popular concepts. The American Medical Association calls medical homes "the future of health care delivery in America"—and the nation's 1,200 community health centers already provide affordable, team-based care to 22 million people through 9,000 sites each year. Anticipating the surge in demand, Congress included $11 billion in the health care law to build new centers, expand old ones, and broaden the services they offer. Health centers have taken on 4 million new patients since 2009; the goal is to add 20 million by 2015.
Unfortunately, none of this guarantees that nurses and other non-MDs will fulfill their potential in primary care. Nurse-managed health centers are often tied to nursing schools, which means they're not technically "community health centers" and can't tap into the $11 billion expansion fund. The Affordable Care act called for a separate $50 million grant fund to expand nurse-managed health centers, but the fund got only a $15 million appropriation. The health care law also boosts Medicaid's reimbursement rates in order to expand the pool of providers, but the increase applies only to "services provided by eligible physicians or for services provided under their personal supervision."
The doctor lobby is in no hurry to surrender that primacy. While declaring its support for "payment models that support new approaches to team-based care" this month, the AMA also stipulated that physicians—and only physicians—should "make decisions about payment disbursement in consideration of team member contributions." And physicians groups have fiercely opposed state efforts to expand the authority and autonomy of advance-practice nurses. When California lawmakers took up a bill last summer that would have let nurse practitioners treat patients and manage clinics independently, a coalition of physician trade groups effectively crushed it, alleging that the new standard would jeopardize patients' safety.  
It's a baseless argument, countered by numerous studies and renounced by such authorities as the Institute of Medicine and the World Health Organization. "No studies suggest that [advance-practice nurses] are less able than physicians to deliver care that is safe, effective, and efficient or that care is better in states with more restrictive scope of practice regulations," the IOM declared in October 2010, seven months after the Affordable Care Act was signed into law. "Now is the time to eliminate the outdated regulations and organizational and cultural barriers that limit the ability of nurses to practice to the full extent of their education, training, and competence."
The barriers are receding, but they could still keep millions newly insured Americans from finding the care they need. The next big challenge in health care reform is to topple them.