A Missouri death row inmate days away from execution is arguing that his life should be spared because a brain tumor that left a hole in his head could cause seizures during a lethal injection.
Ernest Johnson, 55, is scheduled to be put to death Nov. 3 for a gruesome triple homicide. He used a claw hammer to fatally bludgeon shop workers Fred Jones, Mary Bratcher and Mable Scruggs after a crack binge in 1994.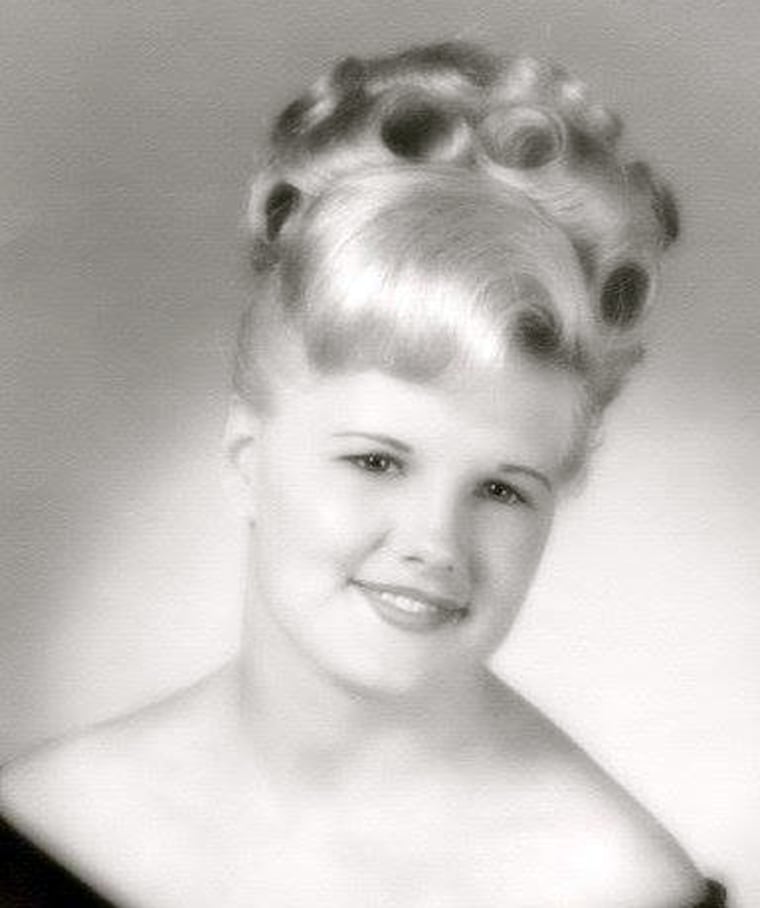 Some of the victims' families plan to attend the execution in Bonne Terre if last-minute appeals don't hold it up.
"I don't have a whole lot of sympathy when someone beats their victims to death with a hammer. He drove a screwdriver into her hand 10 times," said Rob Bratcher, who was a high-school senior when his mother was killed.
"I don't want to sound inhumane, but if there's any pain, so be it."
Johnson's attorneys are pressing two-prong appeals in an attempt to stop what would be Missouri's seventh execution of the year.
A federal court petition argues that Johnson's brain defect — he has a small hole in his skull, scar tissue and a blank space where part of a tumor was removed in 2008 — could cause seizures during a lethal injection.
"Such violent and uncontrollable seizures will likely result in a severely painful execution," his attorney wrote in a petition to stop the execution.
Because a recent U.S. Supreme Court ruling held that prisoners who object to one form of execution must offer a feasible alternative, Johnson's legal team suggested using lethal gas — although Missouri dismantled its gas chamber years ago.
In a response, the state said Johnson waited too long to make his claim and had no evidence that the drugs the prison uses to kill death-row inmates would cause a problem.
"Missouri has conducted 18 rapid and painless executions since November of 2013," the Attorney General's office wrote in a brief.
A federal judge dismissed the appeal, but Johnson's lawyers have asked the 8th U.S. Circuit Court of Appeals to step in.
RELATED: Inmate faces death by controversial drug
The courts have stopped executions in some cases where the inmate claims they have a unique medical condition that would make a lethal injection so painful or protracted it would violate the constitutional protection against cruel and unusual punishment.
Another Missouri inmate, Russell Bucklew, was hours away from execution last year when the U.S. Supreme Court halted the process and ordered a lower court to investigate whether masses in his head and neck would interfere with the lethal injection.
But the high court declined to stop Missouri from executing Cecil Clayton, who was missing a piece of his brain from a sawmill accident and claimed he was mentally incompetent.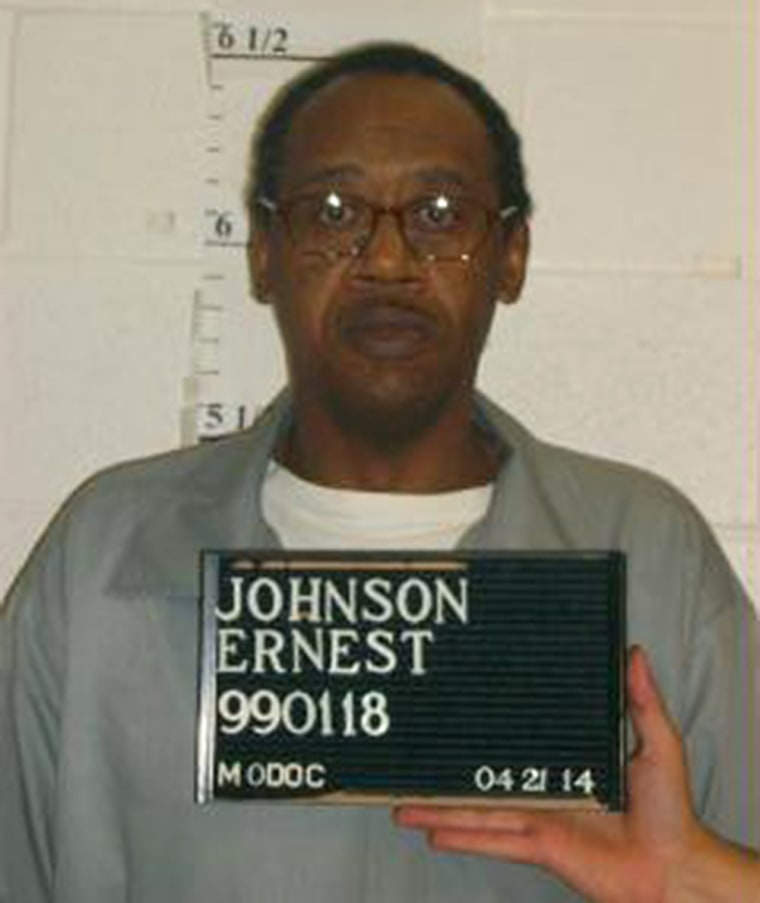 Johnson is also trying to stop his execution in state court, with a request that a "special master" be appointed to determine whether he is mentally retarded, which would make him ineligible for the death penalty.
An expert hired by his defense found he had an I.Q. of only 67, while the average is about 100. But the state's expert testified that he was malingering — purposely giving wrong answers to make it appear he was intellectually disabled.
"He's not a weak, little, skinny mentally retarded kid in prison," the prosecutor told the jury that condemned Johnson to die after hearing emotional and grisly testimony about the crime.
"In this case, the science supporting Ernest's intellectual disability was overwhelmed by the emotional response of the jury to the facts of the crime," said Jeremy Weis, one of Johnson's lawyers.
The state countered that Johnson is asking the court to "ignore the jury's findings and appoint a special master so that Johnson can re-argue the evidence."
Johnson has been sentenced to death three times. The first sentence was overturned because his lawyer didn't call an expert witness to testify about his mental ability, which could have been seen as a mitigating factor. The second was set aside after the U.S. Supreme Court ruled the mentally retarded are exempt from executions.
RELATED: Hillary Clinton calls for limiting death penalty
Bratcher's daughter, Carley Schaffer, said the many turns the case has taken were torture for the family.
"Each time, you have to rip the scab off, and you have to heal again," she said.
She described her mother as "kind-hearted and forgiving" and said she had tried to purge her anger at Johnson from her heart. Two decades on, she wonders if the death sentence prolonged her family's anguish.
"If I could go back, I would have wanted a life sentence, but it's not up to me," she said.
Her brother said he believes that if his mother were still alive, "she would fight to make sure that justice was served."
He ticked off the special moments that his mother, who raised three kids on her own, had missed since 1994: his college graduation, his wedding, the birth of grandchildren.
"His execution will never erase what he did from my mind and will never erase the family scars of losing someone who was at the center of our universe," he said.
"There is no peace in this for me personally, but there is some closure," he added.
"I want to see it through."