A host of correctional officers and prison executives have been placed on leave from Clinton Correctional facility following the escape of two convicted murderers, authorities said Tuesday.
The New York State Department of Corrections said in a statement that three members of the upstate prison's executive team and nine security staff have been placed on "administrative leave" as part of the ongoing review into the jailbreak. It did not offer further details.
Related: Prison escapee David Sweat tells officials plan was to go to Mexico
Convicted murderers Richard Matt and David Sweat used power tools to escape from the maximum-security prison in Dannemora, New York, on June 6. The duo were on the lam for three weeks: Matt was shot and killed on Friday while Sweat was shot and wounded two days later.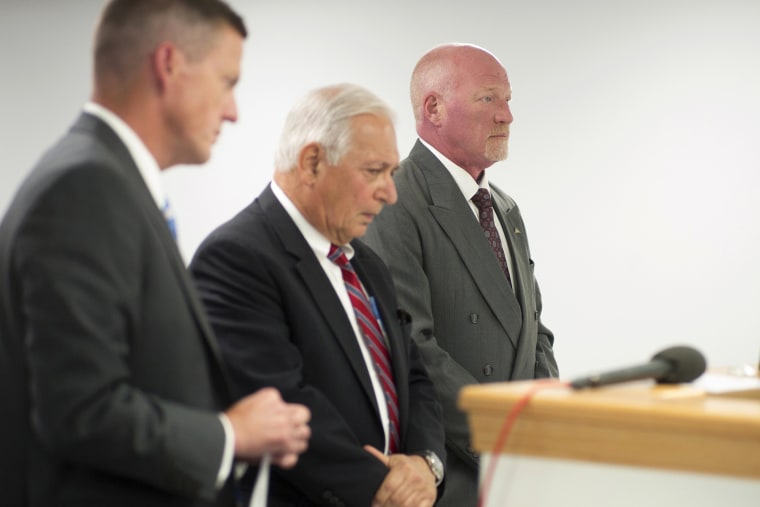 Sweat has told investigators from his hospital bed that the only prison worker involved in the breakout was seamstress Joyce Mitchell, a prosecutor said Monday. Mitchell has been charged with providing escape tools to the fugitives.
Clinton County District Attorney Andrew Wylie offered that detail after a second prison employee arrested in connection with the escape, corrections officer Gene Palmer, made a court appearance.
Palmer is said to have been the courier Mitchell used to deliver frozen ground meat — hiding hacksaw blades — to Sweat and fellow lifer Matt. The guard has denied any advance knowledge of the escape plot, and, according to Wylie, Sweat has not told investigators anything different.
Palmer, 57, is charged with providing other tools to the duo in exchange for some of Matt's artwork, according to court papers.
This story originally appeared on NBCNews.com.