DENVER – There is one word that has defined the Colorado Senate race and it's a word that Republican Rep. Cory Gardner and other GOP candidates across the country are tired of hearing. The word is "Personhood."
RELATED: Moderator grills Cory Gardner on personhood
For months, local reporters have been asking Gardner, who is challenging Democratic Sen. Mark Udall, to explain his contradictory and opaque positions on a Colorado Personhood measure Gardner once supported and a federal bill he still does. Such measures would extend legal protection to fertilized eggs and are intended to ban all abortion as well as common in-vitro fertilization processes and some forms of birth control, including the IUD and emergency contraception.
Those reporters have yet to get a straight answer from Gardner, or one that even makes sense.
The national Personhood movement, which has its headquarters here in Denver, was once a fringe concept, further marginalized even by abortion opponents. But its impact can be felt everywhere, from Senate campaigns to bills in Congress to the Supreme Court's Hobby Lobby decision – which rested on Personhood's understanding of birth control -- and to ballot initiatives here and in North Dakota.
Democrats hope that warning voters about Personhood and focusing on relentless messaging on abortion and contraception will draw out female voters, as it has before in Colorado and did in the 2012 presidential race. It still might.
But for now, the so-called Personhood issue isn't a clear win for either candidate. In fact, the only people who seem to have incontrovertibly won so far are right here in Denver. That would be the Personhood proponents themselves, who are dominating midterm election politics not only in Colorado, but in key races in North Carolina, Iowa and Wisconsin.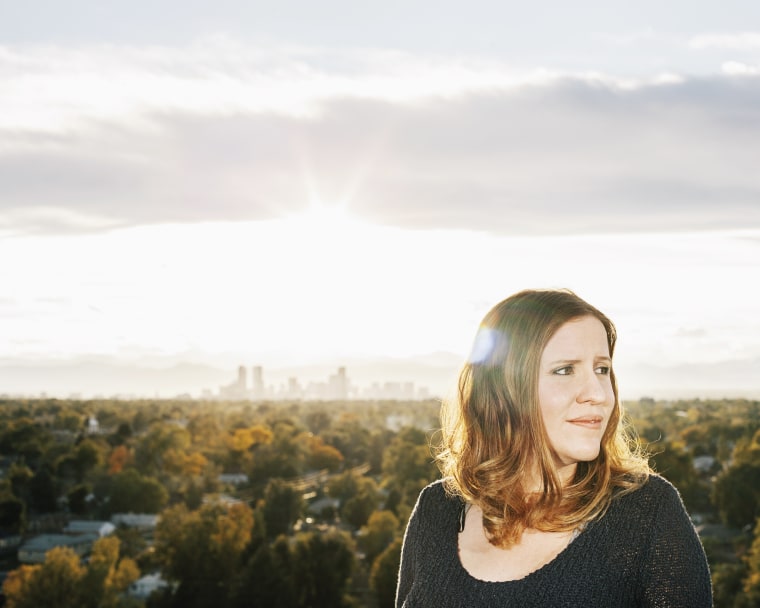 In only six years, the Personhood movement has utterly changed the contours of the debate over reproductive rights. In a way, even as they lose again and again, they've already won.
Gardner, who is 40 and was elected to the House in the 2010 Republican wave, once collected signatures for a Personhood ballot measure in the state. Now he tries hard to pretend it doesn't exist. 
In fact, Gardner has repudiated his past support for two state Personhood amendments, which lost overwhelmingly in 2008 and 2010. But he's still backing a federal version, called the Life at Conception Act. That's why he struggles to explain his position on the matter.
"There is no such thing as a federal Personhood bill," Gardner said on a September 28. Except the people directly involved say there is. 
In the same television interview, Gardner insisted he wasn't anti-contraception. "I do not support legislation that would ban birth control. That would be crazy," he said. Yet Personhood would indeed threaten some forms of contraception – the ones Personhood supporters insist, despite evidence and medical definitions, are actually abortion, because of the unproven claim that they will interfere with a fertilized egg's implantation. 
RELATED: Supreme Court's new session could bring decisions on huge issues
Host Eli Stokols pressed Gardner further on the Life at Conception Act: "Do you really think that just telling me it's not a Personhood bill makes it [not one] … Does saying that make it true?" Gardner never really answered. 
By the October 15 debate between Gardner and Udall, reporters were fed up.
"You continue to deny that the federal Life Begins At Conception Act, which you sponsor, is a Personhood bill to ban abortion, and we are not going to debate that here because it's a fact. Your co-sponsors say so; your opponents say so; and independent fact-checkers say so," co-moderator and local NBC reporter Kyle Clark said. "So let's instead talk about what this entire episode may say about your judgment more broadly. It would seem that a charitable interpretation would be that you have a difficult time admitting when you're wrong, and a less charitable interpretation is that you're not telling us the truth. Which is it?"
"Again, I do not support the Personhood amendment," Gardner replied. "The bill that you're referring to is simply a statement that I support life."
"Why does no one else think that?" Smith persisted. "That's what we're getting at."
"Again, I have answered this question multiple times," Gardner said, accusing Udall of focusing on the issue too much. "The people of Colorado deserve more than a single issue," Gardner said.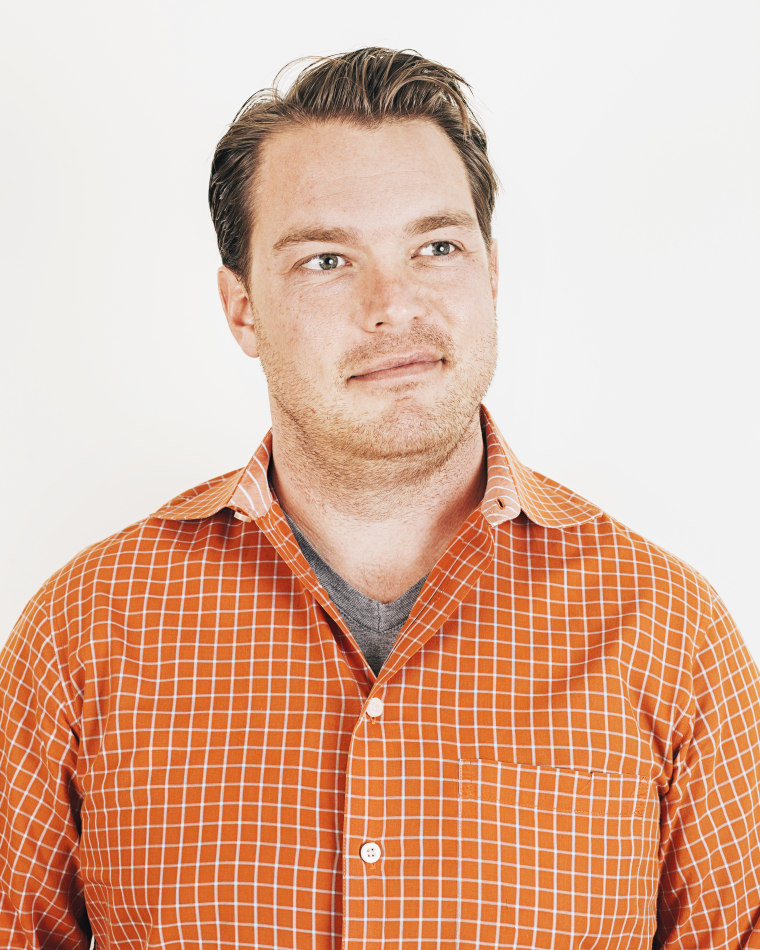 To be clear, that "single issue" would in fact be a set of issues – reproductive rights – that are on the political stage largely because of record numbers of abortion restrictions introduced by state-level and national Republicans, and because of lawsuits like Hobby Lobby and its brethren, cheered on by all major Republicans, that undermine contraceptive access. 
So far, Gardner's outright obfuscation – you could call it "metaphysical nihilism," but "lying" might be simpler -- has worked. He has an edge over Udall in many polls and in a recent survey, Gardner has narrowed Udall's advantage with women, from 13 to 7. Udall has been repeatedly asked if he has gone too far in attacking Gardner on reproductive rights. Someone had nicknamed him "Mark Uterus," implying his interest was somehow prurient. But whether you agree with him or not, Udall's answers have been straightforward about his positions – even on more politically unpopular later abortions. 
On October 2, The Denver Post, the state's largest newspaper, editorialized against Amendment 67, the third incarnation of Personhood as an amendment to the Colorado constitution, calling it "radical" and saying it would endanger birth control as well as abortion. Yet a week later, it endorsed Cory Gardner, who supports federal Personhood, anyway. The paper claimed, in defiance of any evidence or claim even made by Gardner's own campaign, "that contrary to Udall's tedious refrain, Gardner's election would pose no threat to abortion rights."
The word Personhood did not appear in the endorsement.
Jennifer Mason, who is 31 and the volunteer communications director -- her husband, she said, is paid -- is a friendly interview. She just isn't a particularly forthcoming one.The Personhood USA headquarters in Denver does not look like the seat of a revolution. It doesn't even look like an organized campaign office. On a recent Saturday, less than a month before Colorado voters will be asked to vote on Amendment 67, the unremarkable office suite was nearly empty. There were no listed official campaign events. The only people at the office were Jennifer and Keith Mason, their four children (five, counting Mason's 20-week-old fetus, which she does), and a staffer, Drew Hymer, who glared at an msnbc reporter in the elevator. "Not a friendly interview," he warned.
RELATED: Obama problematic for Udall in Colorado
How many paid staffers does Personhood USA have? "I'm not sure. Not many. Definitely not compared to Planned Parenthood." What about the impact their ideology would have on freezing embryos, which infertility specialists say is vital to both success and a woman's health, but which many Personhood proponents consider murder because embryos might not survive the process? "I am not personally against the embryos, they haven't done anything wrong." Mason added, "This is another one of those side issues that Planned Parenthood likes to focus on. There's no way that Amendment 67 could stop scientists in laboratories or moms and dads who want to conceive from using IVF."
That's not what fertility experts say. "On a daily basis, I would be a risk of being a criminal" if the amendment passed, Ruben Alvero, Chief and Professor, Department of Obstetrics and Gynecology at the University of Colorado, had said at a press conference the day before. 
What forms of what the vast majority of people understand to be birth control would be banned under Personhood? "Planned Parenthood says generally that all contraception will be outlawed and that is not a true statement," Mason said serenely. "When I hear that contraception will be outlawed, immediately that comes to mind is, oh, women won't have anything to keep them from getting pregnant."
What about the daily hormonal birth control pill? The same one Gardner has proposed making available over the counter, hoping to defuse with women voters the charge that he opposes contraception?
Mason hesitated. "Well, I have to be honest and say that there are many available, so I can't say with certainty which ones would be affected."
Pressed again, she said, "If it's found to cause an abortion, then possibly. The ones that have definitely found to cause abortions – those would definitely be affected. The IUD definitely."
Here is what Mason is unequivocal about: The double-dealing of Cory Gardner.
"In previous years of the Personhood amendment, he has collected signatures [to get it on the ballot]. He decided to flip flop," she said. "It didn't seem to become an issue for Cory Gardner until he set his sights on higher office."
Asked if she really saw no difference between Udall and Gardner on abortion, even with Gardner's backing off Personhood, Mason shrugged. In 2010, Personhood helped elect Colorado Democrat Michael Bennet Senator, galvanizing female voters to turn out against the ballot measure and the Republican Senate candidate who had once supported it. Another Personhood amendment was defeated in 2011 in Mississippi, arguably the most conservative state in the union.
RELATED: Exclusive: Hobby Lobby owner speaks
Even as Personhood has roiled political candidates across the country and exposed fissures within the anti-abortion movement about how far to go and how fast, Personhood proponents are generally uninterested in politics. No one who understands the Supreme Court takes the group's legal strategy seriously. (A flier for Personhood's Ohio offshoot responded to the objection from anti-abortion strategists that Personhood could actually hurt the cause by strengthening Roe v. Wade as follows: "Their argument is perfectly reasonable IF there is no God.") Members of the movement disapprove of incremental policies like those that have shut down dozens of abortion clinics in Texas and other states, which have been arguably more effective at standing in the way of women who want abortions than anything else so far. 
What Personhood USA wants is culture change. Specifically, they want a culture where fertilized eggs are paramount, without exceptions, and anyone who stands in their way – including the woman carrying an embryo or fetus – is subject to the criminal code.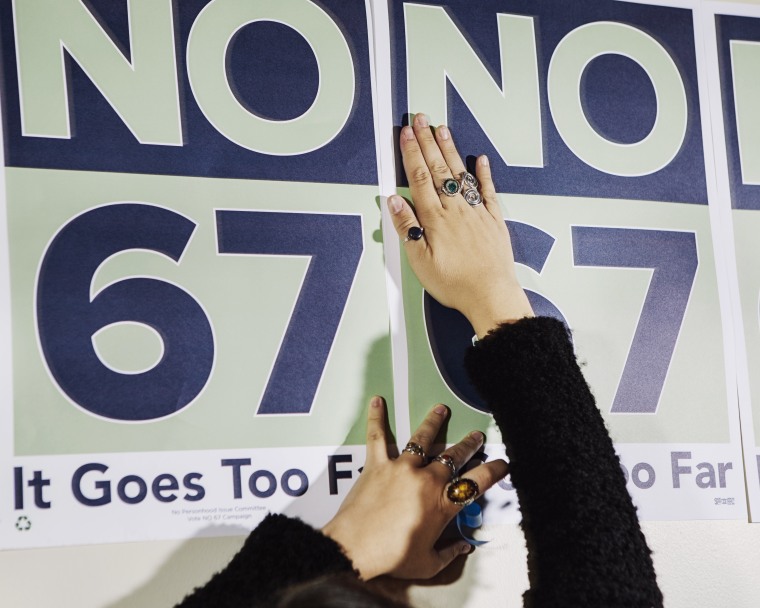 They aren't there yet, but they're getting closer. "Being around for six years," Mason said, "we've changed the way the country talks about abortion." 
She's right. Candidates who call themselves pro-life are being called out by parts of their base for not going far enough -- far enough being Personhood. Evangelical Protestants being drawn into the previously Catholic terrain of the contraception wars are working from the Personhood playbook, and growing its coalition. The Supreme Court decision in Hobby Lobby, which refused to question Personhood's unscientific claims in allowing religious owners of companies to opt out of covering contraception for their employees, was the biggest public relations coup yet for Personhood's worldview.  
Even Republicans who have at one point embraced Personhood and are now denying or deflecting their stances – as Wisconsin Gov. Scott Walker and Iowa Republican Senatorial candidate Joni Ernst have –are still operating on Personhood's terrain. 
Nor is Mason bothered by the sometimes fierce battles fought among anti-abortion factions on how Personhood is spoiling everything. "It's important to note that they do agree on the goals," she said of her fellow abortion opponents. "In fact, even before we got involved, Personhood has long been considered the end game for the pro-life movement." She's right about that too. 
Personhood has never been so visible as a concept, and yet so strangely invisible as a movement.
This year, the Colorado amendment has been rebranded around the tragic story of a woman, Heather Surovik, whose eight-month-old fetus, whom she had named Brady, was killed in an accident caused by a drunk driver. There was no murder charge for Brady. In response to Surovik's case, the legislature passed a law stiffening the penalties in cases like hers – but specifically exempting any procedure to which the woman provided consent, like an abortion. Personhood USA and Surovik opposed that law.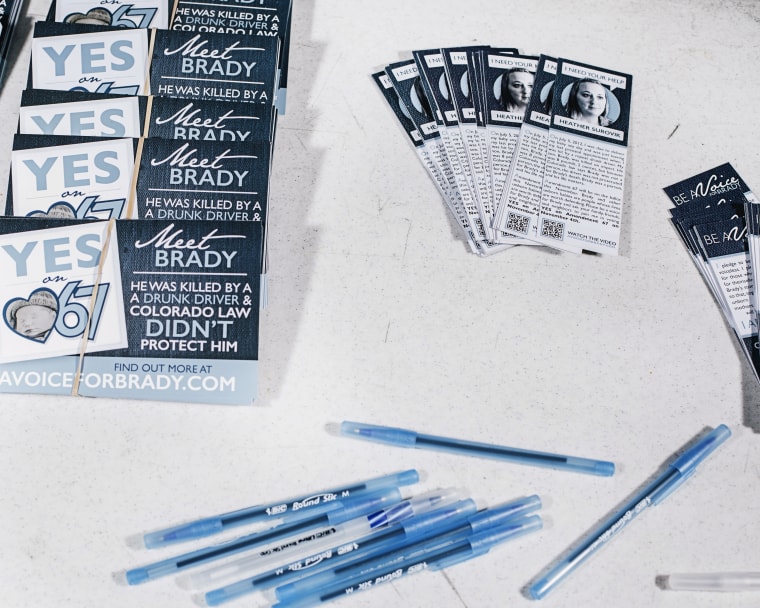 The Personhood ballot measure reads, "Shall there be an amendment to the Colorado constitution protecting pregnant women and unborn children by defining 'person' and 'child' in the Colorado criminal code and the Colorado wrongful death act to include unborn human beings?" It elides the fact that pregnant women themselves could be prosecuted under it -- a fact even pointed out by the anti-abortion site Life News in opposing the measure.
But that language, and some bumper stickers and pamphlets with Brady's photo on them, are about all that is visible in favor of Amendment 67. According to the recent expenditure reports, the pro-Amendment 67 A Voice for Brady committee had spent $15 since mid-September. Its most recent filing on October 10 reported $945.27 cash on hand.
A search on the Secretary of State's website for issue committees related to Amendment 67, containing the word Brady, or Personhood yielded no other expenditures in favor of the amendment.
RELATED: Mark Udall agrees with Colorado governor on Nathan Dunlap reprieve
Meanwhile, though Mason readily agreed to speak with msnbc, opponents of Amendment 67 complain they've had numerous media outlets cancel because no one will show up from the pro-Personhood side. At one local television debate on the ballot measures, the pro-choice representative essentially debated an empty chair.
That's because the Masons aren't just trying to win on election day. This is a long game. 
As the rain clouds cleared and the sun settled over the Rockies, the Masons stepped out onto the office terrace. Keith Mason pointed out Planned Parenthood of the Rocky Mountains' headquarters, less than a half mile away. When anti-choice protesters gather outside it, they sometimes come up for coffee with the Masons. (One prochoice activist referred to the protesters as the "talking trees," because they lean into the tree-lined perimeter to murmur to the women in the Planned Parenthood parking lot.)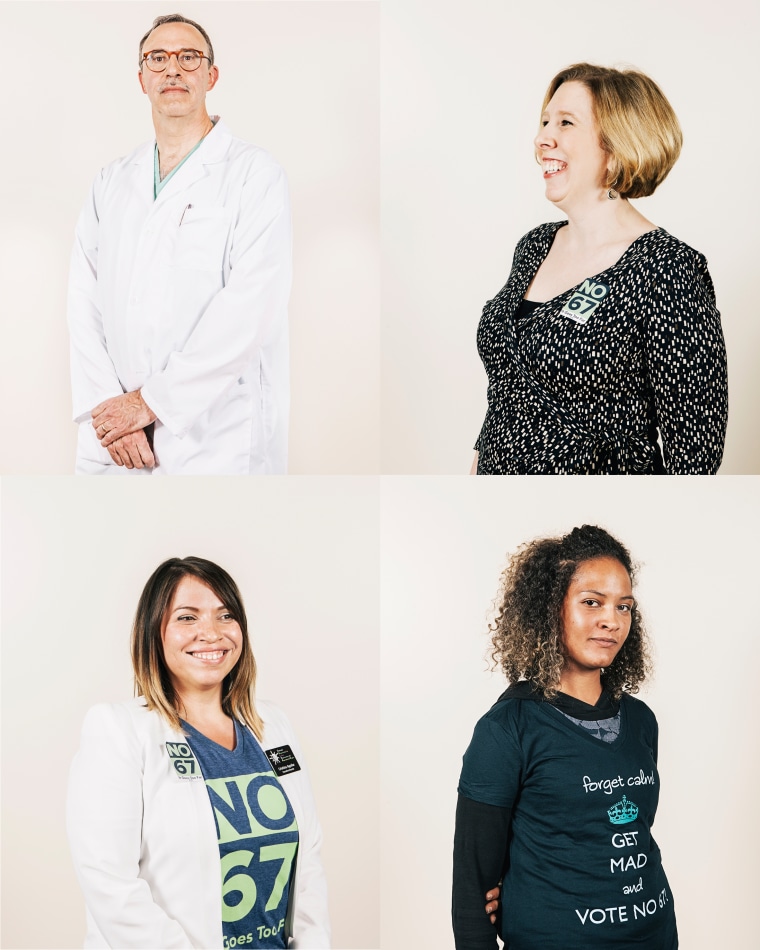 Planned Parenthood had been a busy hive of activity all weekend, organizing against Amendment 67. It was ground zero for a coalition that is both local and crossed state lines. It includes the Colorado group C.O.L.O.R (Colorado Organization for Latina Opportunity and Reproductive Rights), which has been focusing on Latina women and how they would be particularly marginalized and criminalized by Amendment 67, if women were prosecuted for suspicious-seeming miscarriages.
The coalition brought Monica Simpson, head of the reproductive justice group Sister Song, from Atlanta, and Atlee Breland, who had successfully campaigned against Mississippi's Personhood Amendment, from Jackson, to rally and to train. There was a row of fertility specialists in white coats. There were dozens of canvassers, including from ProgressNow Colorado and One Colorado, an LGBT group, who fanned out on the streets of Denver to canvass armed with an iPhone app compiled from voter files. No one at the coalition press conference said very much about abortion.
It was quiet that afternoon on the Personhood terrace, when Keith Mason openly admitted he doesn't expect Amendment 67 to pass. Then he nodded towards Planned Parenthood and grinned: "We just cost them $4 million."  
 Just what they will cost the Republican Party is still an open question.