All that's left now of Newtown massacre gunman Adam Lanza's former home is an empty lot. 
Connecticut's Department of Public Works demolished the home where Lanza, who was responsible for the 2012 mass shooting at Sandy Hook Elementary School, lived with his mother. Earlier this year, local lawmakers in Newtown voted unanimously to destroy the white Colonial home in an effort to remove the constant reminder of the tragedy that occurred in their community. Workers on Tuesday knocked down the structure and cleared the rubble.
RELATED: Final Sandy Hook report aims to prevent another mass shooting
On the morning of Dec. 14, 2012, Lanza killed his mother, Nancy, at their home in Newtown before he drove to Sandy Hook Elementary School. There, he killed 20 first-graders and six educators before fatally shooting himself. Evidence indicated that he planned his actions, including the fatal self-inflicted gunshot wound.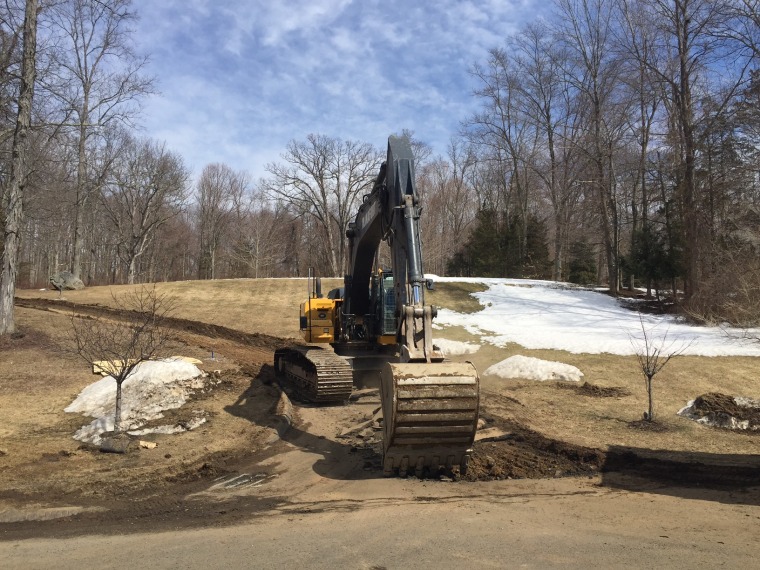 Investigators ultimately found "no conclusive motive" nor indication of why Lanza chose Sandy Hook Elementary School as his target, other than perhaps its close proximity to his home, the Office of the State's Attorney for the Judicial District of Danbury said in a summary report released in November 2013. Lanza, 20, "had significant mental health issues that, while not affecting the criminality of the shooter's mental state for the crimes or his criminal responsibility for them, did affect his ability to live a normal life and to interact with others," according to the report.
The investigation discovered that Lanza communicated with his mother only through emails for weeks before the shooting. 
The bank that held the mortgage had turned over the home to the town at no cost. The lot of land is expected to be turned into an open space.
Ten families that were affected by the shooting filed a lawsuit last December against Bushmaster for making, distributing, and selling the AR-15 rifle, which the gunman used during the massacre that took less than five minutes. The action alleges negligence and wrongful death.
In January, the parents of two children who died in the shooting took legal action against Newtown and the Newtown Board of Education. They allege inadequate security at the building where the gunman opened fire. Both families also are included in the lawsuit against Bushmaster.