New Jersey Gov. Chris Christie said at a Jan. 9 press conference that he was "going through an examination and talking to the individual people who work for me, not only to discover if there's any other information that we need to find, but also to ask them: How did [Bridgegate] happen? How did -- you know, how did this, you know, occur to us?"
About a week later Christie hired a legal team from Gibson Dunn & Crutcher LLP to conduct an investigation. Leading the operation was Randy Mastro, a former assistant U.S. Attorney for the Southern District of New York and (perhaps more to the point) a onetime chief of staff and deputy mayor under New York City Mayor Rudy Giuliani, a strong Christie supporter.
Now the Gibson Dunn team has completed its report and, according to the New York Times, clears Christie of any wrongdoing.  But judging from the Times story, what the Gibson Dunn inquiry mainly does is illustrate the Perry Mason Fallacy.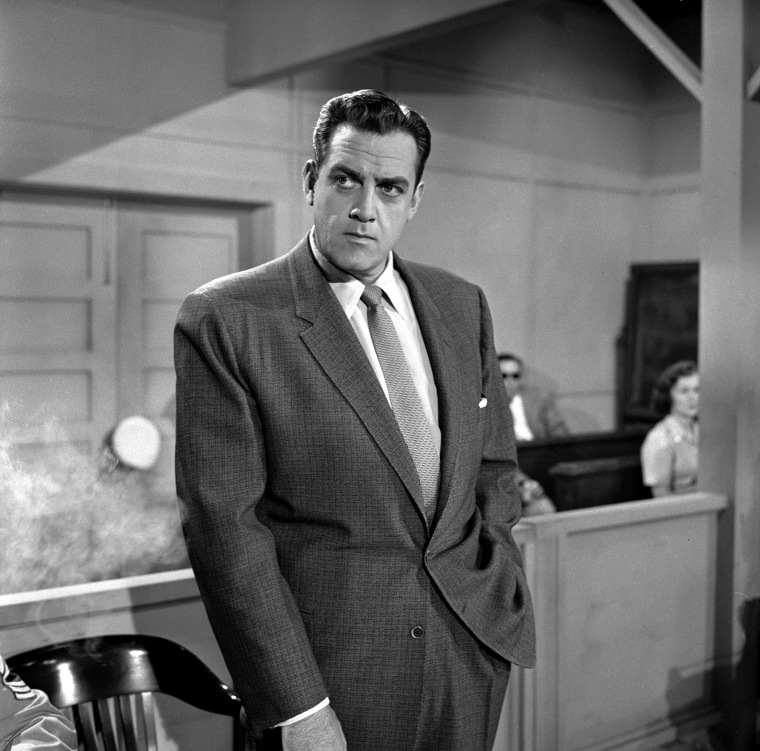 Perry Mason was a fictional lawyer invented by the mystery writer Erle Stanley Gardner and portrayed on TV by Raymond Burr. Mason was a genius at cross-examination. Through sheer brilliance and bare-knuckled toughness, he could get to the bottom of any crime. The Perry Mason fallacy (as conceived by Charles Peters, founder of the Washington Monthly; the journalist Jeff Greenfield formulated a variation) is that a smart, aggressive interrogator can always dig out the truth by cross-examining a witness. It's a fallacy because a real-life Mason may well find that he's interrogating the wrong witness, while the person who knows the answers evades questioning altogether.
The Perry Mason fallacy turns investigation into theater. You see it on display quite often in congressional hearings. A congressman hurls an indignant question at a high-level agency official. The high-level official evades the answer because he doesn't know it. The congressman, infuriated, then lectures the official about his agency's incompetence. Everybody goes home happy. The congressman has had an opportunity to show off his toughness; the official has prevented an embarrassing revelation that might have taken place had the particular lower-level  official who did know the answer been correctly identified by congressional staff and called to testify. Such exchanges (White House press briefings often serve as another example) evoke an underlying indifference as to whether the truth will out.
The Gibson Dunn inquiry might not at first seem to conform to this scenario. After all, at least $1 million (in New Jersey taxpayer dollars) was spent on the probe, and no fewer than 70 interviews were conducted, according to theTimes. Moreover, these interviews were conducted not in grandstanding fashion before the public, but rather, in private.
What makes Gibson Dunn's investigation nonetheless an illustration of the Perry Mason fallacy is who the team didn't interview, i.e., the three aides who resigned or were dismissed after evidence linking them to the George Washington Bridge lane-closings surfaced in the press. The evidence was fairly explicit in the cases of former deputy chief of staff Bridget Ann Kelley and former Christie Port Authority appointee David Wildstein, and somewhat murkier in the case of former Christie campaign manager Bill Stepien. All three of these former aides may be targets of criminal prosecution, and therefore all three refused to cooperate. (Christie himself, it should be noted, had an opportunity to ask Kelley and Stepien who'd ordered the lane closings before they lawyered up, yet for some reason chose not to.)
Two others who refused to be interviewed were Hoboken Mayor Dawn Zimmer, who has claimed that Christie made Hurricane Sandy recovery aid contingent on supporting a real-estate project he favored, and Fort Lee Mayor Mark Sokolich, who is thought to have been the political target of the lane closings. Their attorneys have said they don't want to interfere with ongoing "parallel" investigations by the state legislature and the U.S. attorney, with which they're cooperating.
Gibson Dunn may have conducted its investigation with exquisite intentions. But without access to these five crucial people, one of whom—Wildstein—has already signaled a willingness to finger Christie, any exoneration would have to be judged fairly worthless. Perry Mason can cross-examine all the witnesses he likes. But when they have no particular knowledge of the events in question, he's wasting their time, and his, not to mention ours.