The Chicago City Council approved a plan Tuesday to raise the Windy City's minimum wage to $13 an hour by 2019.
The measure, which passed 44-5, will take place in incremental stages over the next five years and will increase the earnings for approximately 410,000 Chicago workers. The first hike will take place next July when workers' rates will increase from the statewide hourly rate of $8.25 to $10.
The wage will then increase by 50 cents in the summer of 2016 and another 50 cents in the summer of 2017. It will then increase another $1 in 2018 and then a final $1 in 2019.
RELATED: Voters approve wage increases in red states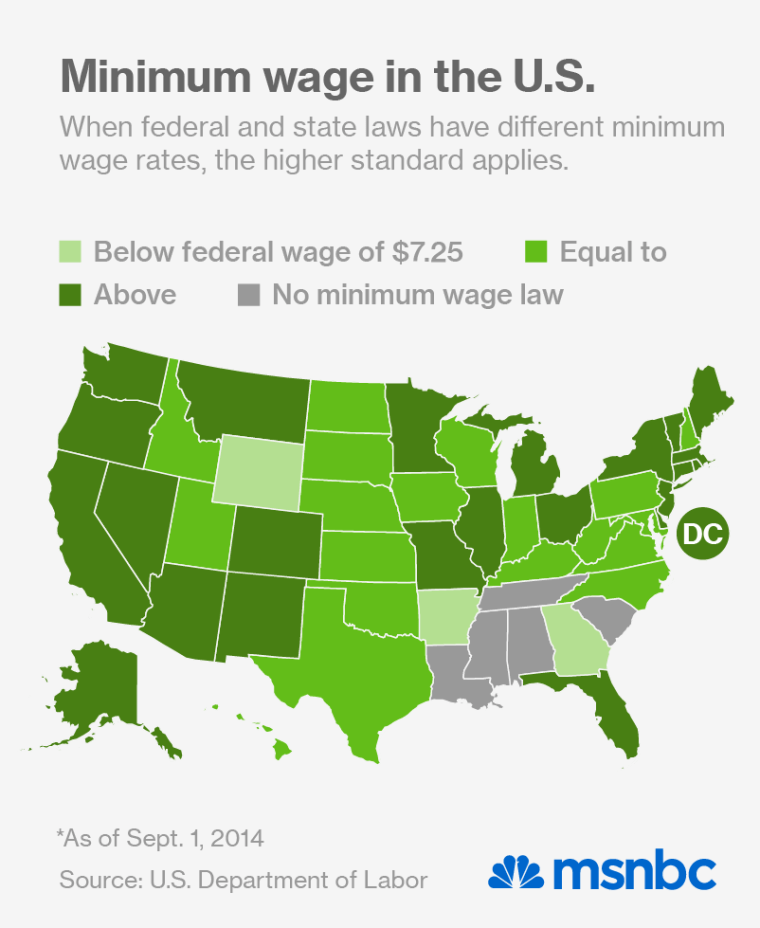 "A higher minimum wage ensures that nobody who works in the City of Chicago will ever struggle to reach the middle class or be forced to raise their child in poverty. Today, Chicago has shown that our City is behind a fair working wage," Chicago Mayor Rahm Emanuel said in a statement. Emanuel served as President Obama's first White House chief of staff before running for his current office.
"Raising the minimum wage in Chicago and across Illinois is the right thing to do for all hardworking families in our state," said Illinois Gov. Pat Quinn, a Democrat.
The last time city officials agreed to raise the minimum wage in Chicago was 2007.
Voters in a number of red states approved measures on Election Day in November to raise minimum wages. This year, Obama renewed efforts—which have been stalled by conservatives in Congress—to raise the federal minimum wage from $7.25 to $10.10 an hour. The president signed an executive order back in February to raise the minimum wage for federal contract workers to $10.10 an hour.