When 21-year-old Dylann Roof walked into one of the oldest African-American churches in the South on Wednesday evening and opened fire on a Bible study group, he became part of a long legacy of violence against churches in the United States.
The connection between such brutality and the civil rights movement is perhaps most vividly personified by the "four little girls" killed in 1963 by a Ku Klux Klan bomb planted at their Sunday school in Birmingham, Alabama. But the mid-1990s also saw a resurgence of attacks on black churches in the South, mostly through arson. 
"The fact that this took place in a black church obviously also raises questions about a dark part of our history."'
"The fact that this took place in a black church obviously also raises questions about a dark part of our history," President Obama said Thursday in remarks about the Charleston shooting. "This is not the first time that black churches have been attacked.  And we know that hatred across races and faiths pose a particular threat to our democracy and our ideals."
The most recent burning of a black church to make national headlines took place in Massachusetts on Nov. 5, 2008, the same night Americans elected their first black president, Barack Obama. Earlier this year, the Rev. Dr. Augustus Sealy, who is black, was shot three times while planting Memorial Day flags outside his Hartford, Connecticut, church in an incident that investigators are looking into as a possible hate crime. Sealy survived the attack.
RELATED: Disturbing narrative emerges about Charleston church shooting
The Justice Department has opened a hate crime investigation into Wednesday's shooting in Charleston, South Carolina. But violence against churches has not been limited to attacks on black congregants. According to the FBI's most recent Hate Crime Statistics report, released last year, houses of worship made up 3.6% of 160 active shooter incidents between the years 2000 and 2013. There were no active shooter incidents at black churches during that period, the report states; the churches mentioned are mostly white.
In 2009, abortion provider Dr. George Tiller was shot dead in the foyer of his Wichita, Kansas, church while handing out the bulletin. Scott Roeder, a white man, was convicted of first-degree murder in the killing of Tiller, who was also white. Three years later in 2012, a white supremacist killed 6 people at a Sikh temple in Oak Creek, Wisconsin -- an incident which so far bears disturbing similarities to Wednesday's shooting in Charleston.
Violence against churches strikes a particularly searing chord in the U.S., a nation founded on the principle of religious tolerance and where places of worship are valued as sacred ground for people to be at their most vulnerable. Churches are so ingrained in Charleston's history and culture that it was nicknamed "The Holy City."
"Charleston is called the Holy City for a reason," said Pastor John Paul Brown of the Mt. Zion Church, nearby the site of Wednesday's shooting. "To have that apprehension about the safety of churches, there's just no way to lock every door and check everyone who comes in … You can't say 'I represent Christ, let me frisk you.'"
RELATED: Charleston massacre suspect Dylann Roof captured
The historic Emanuel African Methodist Episcopal (AME) church, where the attack took place, is nearly 200 years old and no stranger to violence. In 1822, the church was burned to the ground after allegations members were involved in planning a slave revolt. The church was rebuilt in 1834 but was not formally reorganized until the end of the Civil War, when the South Carolina legislature no longer outlawed all-black churches.
In a statement, 2016 Republican presidential candidate and former Arkansas Gov. Mike Huckabee said Wednesday's horrific shooting would be "especially painful for Christians because a holy place for peace and prayer has been infected and desecrated by demonic violence."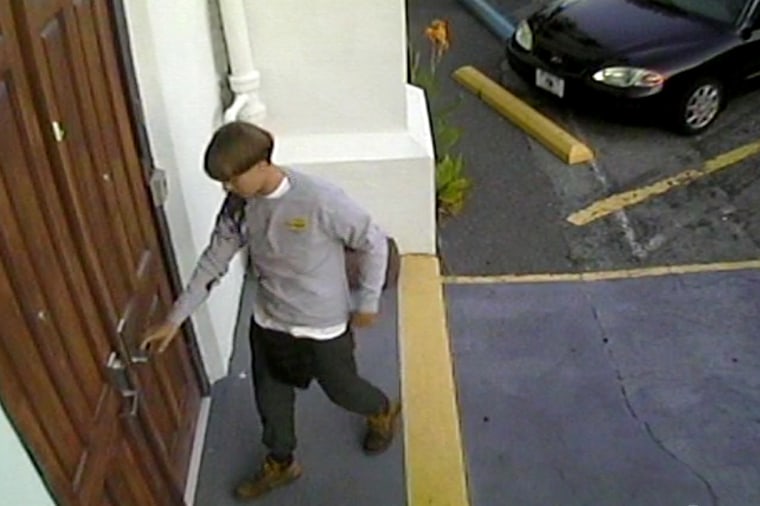 "A church is called a sanctuary because it's a place of refuge and respite from the earthly and connects us to the heavenly," Huckabee, a former Baptist pastor, said. "The Emanuel AME Church in Charleston, S.C. became a scene of unspeakable carnage because an evil person violated the sanctuary where earth and heaven meet and turned it into a place where earth and hell meet. No civilized person can react except with revulsion to such a senseless, cowardly, and despicable act. And for it to happen in one of America's truly great and gentile cities adds to the horror."
At noon Thursday, a 5,732-pound church bell at the Christ Church Cathedral (CCC) in downtown St. Louis, Missouri, rang out for 10 minutes. The CCC on its website invited all churches with bells in St. Louis and across the nation to do the same in memory of those killed in Charleston.
Meanwhile, the pastor of the St. Matthew Missionary Baptist Church in Memphis, Tennessee, said Thursday that a shot was fired at the building the night before, according to WREG. It was not clear if the incident took place before or after the shooting in Charleston, and investigators say there is nothing to indicate the two were connected. This time, no one was hurt.
Additional reporting by Douglas Holloway.