CHARLESTON — A gunman shot to death nine church members who had gathered for Bible study and prayer Wednesday night at one of the nation's oldest black churches. Among the dead was beloved pastor Clementa Pinckney, a longtime state senator who spent the earlier part of the day campaigning in the city with Hillary Clinton.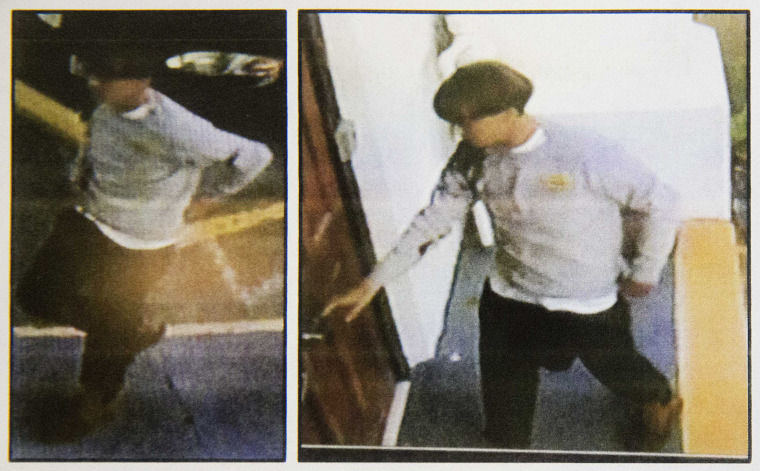 Photos of the suspect — described as a 5'9" white male, 21 years old with sandy blond hair — and a dark-colored vehicle were released to the public early Thursday morning. The gunman remained at large Thursday and is considered "extremely dangerous," according to City of Charleston Police Chief Gregory Mullen.
"When people go out, they should be be vigilant," Mullen said in a press conference early Thursday morning. He urged those with any information about the suspect to phone a FBI hotline (1-800-CALL-FBI). "We have no reason to believe he's in the Charleston area," Mullen continued. 
The police chief said the shooting will be investigated as a hate crime. Mullen said there were wounded victims in addition to the dead, but he did not say how many.
The violence erupted at Charleston's historic Emanuel African Methodist Episcopal (AME) church, the oldest such congregation in the South, known as much for the role it played at significant moments of racial distress as for its grand Gothic architecture.
It was the second time in three months that violence, death and race mixed in Charleston, where in April a white police officer fired eight bullets at Walter Scott, an unarmed African American man, killing him. The officer was charged with murder and is currently facing trial.
RELATED VIDEO: Rev. Clementa Pinckney was 'a brave man'
On a campaign stop in the city Wednesday, Clinton spoke passionately about police violence, calling Scott's death a "terrible tragedy." She left the city before the shooting occurred, a campaign aide confirmed.
Pastor Pinckney returned after the event to the AME church, where Bible study was underway Wednesday around 9:00 p.m. local time when the shooting occurred. 
Community members, clearly distraught, held impromptu prayer circles and gathered into the night as tensions ran high. At one point, police pushed back residents and reporters because of a bomb threat, which was later lifted.
"This is a tragedy that no community should have to experience," Mullen said in the early Thursday press conference. "I assure we will do everything in our power to find this individual and lock him up."
A reward for information leading to the arrest of the suspect will be announced tomorrow, he added.
"The NAACP was founded to fight against racial hatred and we are outraged that 106 years later, we are faced today with another mass hate crime," said NAACP President Cornell William Brooks. He continued, "The senselessly slain parishioners were in a church for Wednesday night bible study. There is no greater coward than a criminal who enters a house of God and slaughters innocent people engaged in the study of scripture."
South Carolina Gov. Nikki Haley called the shooting a "senseless tragedy" in a statement released after midnight, saying her family was praying for the victims.
"While we do not yet know all of the details, we do know that we'll never understand what motivates anyone to enter one of our places of worship and take the life of another," Haley said. "Please join us in lifting up the victims and their families with our love and prayers."
"My heart is breaking for Charleston and South Carolina tonight," South Carolina Sen. Tim Scott said in a statement. "Tonight we stand together in prayer for Pastor Pinckney and his congregation at Emanuel AME, and for the families who are enduring unimaginable pain at the loss of their loved ones."
A prayer vigil will be held at 12 noon Thursday at Morris Brown AME Church, Rev. Norvel Goff said during the late night press conference.
Jeb Bush, who was scheduled to hold a town hall-style meeting in the city Thursday, cancelled the event "due to the tragic events unfolding in South Carolina," a member of his campaign said.
This is a breaking story. Please check back for updates.