When wildlife officials alleged that Minnesota dentist Walter Palmer had beheaded prized Zimbabwean lion Cecil after paying $50,000 to lure him to his death, immense outrage broke out around the world on television and social media.
Late night TV host Jimmy Kimmel fought back tears, as he pleaded with viewers Tuesday night to make "good come out of this disgusting tragedy." Kimmel directed his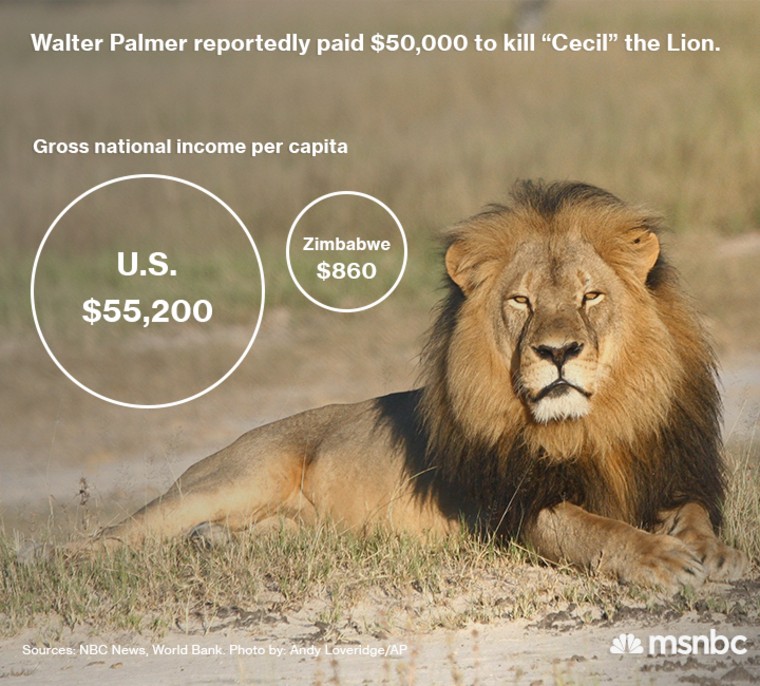 audience to the website of the Oxford University group who had been studying Cecil, a beloved resident of Hwange National Park.
"Is it that difficult for you to get an erection that you need to kill things that are stronger than you? If that's the case, they have a pill for that; it works great," Kimmel said.
"The Talk" host Sharon Osbourne didn't hold back her disdain for Palmer, either, tweeting,  "I don't know how anyone could go to this man for dental services after this. He is a killer. Beware!"
A chorus of other notable figures called for Palmer to be extradited to Zimbabwe to face criminal charges. Here are 25 of these bold-faced remarks, some of which may not be suitable for work: