Monday's shooting at the U.S. Capitol raised further questions about safety in the nation's capital at a time when security has been challenged by a series of incidents.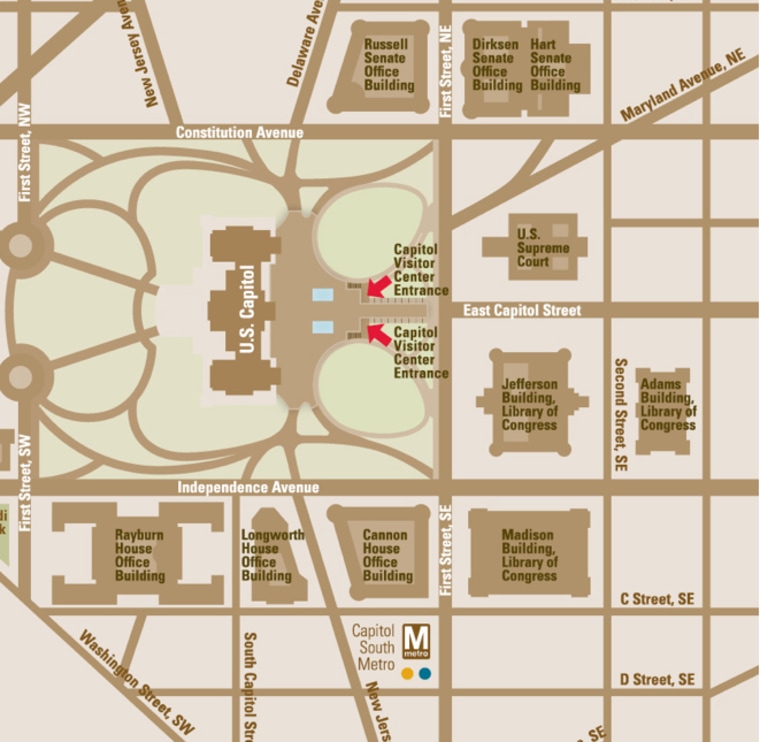 The Capitol complex was placed on lockdown Monday afternoon after a gunman was shot inside the Capitol Visitors Center.
The 580,000-square-foot Visitors Center — three-quarters the size of the Capitol itself — sprawls underground beneath the Capitol's east front plaza, welcoming 3 million to 5 million people a year, according to the Office of the Architect of the Capitol. It was opened in 2008 partly to act as a buffer to prevent someone with a gun from entering the Capitol building.
Just last month, the Capitol's sergeant at arms announced that the House complex's "security perimeter" would expand to include House parking garages — the latest move to upgrade security after several events in the past year:
With Congress in recess, legislative activity at the Capitol was relatively slow Monday. But tens of thousands of tourists have flocked to the city for the annual blooming of Washington's famous cherry blossoms.
"Our daughter was kind of nervous because everyone was panicked, but the 6-year-old was really upset, and he had a desperate clamp on my hand and was not going to let go for the world," Ashley Rogers, 29, who was visiting the Capitol with several family members, told NBC News.
"It's hard to know what to say to a 6-year-old," Rodgers said. "We just said sometimes there are bad people or confused people, and sometimes they get guns and there are police officers to keep us safe."