In other dress news.
Nelson Shanks, the artist who painted a portrait of former President Bill Clinton in 2006, revealed that if you look closely, you can see the infamous blue Monica Lewinsky dress portrayed in the shadows.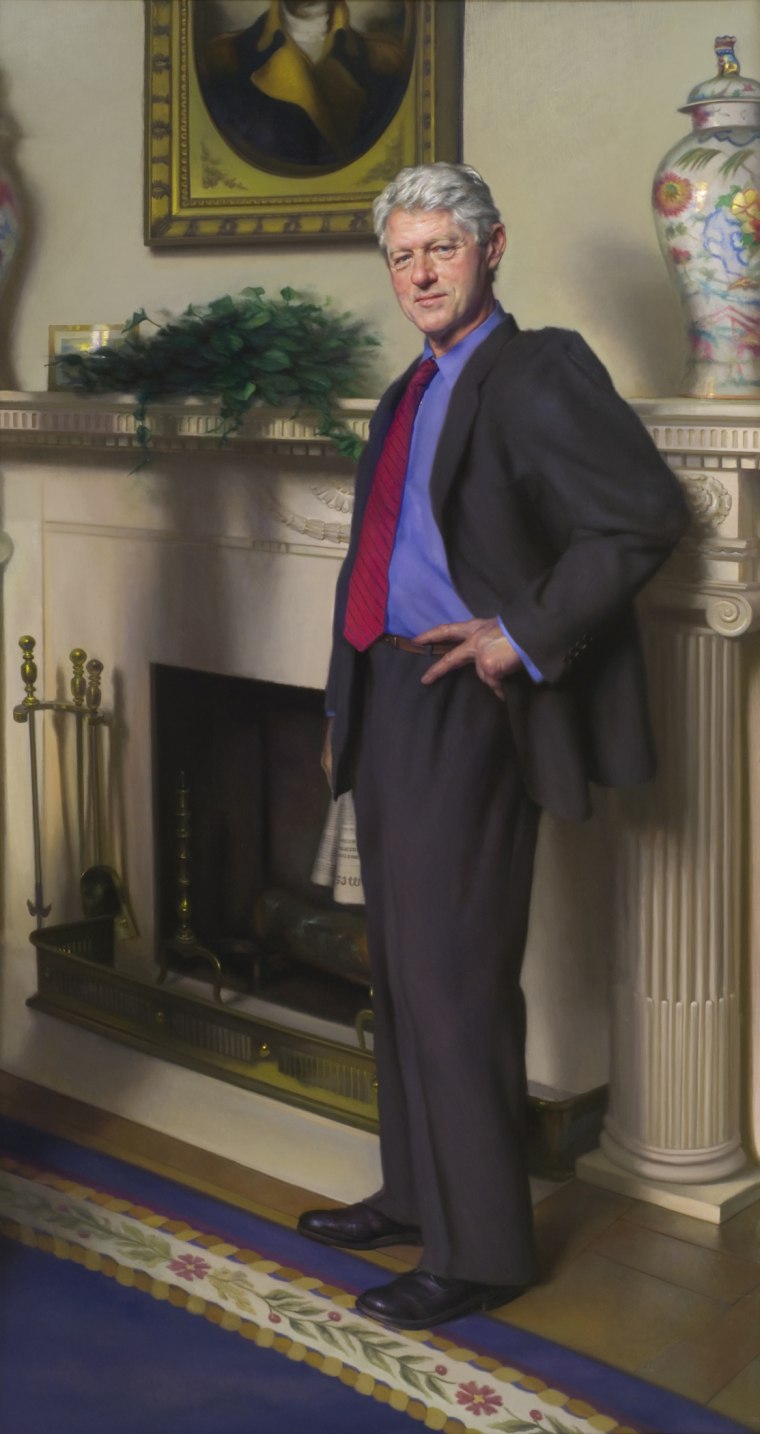 Train your eyes on the left-hand side of the mantle, Shanks instructs in an interview with the Philadelphia Daily News, and you can see a vague shadow overlaying the painting. "It actually literally represents a shadow from a blue dress that I had on a mannequin, that I had there while I was painting it, but not when [Clinton] was there," Shanks said.
A semen stain on the blue GAP dress was used as evidence to link Clinton to the affair with Lewinsky during his presidency. 
Shanks said that of all the high-profile people he's painted -- which includes the likes of former President Ronald Reagan, British Prime Minister Margaret Thatcher, Pope John Paul II and Princess Diana -- Clinton's was the hardest portrait to capture. That's because, he said, "the reality is he's probably the most famous liar of all time."
The celebrated painter said he couldn't rid "this Monica thing" from his memory, so he needed to find a way to incorporate it in the portrait. "It is also a bit of a metaphor in that it represents a shadow on the office he held, or on him," he said. 
Not surprisingly, Shanks said the Clintons "hate the portrait" and want to see it removed from the National Portrait Gallery, where it currently hangs. That claim was denied by a spokesperson for the museum, according to the Philadelphia Daily News. 
In a piece for Vanity Fair last May, Lewinsky wrote of the blue dress: "It's time to bury" it.  
Correction: An earlier version of this story stated incorrectly that a spokesperson for the National Portrait Gallery did not respond to a claim by Nelson Shanks that the Clintons wanted the portrait removed. The claim was denied by the museum.