While Republicans fight against against a Supreme-Court-upheld health care law in this country, the British celebrated their National Health Service (NHS) in the Olympics opening ceremony Friday.
The musically fueled ceremony took viewers through a dancing version of Great Britain's history from its farming days through the industrial revolution and on up through to today's digital age, pausing to celebrate literary, musical, and theaterical contributions (Mary Poppins, James Bond, J.K. Rowling!), as well as societal milestones, such as NHS, which was founded in 1948.
---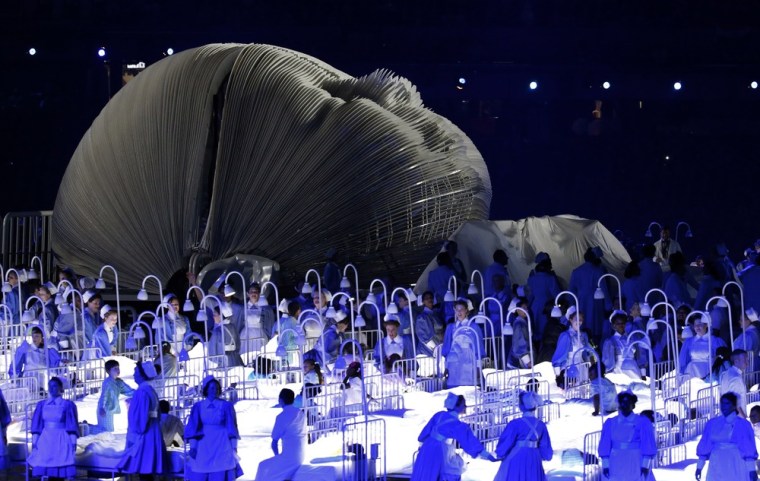 NHS, paid for via national taxes, provides free and reduced health care for all residents of the UK. NHS employs more than 1.4 million people and serves a population of about 52 million. It also operates in Scotland, Wales, and Northern Ireland.
The ceremony, directed by Danny Boyle (Slumdog Millionaire, Trainspotting), paid homage to NHS through a dedicated segment that featured dancing nurses and "sick" kids.
Twitter was immediately alight with reactions from both Americans and Brits to this topic, which is a decidedly political one in the United States, such as this sarcastic one from Mother Jones' David Corn: "Hey, you darn socialists, celebrating universal health care. How un-American!" and The Nation's John Nichols: " Hope Mitt Romney takes notes as #London2012 #Olympics opening crowd cheers wildly for single-payer national health care."