A Kansas mom is outraged after her son, who has special needs, was forced by his school to remove his varsity letter jacket.
Jolinda Kelley of Wichita, Kansas, bought a varsity letter for her son Michael's letter jacket after he was recognized for participation for playing basketball, but she says when Michael wore it to school he was asked to take it off.
"Another parent, from what I've been told, was upset that my son was wearing his letter jacket," Kelley told Wichita's KSN-TV.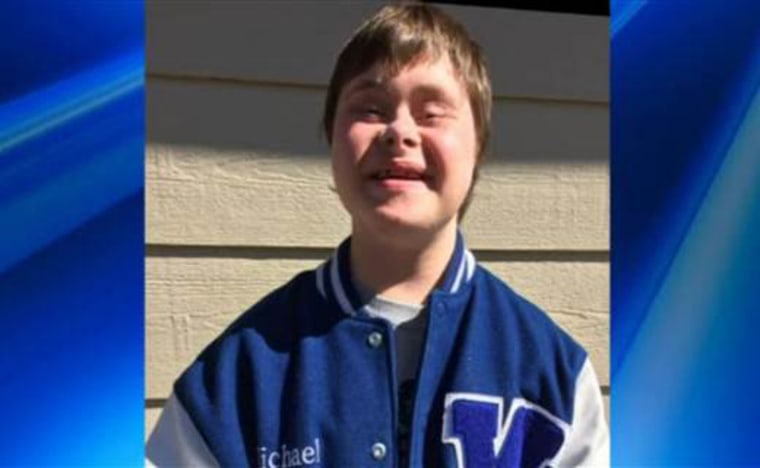 She said Michael took off the jacket and was given a girl's sweatshirt to wear instead.
Wichita East High School policy is that only members of varsity teams are allowed to wear varsity letter jackets, school principal Ken Thiessen told KSN-TV. "We have considered (allowing special needs students to wear varsity letters) and our decision was no. That is not appropriate ... because it is not a varsity-level competition."
There is no district-wide policy banning special needs students from having varsity letter jackets.
Since news of the incident first went public, people have expressed outrage at the school denying special needs students varsity letters. A Change.org petition created by one of Michael's classmates that states, "Allow special needs students the opportunity to earn a varsity letter if they participate in a school sponsored team" has received more than 10,000 signatures as of Friday night.
This article originally appeared on NBCNews.com.