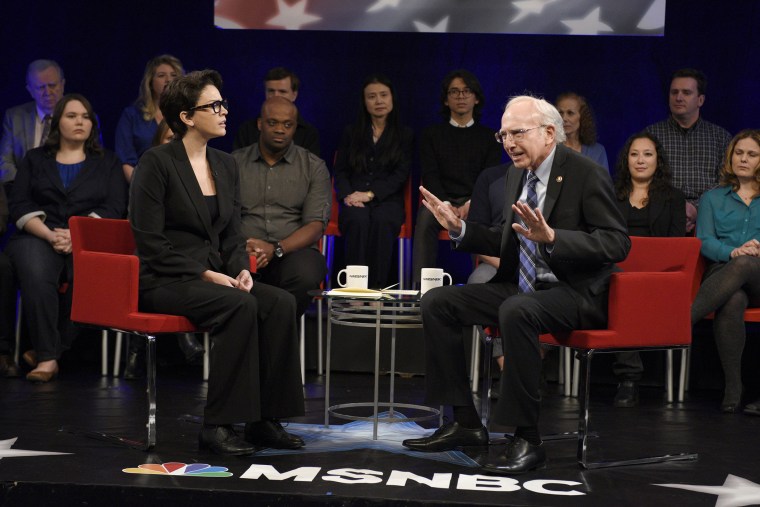 Democratic presidential candidate Bernie Sanders plans to take a break from the campaign trail in New Hampshire to appear on NBC's "Saturday Night Live" this weekend, a campaign aide told NBC News. Details of the appearance are still being worked out, but the show has not confirmed the senator's cameo.
Comedian and actor Larry David is hosting "SNL" on Saturday. David, who played the Vermont independent senator in recent episodes of the sketch comedy show, drew praise on social media and even from Sanders for his impersonation. 
Sanders even joked this week during a CNN town hall that "I am Larry David."
Sander's rival for the Democratic presidential nomination, Hillary Clinton, appeared on SNL" last October. She acted as a bartender with the show's cast member Kate McKinnon, who often impersonates her. On the Republican side, Donald Trump hosted the show in November.