At 1:52 p.m. in Arizona, prison officials began the execution of convicted murderer Joseph Wood by lethal injection.
Nearly two hours later, he was dead.
Wood's attorneys say he spent "more than an hour" of his last moments "gasping and snorting" through a botched lethal injection that violated his Eighth Amendment right against cruel and unusual punishment. In the middle of his execution, Wood's attorneys filed an emergency motion to stop the process and have him revived. 
"It took Joseph Wood two hours to die, and he gasped and struggled to breath for about an hour and forty minutes," Dale Baich, Wood's attorney, said in a statement after the execution. "Arizona appears to have joined several other states who have been responsible for an entirely preventable horror -- a bungled execution."
Earlier this week, Wood's execution had been stayed by the 9th Circuit Court of Appeals while Wood and several other death row inmates in Arizona sought information about the manufacturers of the chemicals to be used in their executions, the way the executions would be carried out, and the qualifications of the officials presiding over them. The inmates said withholding that information violated their First Amendment rights. The U.S. Supreme Court reversed that decision, allowing Wood's execution to go forward as scheduled Wednesday. Wood's attorneys sought to delay his execution because they said evidence of mental illness and brain damage had not been introduced during his sentencing for the 1989 murders of his ex-girlfriend and her father. That appeal also failed, and Wood's execution went forward Wednesday afternoon.
But it didn't go forward as planned. More than an hour after lethal drugs had been administered, Wood was still alive, his attorneys said in a court filing. He was pronounced dead nearly two hours after his execution began.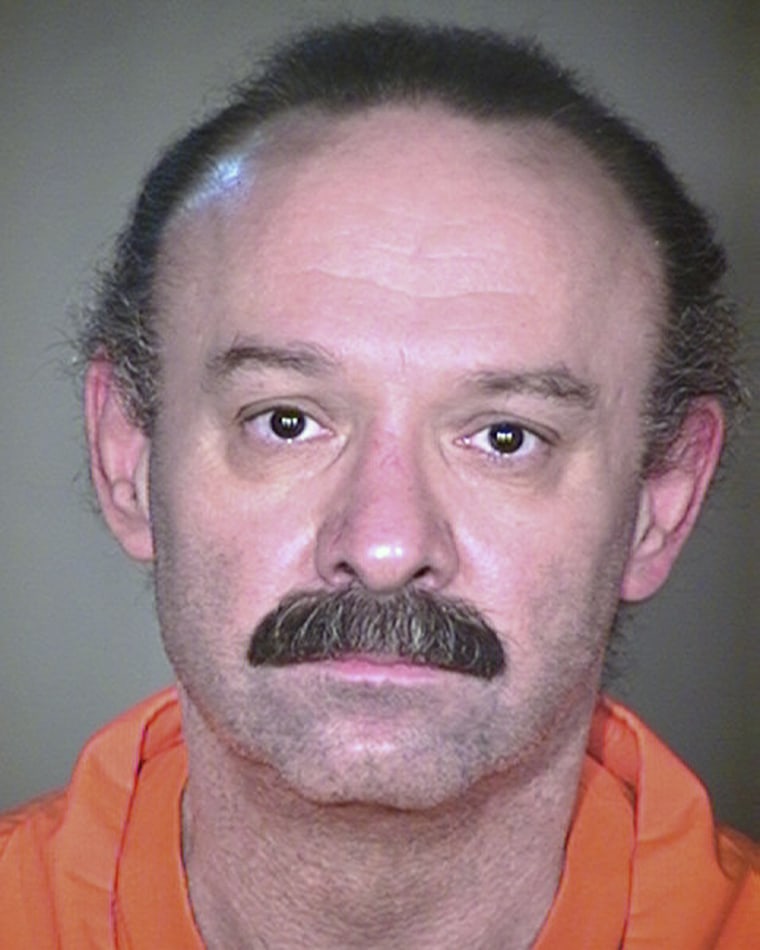 The drugs Wood's attorney said were used in his execution, midazolam and hydromorphone, were the same ones used in the botched execution of Dennis McGuire in Ohio in January. McGuire's family said that his death took almost a half hour and that he was "gasping and struggling" before he died. Wood's execution was the first time Arizona had used this particular drug combination in a lethal injection.
The Death Penalty Information Center said in June that "nearly one-third of the executions using midazolam have had extremely troubling problems," including incidents in which the"prisoner appeared to fall asleep but then started moving again."
Arizona Republican Governor Jan Brewer issued a statement following Wood's execution saying that while she was "concerned by the length of time it took for the administered drug protocol,"Wood "died in a lawful manner and by eyewitness and medical accounts he did not suffer. This is in stark comparison to the gruesome, vicious suffering that he inflicted on his two victims -- and the lifetime of suffering he has caused their family."
This is just the latest in a series of botched executions drawing renewed attention to the death penalty and lethal injection in general. Chief Judge Alex Kozinski of the 9th Circuit, dissenting from that court's decision to allow Wood's suit to go forward, wrote earlier this week that lethal injection was a doomed attempt to make execution seem humane. 
"If some states and the federal government wish to continue carrying out the death penalty, they must turn away from this misguided path and return to more primitive — and foolproof — methods of execution," Kozinski, a supporter of the death penalty, wrote in his dissent. "If we as a society want to carry out executions, we should be willing to face the fact that the state is committing a horrendous brutality on our behalf." 
Americans, he suggested, should reconsider the firing squad.