Judge Jo Ann Ferdinand looked past the lawyers and spoke directly to the criminal offenders before her. "You should feel proud of yourself," she said to one. "I know this hasn't been easy for you," she consoled another. The judge asked personal questions, like where one offender learned his cooking skills. Several times, the courtroom broke into applause when Ferdinand presented someone with a certificate, bracelet, and handshake.
It wasn't your typical day in court.
This is drug court in Brooklyn, where, instead of jail time, eligible drug-addicted offenders go through court-supervised treatment that can last the better part of a year or more. It's a program that proponents argue saves money and restores lives.
With criminal justice reform now an issue for both the Republican and Democratic side of the 2016 presidential campaign, drug courts are increasingly being viewed as a viable alternative to mandatory jail time. The War on Drugs waged during the crack era of the 1980s and '90s packed U.S. prisons with non-violent drug offenders, but many voters and policymakers have grown disillusioned with this solution, citing the high cost of incarceration and its devastating impact on inmates' families and economic prospects.
"The goal is not to be just drug free, but to have a meaningful, viable life"'
"The goal is not to be just drug free, but to have a meaningful, viable life. And that means education and employment. Once they're not using drugs, people want these opportunities," Ferdinand told msnbc. The Brooklyn Treatment Court is one of approximately 3,000 drug courts in the country – a boomlet since the first was established in Miami in 1989.
It's an approach embraced by several of the candidates vying for the presidency in 2016.
Take, for example, New Jersey Republican Gov. Chris Christie, who recently heralded his state's program where nonviolent drug-addicted offenders can be sentenced to mandatory treatment instead of time behind bars. Christie has proposed drug courts across the country, including in all 94 federal districts.
Former Florida Gov. Jeb Bush – a Republican whose daughter once went through drug court -- recently spoke at the National Urban League conference and described how his administration had expanded drug courts. Former Texas Republican Gov. Rick Perry has pointed to his implementation of drug courts in his state.
On the Democratic side, front-runner Hillary Clinton has spoken favorably about drug courts. President Obama, too, recently said the country needs to fund more drug courts. In fact, during his speech at the NAACP's 106th annual convention in July, the commander-in-chief called for serious reforms within the criminal justice system and applauded drug courts as a money saving alternative in comparison to incarceration.
"We should invest in alternatives to prison like drug courts and treatment and probation programs which ultimately can save taxpayers thousands of dollars each year," said Obama.
Chris Deutsch, the director of communications of the National Association of Drug Court Professionals said, "It's become unsustainable to lock up the number of people we lock up. There's also the social cost of what it does to a family but also the societal costs as well."
While there is clearly bipartisan support on Capitol Hill for drug courts, there are still critics who contend they aren't the answer. Watchdog groups, including  Drug Policy Alliance and the Justice Policy Institute, have issued reports arguing that drug courts "cherry pick" participants they feel will be successful in the program, oftentimes at the expense of the most difficult, severely drug-addicted offenders.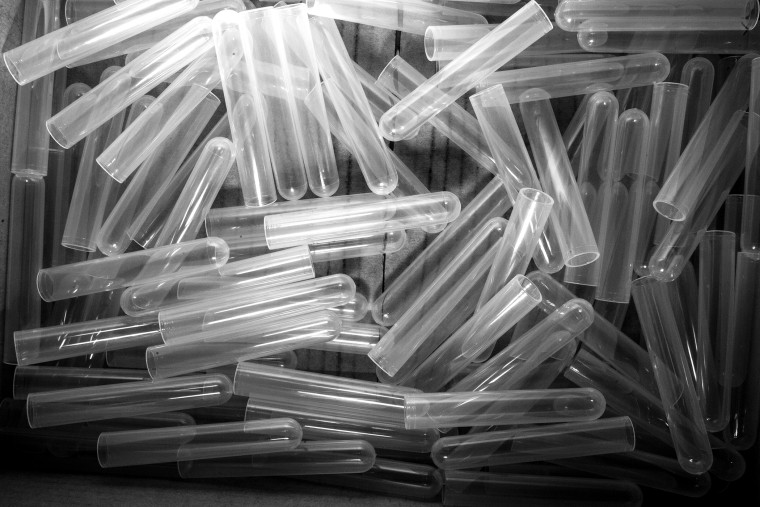 Bill Piper, the director of national affairs for DPA, said "the thing about drug courts is they oftentimes focus heavily for nothing more than drug possession, oftentimes marijuana, picking who they will treat and won't and it makes their success rate look really, really good." 
Detractors are also concerned about the extraordinary power given to the judges. "Judges play doctor and they get to decide how much treatment [criminal offenders] get," argued Piper. 
Jason Ziedenberg, the director of research and policy at JPI, said while drug courts may be appropriate for a small group of people, "more people should get diverted from the criminal justice system entirely and to the public health system instead as early on as possible."
Still, in a telling sign of how swiftly and completely the conventional wisdom on Capitol Hill has shifted on this issue, both the DPA and JPI could not name a single national lawmaker who was outright against drug courts.
According to NADCP, about 75% of those who complete drug court are not rearrested while as many of 70% of people released from traditional prison do reoffend. Over a million people have gone through drug court since 1989 and an estimated 150,000 people are participating in drug court at any given time. NADCP also estimates that for every dollar invested in drug courts, taxpayers save as much as $3.36 in additional criminal justice costs. 
But drug courts aren't all handholding and hugs. The programs are described as an intense treatment plan monitored by a judge, case manager, providers, law enforcement, probation officers, public defenders and a prosecuting attorney. Regular and random drug testing is required, and offenders are required to regularly appear in court so the judge can monitor progress. Eligibility guidelines often vary by state, but for the most part, drug courts don't consider violent offenders.
Those who do stumble are sanctioned. Ferdinand, for example, came down hard on one, young male offender kicked out of his treatment program after testing positive for heroin use, and for having unauthorized cell phones and a small bottle of clean urine in his possession. He was handcuffed and taken back to jail for a month before his next court appearance.
In front of his peers, Judge Ferdinand reprimanded the offender—a veteran of the Air Force who became addicted to opiates after being prescribed pain medication for a back injury. "When you're breaking rules it forces you to lie," she said, adding that he was "not in the frame of mind of a person trying to be on the right track."
Joseph Madonia, a project director at the court, said although the man had relapsed several times before, he might be granted one more chance by the judge—stressing he had been truthful about his relapses and had expressed desire to return to treatment.
"It's not a one-shot deal," said Madonia. "The court recognizes that addiction is a disease ... We know relapse is going to happen."
Madonia described other possible sanctions, like requiring an offender who misses court days or who hasn't been participating in the treatment to sit in the jury box for two days, write an essay on what he or she observed in drug court, and discuss it one-on-one with the judge.
Incentives are also a big part of the program, including certificates when offenders reach the next phase of their treatment; bracelets for good behavior bearing slogans like "Choose Your Future" and "Be the Change;" and even a coveted "express pass" where an offender can have his or her court case called on first.
That's a big deal on a day where 30 or more people were waiting to see the judge.
"For someone who has never had acknowledgement for doing something good, it's extremely powerful, extremely motivating," Madonia said of the incentives.
Like many drug courts across the country, Brooklyn Treatment Court offers other services like housing, educational help, money management and social and athletic activities.
Drug courts, many argue, have demonstrated a wealth of positive effects that have grabbed political attention. But so far, the 2016 contenders who have spoken favorably about them have offered very few details. We still don't know how much money they'd spend on such programs and how drug courts would fit in with the overall criminal justice system.
Deutsch argued that treatment options need to be expanded as well. "There has to be quality treatment. In Brooklyn, there may be a lot of options. But somewhere like rural Oklahoma, there may not be an in-patient treatment center for 75 miles," he said.

Ferdinand, for her part, said she's pleased that lawmakers are starting to take such programs seriously.
"After 20 years, it's about time drug courts start to penetrate people's consciousness. That our legislatures are finally taking notice of it, that's a very good thing" said Ferdinand, who has been with the Brooklyn Treatment Center -- the first one in New York City -- since it opened 19 years ago.
But, she added, "It's a big leap from saying it to creating them and creating them correctly. You need a commitment of finances, you need case management, you need money for treatment, you need to train judges, you need to have staff, you need ongoing education for everybody because these things change."
The days of Nancy Reagan's "just say no" to drugs are over, Ferdinand said.
Harold Pollack, a co-director of the University of Chicago's Crime Lab who has studied the effectiveness of drug courts, also praised the ongoing talk about such treatment programs, saying, "The environment to reevaluate some of our very punitive policies is positive and we have a moment where people are being really receptive."
Pollack suggested, however, that in order to be truly effective drug courts need to accept more hardcore offenders.
"If you just deal with low level offenders, you will help those individuals but you won't reduce the prison population all that much," he said.
Pollack also warned sufficient funding could be an issue. "If your capacity is limited, you're going to focus on people who are more likely to be successful," he said.
There is no doubt, however, that drug courts have given many a second chance to turn their lives around.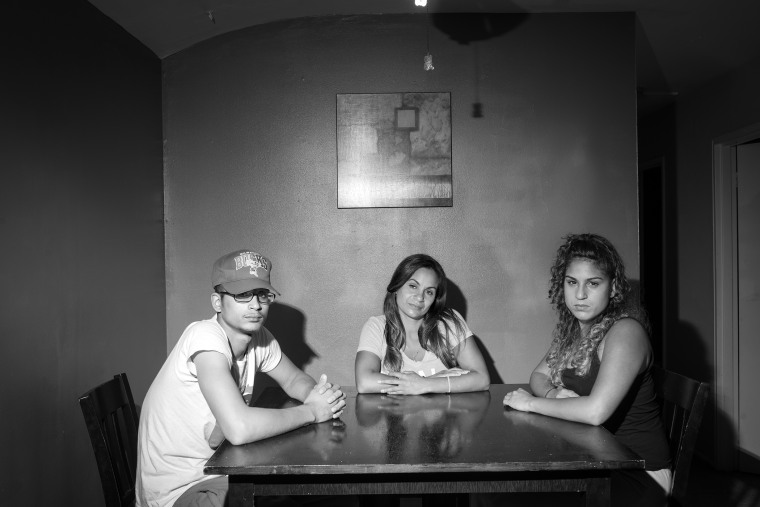 Take Rachel Ullah, a 37-year-old single mother of two who will complete a drug court treatment plan in September after getting two DWI charges within a three-year span. She originally faced one to three years in jail.
Before starting the program, Ullah said, "I was disgusted with the fact that I was going to be around people who were addicts." But, she said, the day she was arrested she drank three glasses of champagne before getting behind the wheel. And then [in treatment] I realized, I'm not far from [the addicts]."
Ullah, who has been living on her own since she was a young teenager, said the court provided her structure she didn't have growing up. "You have rules and regulations and laws. I didn't go by those before. With the laws, you have no choice. You can still mess up, but if you want better, you have no choice."
Angela Blackwell, a 36-year-old Birmingham, Ala., resident who started her first drug court program in 2005, said without the program, "I'd be dead or would have committed suicide in prison."
Blackwell had been pursuing a career as a pharmacist when she became addicted to prescription drugs, accruing 12 felonies for a variety of offenses including breaking into newly built homes, stealing appliances and selling them to fund her $200-a-day drug habit. She faced several years in prison.
Drug court wasn't easy for Blackwell -- the court had to give her five chances after she missed appointments, a drug screening and a mandatory volunteer appointment. But today, the mother of a 9-year-old daughter is clean, and is even working behind a pharmacy counter — sometimes doling out the medications she was once addicted to.
"I never want to go back to that lifestyle again," Blackwell said.