The controversial Stanford rape case that resulted in student athlete Brock Turner being sentenced to just six months in jail for raping an unconscious woman has once again riveted the nation's attention to the sexual assault crisis on America's campuses. Although as far as ProtectHer founder Alexis Jones is concerned, the focus hasn't been on the right issues.
"We wouldn't be having this conversation if this kid wasn't privileged, coming out of Stanford," she told MSNBC on Wednesday. "This is happening everywhere, so let's start there. We can't send our daughters and our sisters to get a higher education in a safe environment. This is actually at pandemic levels ... I just think that because [the accused] are in locker rooms, we talk about them more. Because they're athletes, because those are the guys we put on pedestals."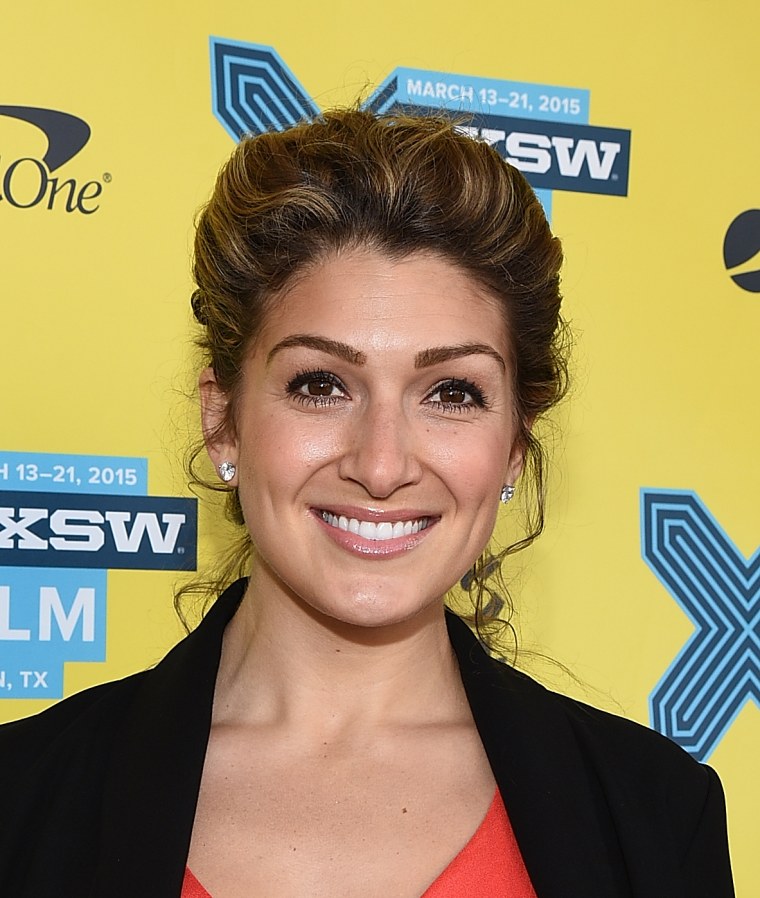 Jones, an activist who grew up steeped in sports culture and who is married to a former professional basketball player, has been spending the past two years visiting locker rooms at some of the top Division I schools across the country. There, she imparts a message that enough is enough when it comes to violence against women, but does so with an empathy that belies her unique perspective as someone who truly understands the mindset of athletes.
"I actually come into the room being the biggest fan of these guys," she said. "I just want to invite them to participate in the conversation that the entire country is having about them."
When it comes to student athletes and accusations of rape or sexual assault, it's a conversation that has become far too commonplace, even if the vast majority of players don't commit these types of crimes. Jones believes that the best way to reach the men in these esteemed athletic programs is to appeal to their sense of pride, instead of pointing fingers at them.
"Are there crummy guys out there? Yes, absolutely. Do I think they have been poorly programmed? Absolutely," she said. "There are also really amazing guys out there and we're not doing a good enough job of celebrating them and highlighting them and saying 'See, be more like this.' They can actually digest a message that's not shutting them down."
That said, Jones is well aware of the fact that student athletes are often emboldened by a campus culture that treats them like superior citizens for whom the rules don't necessarily apply. That heightened status, coupled with an environment where pornography supplants sex ed as a teaching tool, can make for a toxic situation.
RELATED: Ken Starr resigns as Baylor chancellor in wake of sex-assault case controversy
After a recent talk she delivered at a top-tier school, one of the most highly rated college football stars in the country approached Jones and asked for her husband's contact information. He wrote her spouse within 20 minutes an email entitled "Searching for Guidance," where he admitted, among other things, that he feared his own sexual appetites were getting out of control and doesn't want to give into the peer pressure to indulge in casual encounters with women on campus.
"I absolutely think there is a sense of entitlement that comes with athletics because you have institutions that value their brand and their image more than they value their students. Right now, we're not incentivizing schools to be transparent," Jones said. "What we don't want to look at is that this is a systemic cultural problem and it's complex."
"This isn't a women's issue. This is a human issue. Let's stop treating girls like 94 percent of the time they're lying."'
"Of course they're treated like legends ... because they're bringing in the most money," she added. "We're talking hundreds of millions of dollars that these kids are bringing in. So you're having these kids basically from the time that they're in high school being told 'If anything goes wrong, we're going to cover it up for you.' They're being taught you're an athlete, so you're above reproach."
The Stanford story comes on the heels of the controversial handling of several sexual assault and domestic violence allegations against football players at Baylor University. After an independent investigation determined that the school actively discouraged "some complainants from reporting or participating in student conduct processes and in one instance constituted retaliation against a complainant for reporting sexual assault," the school fired their celebrated football coach Art Briles and the university's president, former special prosecutor Ken Starr, also stepped down.
When it comes to the Stanford case, Jones believes that ProtectHer and other advocacy groups can use it as an opportunity to exemplify what it means to not be a bystander. The then-unconscious victim was rescued by two grad students who happened to pass by the scene of the assault, which took place behind a trash bin. They chased down Turner, apprehended him and helped turn him into the authorities.
"It's not really a matter of 'if,' it's a matter of when," she said. "Equipping [young men] with the language of in those moments, in your back pocket, what can you say to prevent these situations — I think that's one teaching moment."
Jones argues that it's important to keep in mind that many of these athletes are still kids and that the process of self-awareness often has to begin with parents, who have to recognize that their own children are capable of crossing the line. At the same time, she encourages exalting schools that are handling sex scandals appropriately without fear of spooking their donors in order to shame schools that don't.
"If anything, I would support a school that came out and said 'We know this is a problem, these are the protocols we've put into place when this happens,'" Jones said. "I don't even have kids yet, but if I did I'd go to the ProtectHer website to find out what schools actually give a damn. We're all putting our heads in the sand like it's not an integral part of the college experience right now."
Currently more than 100 schools are under federal investigation for allegedly mishandling sexual assault allegations, but at the same time, Jones' home state of Texas still pushes abstinence-only education, which incenses her, since the Lone Star's state's teen pregnancy rate is one of the highest in the nation. She is also troubled by the persistence of blaming the victim, especially when false accusations compose an incredibly small percentage of the total made.
"This isn't a women's issue. This is a human issue," she said. "Let's stop treating girls like 94 percent of the time they're lying."
Meanwhile, despite the challenge of battling moneyed interests and entrenched sexism, Jones is optimistic about the direction her cause has taken.
"Every time I leave a locker room — and I've now had the privilege of speaking at 10, 15 of the biggest brands in the country — I am encouraged and hopeful. Because the truth is that social change is slow, painfully slow at times," she said. "I am in tears at the candor, and the vulnerability of these guys coming up to me, hugging me, and saying 'Thank you I've never thought about it like that before.' I truly believe this is a generation of young men that the entire country is talking about them like they're the problem and I actually believe that these guys are the cure."
"What dude doesn't show up when you invite him to be your hero," she added.