Thanks to Harry Reid changing the filibuster rules, Republicans can no longer hold up President Obama's nominees indefinitely. The Senate majority leader reiterated his determination on Thursday to move a number of nominations to floor votes before the break.
"With cooperation, the Senate could also consider a number of pending nominations today and Friday," Reid said in a statement Thursday. "But without cooperation from our Republican colleagues, Senators should expect late night and weekend votes."
On Monday, the Nevada Democrat filed cloture for the following 10 nominees, who include Janet Yellen for chair of the Federal Reserve and Brian Davis, whose nomination has been pending for almost two years.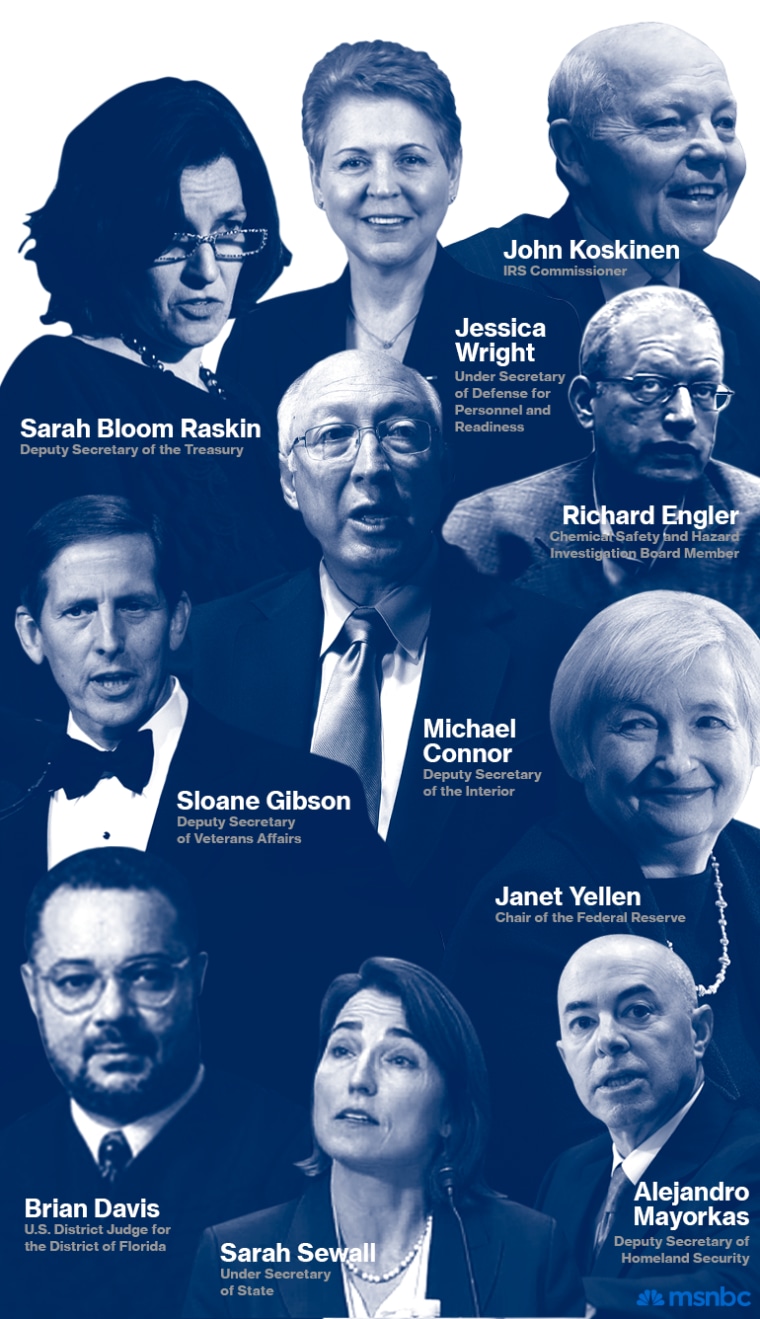 Photo Illustration by Meagan Choi; Connor: AP Photo/Jeff Chiu; Engler: Center for Effective Government/YouTube; Davis: Courtesy Nassau County Clerk; Gibson: Kris Connor/Getty Images; Koskinen: AP Photo/J. Scott Applewhite; Mayorkas: AP Photo/J. Scott Applewhite; Raskin: REUTERS/Brian Snyder; Sewall: Courtesy of CSPAN; Wright: Courtesy of Department of Defense; Yellen: REUTERS/Joshua Roberts