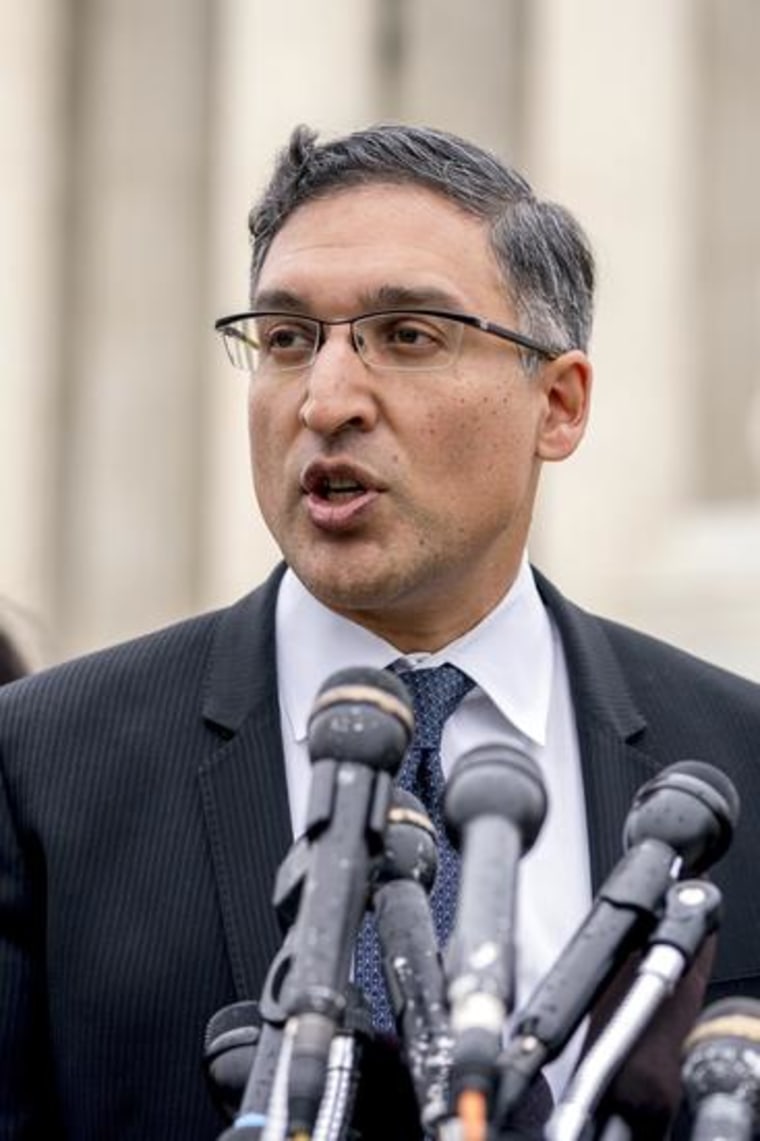 Neal Katyal, the former Acting Solicitor General of the United States, is the Paul and Patricia Saunders Professor of Law at Georgetown University. He was recently named The Litigator of the Year by American Lawyer Magazine for the 2017-2018 two year period; he was chosen from all the lawyers in the United States. At the age of 49, he has already argued more Supreme Court cases in U.S. history than has any minority attorney, recently breaking the record held by Thurgood Marshall.
Neal has orally argued 38 cases before the Supreme Court of the United States, with 36 of them in the last decade. In the 2016-17 term alone, Neal argued seven cases in six separate arguments at the Supreme Court, far more than any other advocate in the nation—nearly 10% of the docket.
After graduating from Yale Law School, Neal clerked for The Honorable Guido Calabresi of the U.S. Court of Appeals for the Second Circuit as well as for The Honorable Justice Stephen G. Breyer of the U.S. Supreme Court. He also served in the Deputy Attorney General's Office at the Justice Department as National Security Advisor and as Special Assistant to the Deputy Attorney General. During that time, Neal drafted the Special Counsel Regulations that Robert Mueller was appointed under. A decade later, President Obama later named him Principal Deputy Solicitor General. Neal has published dozens of scholarly articles in law journals, as well as many op-ed articles in such publications as the New York Times and the Washington Post, and has testified numerous times before various committees of both the U.S. House of Representatives and the U.S. Senate.
Neal also played himself, arguing a Supreme Court case against the Solicitor General, in an episode of House of Cards on Netflix.