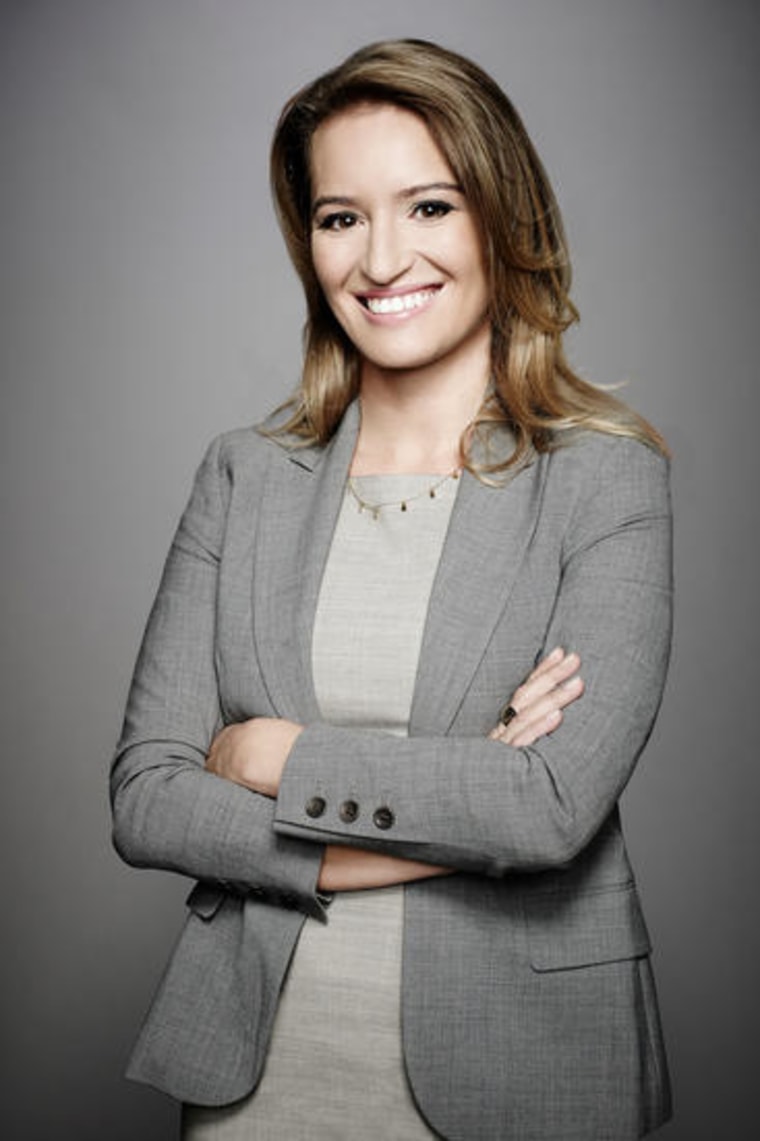 Katy Tur is an NBC News Correspondent and anchor of the 2 p.m. ET hour of "MSNBC Live." A dogged journalist, Tur emerged as a breakout broadcaster in 2016 while covering the entirety of the Trump campaign across all platforms for NBC News and MSNBC.
Tur released "Unbelievable: My Front-Row Seat to the Craziest Campaign in American History" in September 2017, which debuted on the New York Times best seller list.
Tur is known for her resolute reporting style and for her determination to chase the facts. She has also earned a reputation for holding government officials accountable for their statements, accusations, and actions. During her hour of "MSNBC Live," Tur aims to give viewers immediate analysis and reaction to the daily White House press briefing in addition to diving deep into the day's news stories.
In her 18 months covering the 2016 presidential election, Tur conducted multiple in-depth interviews with then-candidate Donald Trump from his campaign headquarters. While on the road, she set foot in over 40 states and logged nearly 4,000 live television appearances. In 2017, Tur received the Walter Cronkite Award for Excellence in Television Political Journalism for her reporting on the election. Prior to joining the 2016 political team, Tur was a foreign correspondent based in London for NBC News. She joined the network in 2012 and was initially based in New York. Before that Tur reported for WNBC, The Weather Channel, WPIX and News12 Brooklyn. A native of Los Angeles and graduate of the University of California Santa Barbara, Tur now lives in NYC with her husband and son.