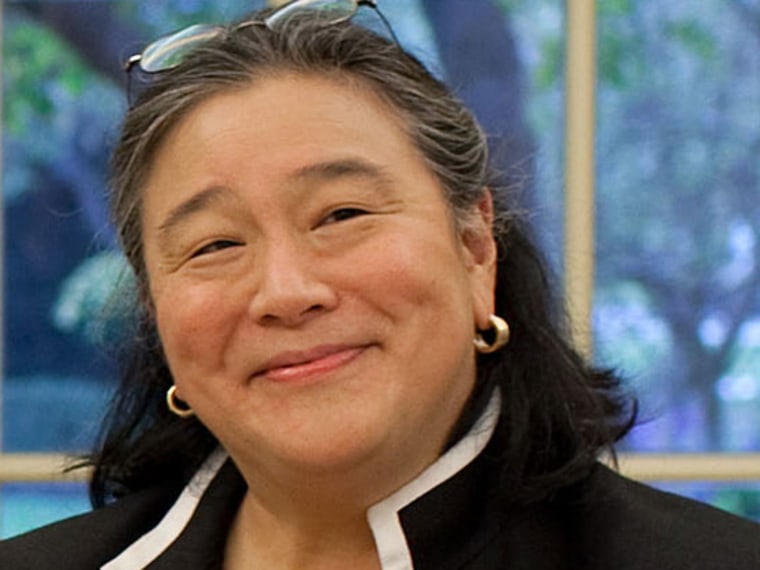 Don't be surprised when Tina Tchen emails you back at 3 a.m. It's not unusual for her to be following up on projects just as her early-bird colleagues are starting their days--she's the night owl who happens to be Michelle Obama's chief of staff, in addition to heading up the White House Council on Women and Girls.
Tina's one of the most impressive women I've ever met. We happen to be friends. As working moms, we can easily relate, but we never have much time to chat, since there's always so much to do! After a career as a high powered lawyer, Tina turned her eyes on advocacy from within the White House. But that doesn't mean she left her lawyer shoes in Chicago!
"All of us in the White House know that whenever you seek out Tina's help on any issue you can be confident that she will handle it with a deft touch, a ready smile and the toughness of a litigator," Mark Childress, assistant to the president and deputy chief of staff for planning told me.
As a true testament to her success, one of Tina's most impressive achievements comes from an area where she has no experience: working with military families. Tina didn't come from a military family, but over the last two years, she's dedicated herself to helping our veterans and their families rebuild, calling up CEOs personally to ask them to promise jobs to veterans. Because that's what they need: jobs. Burdened with the emotional and physical effects of war, many struggle to find jobs, the thing they need the most. Unemployment for veterans has remained stubbornly high, adding to the burden these families must bear. But that number has been falling, in part, because of Tina's work with Michelle Obama's Joining Forces initiative.
They recently found enormous success with Walmart U.S.'s CEO William Simon, who agreed to find a job for any veteran who applies for one within the first year of an honorable discharge; the company expects 100,000 veterans to be hired over the five-year period of their commitment. But that's just the start. We need more people like Tina fighting for our veterans and we need more people like Mr. Simon, who is himself a veteran of the Navy, answering her phone calls and the call of duty. The wars may be winding down, but that doesn't mean we're finished. So, CEOs, I'd give Tina a call before she calls you.
I gave Tina a buzz and asked her to pass it on--to name one (and just one!) awesome Woman of Value in the White House. "Gosh that's hard--it's the one name thing! I can name about five!" she laughed. "But I'll name Kathy Ruemmler, our White House counsel. She is completely amazing. She's smart, savvy, the president has absolute trust in her…she's a great example of a fabulous woman and lawyer."