Veterans Affairs' Assistant Secretary Tommy Sowers blamed the previous Veterans Affairs administration for the recently revealed 600+ day wait that many veterans face when claiming disability.
The crux of the problem, Sowers said, is that they inherited an inefficient, paper-based claims system.
"Why are we still using paper in 2013?" Morning Joe's Mike Barnicle asked.
"Why in 2009 were we still using paper?" Sowers fired back. "When we came in, there was no plan to change that; we've been operating on a six month wait for over a decade."
The wait now tops 600 days in many places.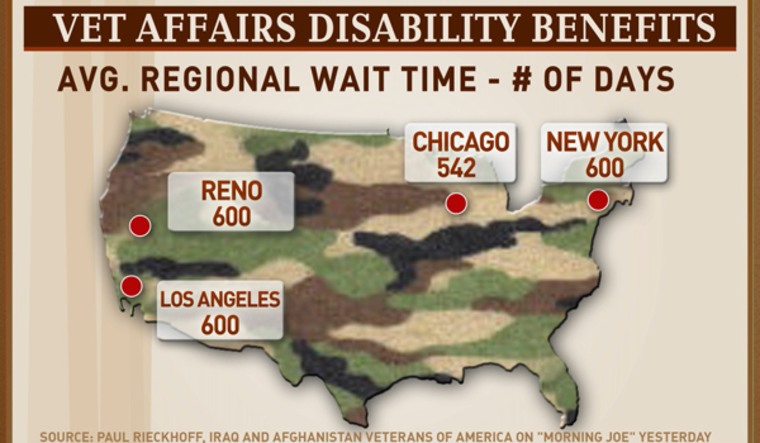 "We know this process is taking too long and this is why we've put in a technology fix, but this is what we're dealing with. This is an average claim, about 2.5 inches thick," Sowers said, gesturing to the stack of papers and folders he'd brought with him. "This is what we inherited in 2009, millions of these paper documents with no plans to fix it."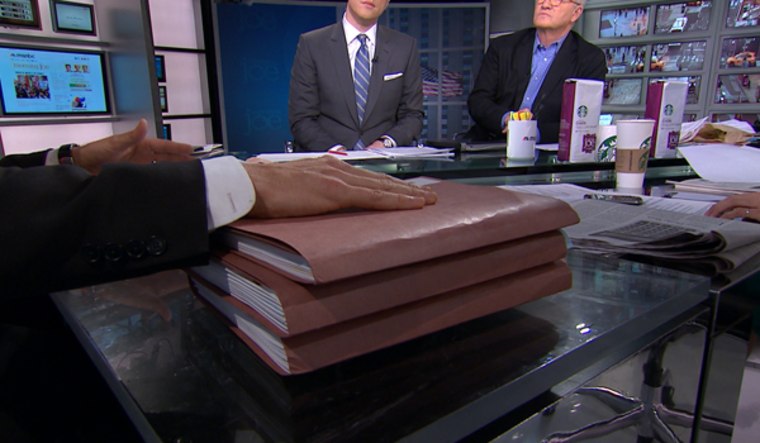 According to a recent study, 97% of claims are still made in paper, said co-host Willie Geist. In response, Sowers reiterated that the organization was determined to implement the system and teach new veterans how to use it.
Sowers also pointed out that delays on claims aren't the same as delays on care—veterans are still able to access care at any Veterans Affairs hospital at no cost for five years after their service—and lauded his superior, Sec. Eric K. Shinseki for his work improving the care for veterans suffering post-traumatic stress syndrome and implementing a crisis help phone line.